Reset by David Sawyer is the best book in the UK financial independence genre by default. Whilst there are numerous great books on this topic in the US, the UK offerings on this subject are seriously lacking. For any UK citizen new to financial independence or investing, 'Reset' by David Sawyer is the ideal starting point.
Reset by David Sawyer is an excellent all-round book for those interested in personal finance and the route to financial independence within a UK context. The book offers a nice blend of actionable financial advice, wider self-help strategies and an insight into the author's financial journey.
Whilst a PR man by trade, David Sawyer draws on his years of real-world experience and fondness for popular personal finance blogs to create a book about financial independence which is directly applicable to a UK audience. For those of us interested in this subject, this is a rarity with the overwhelming majority of books in this space being written for the US market.
---
A summary of 'Reset' by David Sawyer
Reset is split into fairly distinct sections which neatly cover the latest thinking on the concept of financial independence, the popular self-help strategies of today and actionable guidance on saving and investing in a UK context. The author's personal journey is intertwined throughout the material of the book which gives the book a 'mate down the pub' feel rather than the cold, industrial feel personal finance books tend to offer.
The first part of the book is entitled 'What matters to you' and aims to encourage readers to consider their personal finance journey in the wider context of their overall life ambitions. I enjoyed this section and fully subscribe to the thinking that honing your personal finance skills and ultimately becoming financially independent shouldn't be done on a whim but rather as part of a greater life strategy which prioritises freedom, good health and family.
After this interesting, philosophical start the book takes a slightly disappointing turn in part two 'Going digital' which aims to help readers future proof their nine to five careers via embracing technology and the digital world.
Whilst I agree that mastery of technology is essential to maximising your income (see blog section: 'Tech skills' for more) this section of the book feels rather like a middle-aged uncle asking his nieces and nephews whether they'd heard of this amazing new Gmail app that's been going around.
Whilst this section is probably appreciated by what I feel is the core target market for this book (mid-life careerists) the content and extraneous detail around the authors career in PR makes this section somewhat of a difficult read and fails to capitalise on the excitement built in part one of the book.
Luckily, parts 3 and 4 of the book entitled 'Declutter your life' and 'Getting F.U. money' are genuinely excellent and where the vast majority of value in this book can be found.
The 'Declutter your life' section references heavily to Marie Kondo's 'The Life Changing Magic of Tidying Up' and whilst not directly relevant to a financial independence book, David Sawyer does well to draw parallels between strong personal finance and the concept of minimalism.
The key point here is the power of living frugally i.e. purchasing only what you need and avoiding the trap of consumerism can have two-fold benefits. Firstly, by saving you money and allowing you to appreciate spending less and secondly by physically and mentally decluttering your life.
Part 4 'Getting F.U money' introduces the topic of accumulating a stache of investments large enough to enable you to pack in a career you don't enjoy or turn down soul-destroying work you'd otherwise be forced to accept.
Whilst I'm not a big fan of the phrase, the underlying concept really resonated with me. Those of us interested in financial independence realise that accumulating wealth is not the end-goal but rather a tool to give us the freedom to say 'yes' or 'no' to things as we see fit.
It is in part 4 of this book where readers can find the truly actionable advice; whether that be how to calculate your stache (which I wrote about here), how to maximise your current pension, how to accumulate all of your previous employer pensions into one place or how to invest in low-cost, passive index funds.
Parts 5 and 6 of the book (Core Principles and Do's and Don'ts respectively) are fairly brief summaries of the lessons covered in the remainder of the book, condensed into easily palatable lists.
About the author – David Sawyer
As previously mentioned, David Sawyer has worked a career in public relations and is a fellow of the CIPR, a professional body for PR professionals. Whilst not a central theme to the book, David does reference his career throughout and an unintentional consequence of reading this book is understanding what a career in PR looks like.
Outside of work, David has a number of notable accomplishments which are mentioned in the book – he's a marathon finisher with an impressive time of 2:40, a rock-climber and the man behind the 'Hamsterdam' name for his family pet.
Much like one of my favourite personal finance authors JR Collins, David Sawyer doesn't label himself as any sort of financial guru or expert. Rather, he portrays himself as the knowledgeable and well-researched friend who's willing to offer advice.
Instinctively, I tend to trust authors who adopt this style as it feels like their only goal (other than selling books) is to share their wisdom with the wider public.
Whilst it may not be to everyone's taste, I like how David Sawyer takes his readers down the practical path of earning financial independence, whether that be via passive investing, optimising your pension or living frugally. It may be true that none of this stuff is particularly exciting or glamorous, but I have no doubt that it is effective.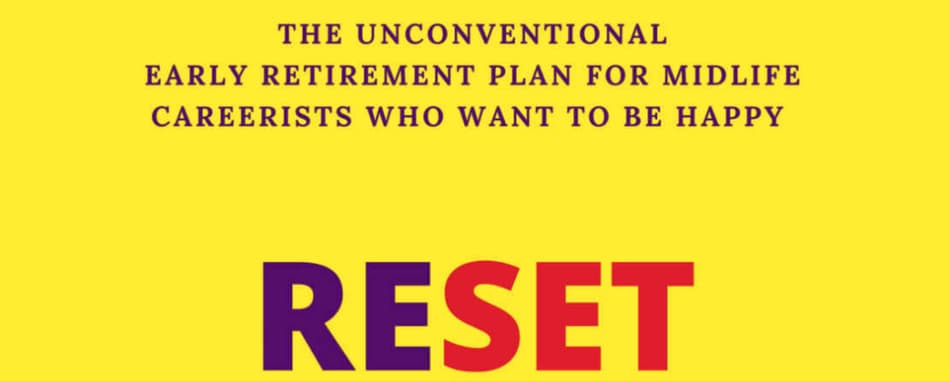 What I liked about 'Reset'
There's a lot to like about this book and, in truth, very little to dislike. What drew me to this book initially and the reason I am happy to recommend this to readers of this blog is the UK focus.
There are numerous high-quality investing and personal finance books out there but what most of these have in common is chapters covering the United States specific practicalities such as Roth IRA's and 401k's. For UK investors, these details are irrelevant and this books neat summary of ISA's, SIPP's and other UK specific investing vehicles is a real positive.
As touched on above, another big pro of 'Reset' is it's relatable, practical tone. Personal finance books run the risk of over-exaggerating their efficacy and the impact they can have on readers lives. In this book, everything David Sawyer says seems to ring true which he managed to achieve by writing in a measured, but still enjoyable, style.
I also liked this books clever linking of very specific financial advice (such as what platform to invest with) into the bigger picture; how to engineer the life you would ideally like. This, for me, gave the book a new dimension as it encouraged me to think for myself as well as implement practical advice where necessary.
The two best sections of the book are on calculating your net worth requirements and on the practicalities of investing but more on these point below.
What I didn't like about 'Reset'
It's hard to be too critical of the best UK focused financial independence book out there but there were a couple of things I would have scrapped if I was the editor.
Whilst interesting to some, the focus on the authors career in PR was pretty uninteresting and the context of David Sawyer's career could probably have been condensed to a page.
This issue is linked to a point I made above regarding the 'Going digital' section. I get the sense that for most people, the advice in this section is too simplistic and obvious. I would hazard a guess that those who have taken the step of buying a book about becoming financially independent have, for the most part, already mastered the basics of the internet.
Whilst not a problem for me, the book does contain a number of 'dad jokes' and whilst these were funny on the narrated audiobook version, I imagine they may make some eyes roll for some readers. For me – this played into the charm and genuineness of the author though and wasn't a problem.
My main takeaways from 'Reset'
As mentioned above, the best two parts of this book are the practical investing advice and the details around how to calculate your required investment value in order to retire.
Not only does Reset layout the best investment platforms available in the UK (a topic I wrote about here) it also goes as far as to layout an ideal asset allocation between funds which allow for appropriate diversification of investments.
As a fan of the low-cost, passive investing strategy, it was great to see an impassioned defence of this strategy in this book. This reinforced for me that investing in low-cost index funds is the best investing strategy for the vast majority of people.
The 4% rule is essentially a rule of thumb which states that the safe withdrawal rate a portfolio can withstand without running out of money in a given time period. For example, a portfolio of £2 million could safely withdraw £80,000 annually.
This book does a great job of explaining this concept simply and makes a strong case for why the 3.5% rule may be more appropriate in the UK. For my own portfolio, I continue to plan using the 4% rule and am comfortable with that level of risk.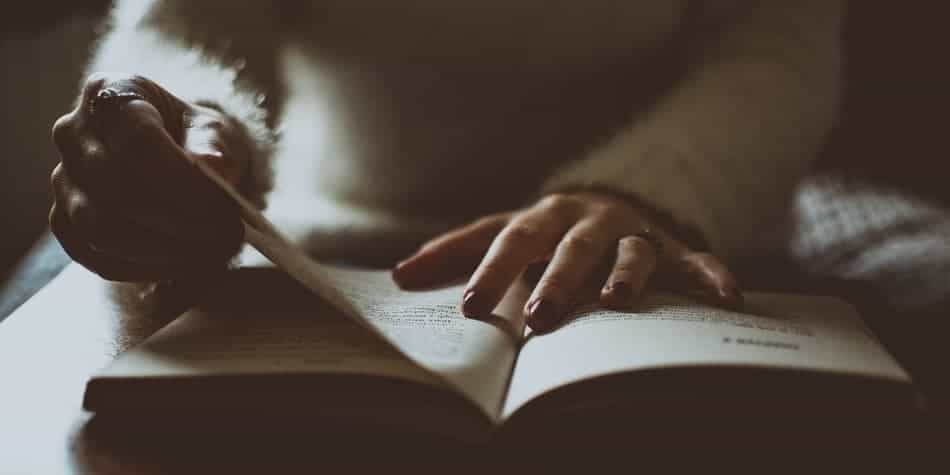 Quote of the book
"Our best chance of FIRE (financial independence or early retirement) is not winning the lottery (odds of 45m to one) but protecting the money we have and making it work harder"

David Sawyer FCIPR
Conclusion
Overall, 'Reset' by David Sawyer is a high-quality, UK focused personal finance book. The book is split into clear sections, all of which are either thought-provoking or practical. The one exception to this is part 2 'Going digital' which is overly simplistic and the least interesting section of the book.
The book's core target market is clearly middle-aged, career focused individuals who are looking for a change (or a 'reset' as the author calls it). Despite this, this book can and should be enjoyed by everyone. For those brand new to financial independence and investing, the text is written simply enough to represent a good starting point in the genre.
For those in the US – the best equivalent to this book is 'JL Collins – Simple Path to Wealth' which remains my favourite investing book of all time.
As always, please remember I am an Accountant, but not your Accountant. In this post (and all of my others) I share information and oftentimes give anecdotes about what has worked well for me. However, I do not know your personal financial situation and so do not offer individual financial advice. If you are unsure of a particular financial subject, please hire a qualified financial advisor to guide you.
This article has been written by Luke Girling, ACA – a qualified Accountant and personal finance enthusiast in the UK. Please visit my 'About' page for more information. To verify my ACA credentials – please search for my name at the ICAEW member finder. To get in touch with questions or ideas for future posts, please comment below or contact me here.
---