Navigating the private equity industry, and a career therein can be a tall task with many questions, such as the pay scale and growth potential. Private equity also offers a selection of career paths, each with its own nooks and crannies that sets it apart from the others. 
A career in private equity, especially in the UK, can be extremely rewarding compared to other such roles in the market. Private equity work is in high demand, and the workers for this work are paid handsomely for the roles they perform. 
There is a selection of paths if you are looking for a career in private equity, each with different roles and requirements. However, the bonuses are aplenty, and there is a huge potential to maximise your pay, making it an excellent choice for all interested in such work.
Does a career in private equity pay well in the UK? 
A career in private equity can earn an average of just over £63,000. Most private equity work can be found in London, which attracts about half of all private equity investments in the UK. For this reason, the average salary is slightly higher there, at £68,000. As you progress through your career, you can hope to earn in excess of £100,000 a year. 
If you're just starting out in the private equity field, you will begin as an associate. After two or three years of experience, you can move on to a senior associate role. Following another two to three years of experience, you will be able to work in a vice president capacity. From there, you have the opportunity to act as a director or principal.
Working in private equity gives you the opportunity to deal in large investments in private companies or in buying out public companies. These types of deals often result in high salaries. Increased profitability that boosts the sales rate later adds to the monetary rewards that can be earned in private equity.
Based on this, those working in private equity tend to earn far more than the average salary. If you're interested in what the average salary for a 30-year old in the UK is and how you compare, click on the following link to read my post on What is the average salary for a 30-year-old in the UK?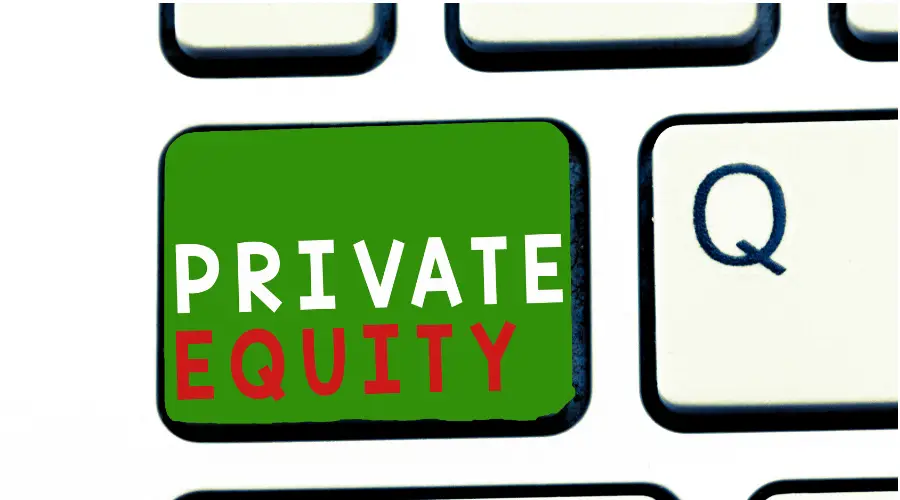 What are the different paths you can work in private equity in the UK? 
In a private equity career, you will be working directly with investors. It also involves financial research and competition analysis. Therefore, many associates working in private equity have a background in investment banking. It is not required, but it is a useful skill to have in this field. 
You will start out as an analyst or associate in an entry-level position. Your work focus would be more on analysing investment opportunities and fundraising. Largely, you would assist in managing various work streams. At this stage, you are not likely to be directly involved in portfolio management. 
Career progression opportunity is then available when you move on to the position of Vice President. The VP is responsible for deal execution and leadership. This is a more hands-on job, as you will be responsible for executing and closing deals. You can then go on to work as a Principal. A Principal may often help VPs to close deals. Becoming a Principal requires many years of experience as a VP. 
As you succeed on to become a partner, you become in charge of portfolio management. You would also be responsible for fund generation and overseeing company operations. These can include various capacities, such as an Operating Partner or an Investment Partner.   
What are the highest-paying private equity firms in the UK? 
The UK is home to some of the top private equity firms in Europe. Some of these include CVC Capital Partners. This private equity and advisory firm have an average starting salary between £48,000 to £60,000. It is currently worth over £76 billion.
Apax Partners is another top private equity firm based in the UK. It offers an average salary of around £57,000 to £60,000 for its analysts. The company has raised just over £51 billion since 1981. 
Another global private equity firm, Permira, also offers a competitive salary. Their average entry-level salary ranges from £50,000 to £68,000. Permira has raised over £51 billion in funds.
Does working in private equity earn as much as investment banking? 
Careers in both private equity and investment banking are considered high-paying. Both paths can turn out to be very lucrative. However, monetary compensation in private equity has been found to be much greater than in investment banking. Therefore, a lot of people initially start off in investment banking and then switch to private equity. 
On top of that, private equity earnings are not just in base salary. This career is largely performance-based, so there are several financial rewards to look out for. In addition to fees earned, private equity firms also make returns for investments they make in the businesses they buy. This opens up multiple revenue streams. 
Many people with a background in investment banking end up in private equity, and they are often preferred by employers. This is because investment bankers have direct experience in financial analysis and transactional work. Those who do move from banking to private equity often consider it the next step in their career.   
How to maximise your pay working in private equity? 
Private equity is a well-compensated career path on its own. The best way to maximise your pay in this job is to go for a fund with a large portfolio. The number of assets they have under management can reflect the opportunity for earning. Smaller funds offer less pay, in terms of salary and bonuses. 
This strategy also applies to carried interest. This is the compensation that goes out to partners of private equity, in addition to salary and interest. It is based on a share of the fund's profits and makes a considerable financial contribution to one's earnings. As they take about four to six years to accrue over the life of the fund, the payout can be huge. 
As private equity work is performance-based, bringing in lucrative investments, for example, is a good way to increase bonuses. These performance-based equity compensation plans help firms reach valuable targets, such as higher return on investments (ROI). At the same time, it offers you the chance to increase your share of value.
Do you need a degree or professional qualification to work in private equity? 
Many private equity firms look for a background in banking when hiring for an entry-level position. Investment banking experience is highly relevant to private equity, so such individuals are often given preference. It is also often the next step for many investment bankers in their careers. Typically, they will have a degree in economics, finance, accounting or something similar. 
Prior experience is very important in private equity since it is more of a niche. There are also fewer jobs to go around, so it can get competitive. Relevant experience, therefore, is important to get a job in this field. This can include anything from internships or previous jobs in a related field. That said, there are no specific degree or qualification requirements to work in private equity.
Do those working in private equity get paid big bonuses?  
Private equity bonuses are known to be lucrative. They are based on fund performance and can range from 1 or 2 times the base salary. Some larger firms even guarantee a minimum bonus amount for entry-level analysts. 
Private equity bonuses can take two forms. These start at the associate level and offer inclusive compensation. It includes co-investment, where associates are allowed to invest their own money for certain deals. The return on the deal is the bonus. The other form is carried interest.  
As you move up the ladder, there is more room for negotiations. Of course, your salary would be increasing anyway with greater seniority. You would also be eligible for carried interest. That entitles you to a percentage of profits.  
Is private equity a good career choice?  
Working in private equity isn't an easy job, but it can be immensely rewarding. This field is highly competitive, and even entry-level positions require prior experience and a relevant skill set. Some factors, such as outstanding academic performance, can help you stand out in pursuit of this career. 
It's not just the level of experience but networking skills that also come in handy. Given the amount of competition, good connections can make it easier to land an interview with a private equity firm. Anyone with strong analytic and problem-solving skills also has an edge when starting this career. If you're willing to put in the work, you can definitely count on handsome rewards.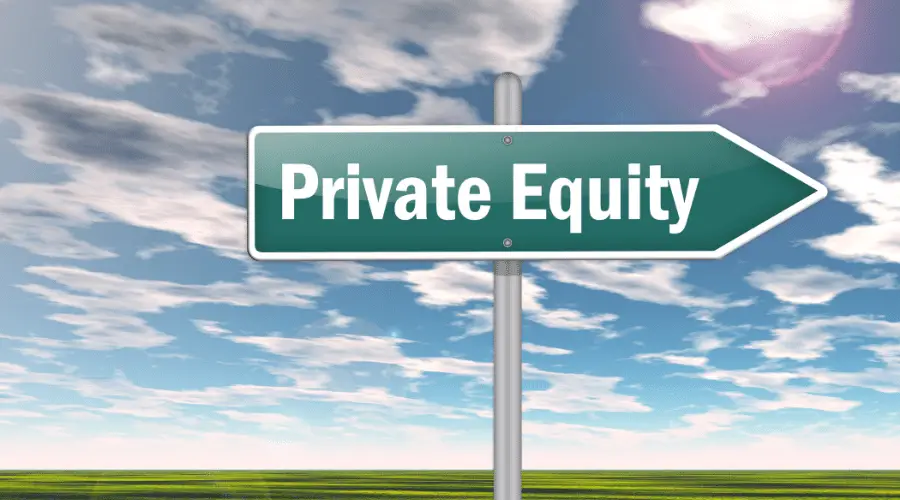 Is it hard to work in private equity? 
Private equity work can be very demanding. Associates often find themselves working long, gruelling hours. Things tend to get especially hectic around deal closings. Even with smaller and mid-market funds, it is reasonable to expect to be working 60-70 hours a week. Around deal closings, you can expect to be working weekends. 
While the hours can be long and the work challenging, it is also rewarding. With the right experience, you can get started in a private equity firm at a reasonable salary and bonus. As you progress, your perks will only improve. If you have a serious interest in and passion for this type of work, this may be the career for you. 
---
As always, please remember I am an Accountant, but not your Accountant. In this post (and all of my others) I share information and oftentimes give anecdotes about what has worked well for me. However, I do not know your personal financial situation and so do not offer individual financial advice. If you are unsure of a particular financial subject, please hire a qualified financial advisor to guide you.
This article has been written by Luke Girling, ACA – a qualified Accountant and personal finance enthusiast in the UK. Please visit my 'About' page for more information. To verify my ACA credentials – please search for my name at the ICAEW member finder. Please comment below or contact me here to get in touch with questions or ideas for future posts.