When I had my big 4 audit interview back in 2012, I scoured the internet for hours looking for tips and tricks to help me get the graduate position. Using what the internet has to offer plus my own successful experience with big 4 interviews (as both the candidate and the interviewer), I've produced the below thorough resource on how to land an audit job with a Big 4 professional services firm.
Securing a big 4 audit role can be a pivotal moment in building a career in finance. Once you get this opportunity, you need to capitalize by understanding the recruitment process, having well-thought-out answers to common interview questions and being able to demonstrate what skills you can offer.
When I talk about 'the big 4' I am talking about the nickname given to the four largest professional services firms in the world; KPMG, Deloitte, EY and PWC. Each of these firms is a Partnership that essentially makes its money by selling its services (including audits) to Companies around the world.
If you're starting a career in Accounting and Finance, landing a job at one of these organisations gives you a great springboard to build a career. Whilst spots at these top firms are competitive, the one big advantage every candidate has is the sheer volume of positions these Companies make available each year.
So, if you find yourself in the position where you have applied or are thinking of applying for a big 4 role make sure you consider and implement the following 10 tips.
Tip #1 – Know the role you are interviewing for
A question about the specifics of the job role will come up in every single interview, so you simply have to know this. Not only should you memorise the job title and key points of the job specification, but you could also take it a step further and contact an existing big-4 graduate employee on Linkedin and ask them first-hand what this role is like.
This may feel a bit overkill but if it's the difference between you getting a great job and a good job, surely it's worth the effort.
I know if anyone ever asked me this on Linkedin I'd be happy to reply, so a fair assumption is others would as well. You may not get a response from everybody you ask but if you send out a few messages, you are bound to get at least one helpful response. Nobody understands the specifics of a job as well as the people already doing it.
Tip #2 – Understand the stages of the interview process
For a big 4 audit position, the interview process will likely consist of a number of stages including online aptitude tests, phone interviews, assessment centres or even direct partner interviews. When you apply for a role, it's worth making sure you understand the process in full before you start as not only does this mentally prepare you for what you have ahead of you, it tells the interviewer you are serious about the process if the next steps are discussed.
This will also help guide you as to how much preparation you need to do for each stage. For example, an assessment centre with multiple tasks including interviews will likely require significant preparation whilst an online aptitude may simply require an hour of practice beforehand.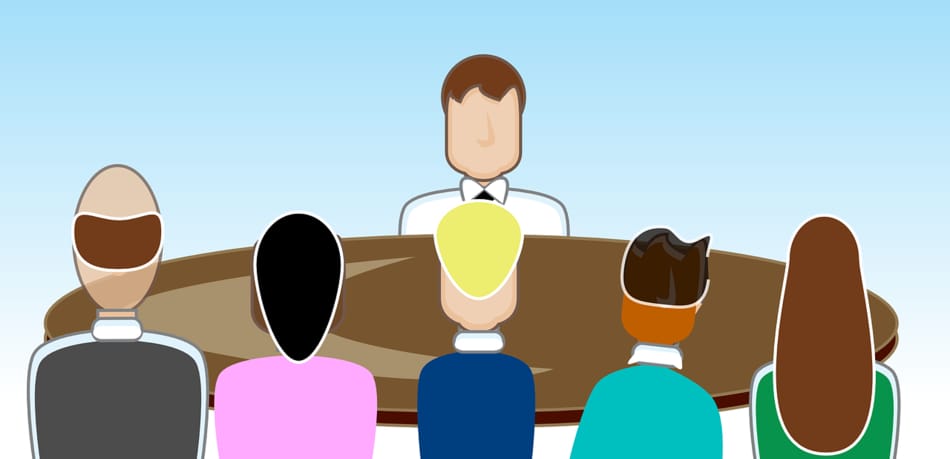 Tip #3 – Take the time to make a CV you're happy with
The CV is the first thing a big 4 employer will see of you and also the first hurdle in many cases. If you think of a recruitment process as a funnel, this first stage where the employer reviews your online application and CV is where the highest percentage of applicants are rejected.
Due to the huge volume of applications for these positions, employers are essentially looking for any reason not to take you through to the next stage whether that be that you don't have the qualifications, don't write clearly on the application form or have errors on your CV.
Beyond this, having a good CV will pay dividends later on in the selection process. A friend of mine includes a line on his CV under the 'other interests' subheading mentioning how he enjoys performing stand-up comedy. This, without fail, gets asked about in interviews and offers an easy way to differentiate himself, become more memorable and build a little rapport with the interviewer.
Think about it from the interviewer's perspective – perhaps they have interviewed five similarly qualified candidates in a day and are beginning to feel bored. Wouldn't it be a breath of fresh air to talk to someone about their interest in performing comedy and even sharing a joke with the candidate rather than going through the usual repetitive question bank?
Regardless of how professional the employer is, the interviewers are still human and whilst they may like to think they are robotically hiring the best candidates, recruitment, like everything else, is subject to human fallibility and it's not uncommon for interviewers to simply end up hiring who they most like (as long as they're qualified) rather than the very best candidate on paper.
Tip #4 – Have a basic understanding of what a Big 4 audit is really like
This tip works in two ways, firstly, you want to have a basic understanding of the Big 4 audit in case it gets asked about within your interview. Beyond this, you want to know this information to help you decide if it's the right career choice for you. As I have personally worked in Big 4 audit for 4 years, here's what you should know going in:
You will get a formal accounting qualification which includes taking 15 difficult exams. Read my post on the difficulty of the 15 ACA exams here.
Big 4 audit has a reputation for long hours and pressurised work. Both of these things are true to an extent and long hours are expected, particularly in the January – April busy season but it does seem like this is going in the direction of a better work/life balance.
Big 4 audit pays reasonably well for a job straight out of University. The pay isn't comparable to banking or private equity but isn't bad for a first job. Glassdoor tells me a first-year audit graduate could expect to earn around £30,000 per year which is broadly consistent with what I experienced adjusted for inflation.
Tip #5 – Have pre-prepared answers to every single common interview question
They say hard work pays off and that's particularly true for this tip. Before any interview I've ever been a part of, I've prepared a word document and written out all of the common interview questions for that job and role (which for Big 4 audit can be found easily online).
I then write out perfect answers to each of these questions which adequately answers the question with examples in less than a minute of talking time. I then practice these answers repeatedly until I have them memorized and then begin to rephrase them to make my answers sound more authentic and less scripted on the day.
Not only does this mean you will be able to give good answers for pretty much every question that gets thrown your way, but it will also allow you to properly think about the examples you plan to give. For example, you may plan and practice an answer to the question 'what are your strengths' that mentions your organisational skills. If the interviewer went on to ask something specific about your organisational skills, you would have this example memorised should you need to call on it.
This process is time-consuming but it pays off. Once you've done it for your first interview, you only need to tweak your answers for each future interview.
Tip #6 – Don't mess up the interview day logistics
This may sound a simple one but you'd be surprised at the number of people who get this wrong. If you're late for your interview, it's almost always your fault. Saying 'the train was delayed' is for me, not a good enough excuse. When planning your interview day practicalities, work things going wrong into your plan.
For example, I always make sure I'm within a 5-minute walk of my interview location an hour before it's due to commence. This way, I build in time in case a travel emergency happens. Maybe it's luck but when you prepare this way, these emergencies don't seem to happen at all, it seems they are all reserved for the people who leave themselves 15 minutes to make a 15-minute commute.
Once I arrive an hour early, I find a coffee shop, get a drink and read my interview prep notes (discussed in tip #5). This way when the interview comes around, I am relaxed and can think clearly so I'm able to give the best account of myself.
You should take the same precautions with the dress code. Not sure whether a tie is appropriate or not? Put one in your bag and make a judgment when you're in the waiting area based on what other staff are wearing. Worried you might spill something on your shirt at lunch before the interview? Pack a spare shirt. It's simple stuff that costs you nothing to do and puts your mind at ease.
Finally, consider sending a follow-up note to the interviewer saying thank you and that you look forward to hearing from them. This may seem old-fashioned or even cringe-worthy but if an employer is deciding between two otherwise equal candidates, this gesture could make you the more memorable and get you the job. Again, it takes less than 5 minutes and could be the difference, why not do it?
Tip #7 – Get through the online aptitude tests by practising beforehand
Online aptitude tests are a common part of most Big 4 interview processes and whilst I am not a big fan of them, the basic idea is to separate the weak candidates from the herd and narrow down the pool to a manageable level for interviews.
These tests can be tricky, particularly if you are new to them so it's worth looking up online who your prospective employer uses for the online tests (e.g. KPMG uses Cubiks) and then go to the test provider websites and do a few practice runs until you are confident.
When doing the test itself, treat it like any other exam with a basic exam strategy such as not spending too long on a single question.
Take this stage seriously and there is no reason you won't be able to get through it.
Tip #8 – Show genuine interest in what your interviewer does
This links to the rapport building mentioned in tip #3. For graduate jobs like Big 4 audit, all of the candidates who make it to the interview will be similarly qualified and all reasonably intelligent. To make yourself more memorable, you have to try and build some rapport with the interviewer and one quick way to do this is to take a genuine interest in the interviewer's work.
In big 4 recruitment processes, the interviews tend to be conducted by Audit Managers and Partners in my experience so showing interest in their work should come easily given it is the field you are hoping to move into. A question like 'what sort of qualities do you like to see in your audit juniors?' would make a lot of sense. It gives you ammunition for later in the interview to show you have whatever qualities they mention and it also shows you're interested in the work from an audit team perspective.
Similarly, you may ask something like 'what industries are your main clients in?' which could spark rapport building if you are both interested in the industry of one of their clients.
Making the interview more conversational in this way will help put you at ease and make the competency-style questions seem more of a formality (which you are more than prepared for having gone through the advice in tip #5).
Tip #9 – Have an answer prepared for why you want to work for this specific Big 4 firm in particular.
As well as the competency style questions mentioned above, you need to have solid answers prepared for what I think of as the pyramid questions.
I think of it as a pyramid as it starts as a wide base – 'why do you want a career in Accounting?' before becoming gradually narrower via asking:
'Why do you want a career in audit specifically?'
'What appeals to you about working for the Big 4?'
'What made you apply to KPMG rather than the other Big 4 members?'
For these four, make your answer as unique and genuine as possible. Nothing is as tedious to an interviewer as hearing "I wanted to work for a Big 4 firm as they're the biggest" instead you could say something a little more thoughtful like "I wanted to work for a Big 4 firm such as X as they have a high proportion of FTSE 250 clients, particularly in the pharmaceutical sector which I am interested in."
Not only does this sound more considered it also shows you've done your research on the firm in question.
Tip #10 – Have some smart questions for your interviewer planned out
Nothing shows your interviewer that you are unprepared like when they ask if you have any questions and you respond with "uh, no not really". Not only does it deprive you of a good opportunity to build rapport with an interviewer it also makes you look unprofessional.
As a general rule, you want each question you ask to have some subtext which is telling the interviewer something. For example, asking "what are the career progression opportunities after three years?" has the clear subtext "I am career-driven and ambitious and am interested in making a long-term career in this field".
A common question I like to ask is "what do you see as the biggest challenges in the first six months of this position?" Not only is this helpful to know generally, but it also shows the interviewer that you are proactive in facing challenges and like to get ahead of them.
During a late-stage interview, I like to ask the question "do you have any doubts about my application so far?" This allows you to directly address any hidden doubts the interviewer may hold. For example, an interviewer may have the underlying belief that you are not mathematical enough for an accounting role as you struggled when a surprise mental maths question was thrown at you. If you ask this question at the end of the interview, you could face this accusation head-on and tell the interviewer "I achieved an A grade A-Level at Maths" which would put their mind at ease with this doubt.
In short – prepare between three and five smart questions which contain subtext (you're showing the interviewer something with the question being asked) and ask these throughout and at the end of the interview.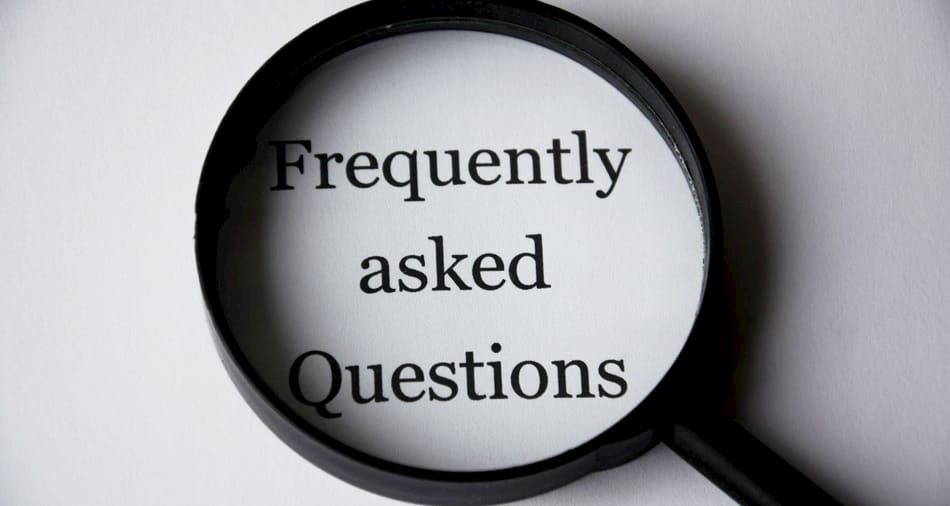 Conclusion
A career in audit at a big 4 professional services firm is a really good way to start a successful career in Accounting & Finance. Simply having the name of a Big 4 firm on your CV opens up certain job roles after qualifying as an Accountant that otherwise may not be available.
Big 4 positions are competitive and the interview process is usually difficult but the one big advantage in every candidate's corner is the sheer volume of graduates these organisations hire. If you apply for all four firms and have the basic requirements (degree, certain A-level results etc) and follow the 10 tips above to the letter, I would be surprised if you didn't get a graduate job offer.
The 10 tips I have laid out, fall into three buckets; a) Understand audit, the role and the firm you are applying to and be able to give these answers eloquently in an interview. b) Understand the interview process and be smart when it comes to moving through the steps i.e. practice for online tests and get the interview day practicalities right. c) Have a good interview strategy, including plans to build rapport with the interviewer, having intelligent questions pre-planned and avoiding common mistakes.
Whilst I firmly believe that if you implement the above 10 tips you will greatly improve your chances of landing a big 4 audit position, I of course can't guarantee anything so don't be disheartened if you struggle to land this job. There are plenty of alternative ways to start a career in Accounting and Finance, even if it means moving to a Big 4 firm later down the line.
Working in audit directly out of University has its pros and cons which I will leave to you to weigh up but if I could offer any advice it would be this; there is no such thing as a perfect job or a perfect career. Finding a job that you think you can develop in and be good at will ultimately bring you satisfaction regardless of the field it's in.
Just to wrap up, some readers may be wondering why The Progression Playbook is talking about how to land corporate jobs given the mission statement of this blog is achieving financial independence, one play at a time. The simple answer is this – yes, we want to become financially independent and no longer reliant on an employer but to be frank, achieving this without ever working in a corporate job simply isn't realistic. I considered a career in audit my first step towards this goal where I was able to develop technical Accounting skills and resilience skills which are going to be crucial in achieving the overall goal of becoming financially independent.
This article has been written by Luke Girling, ACA – a qualified Accountant and personal finance enthusiast in the UK. Please visit my 'About' page for more information. To verify my ACA credentials – please search for my name at the ICAEW member finder. To get in touch with questions or ideas for future posts, please comment below or contact me here.