Using the Depop app is one of the easiest and most effective ways of earning a side income whilst moving on your unworn or unwanted clothes. Some users take this to the extreme and become a 'full-time seller' – making a living off of the Depop app by purchasing and reselling clothes over time.
Depop is a social shopping app which allows users to sell clothes in their own virtual shop. As users build a strong, consistent profile over time this can translate to a substantial income. Numerous users have become 'full-time sellers' and quit their day jobs to start working on their Depop store full-time.
This post will be my first in a series of 'side hustle reviews'. Adding an income stream is one of the best steps people can take to increase their surplus (income minus expenses). The great thing about this particular side hustle, selling clothes using the Depop website, is that as well as making a substantial income, you can be minimalistic and clear out your unwanted clothes and further simplify your life.
---
How much money can I make using Depop?
How much money users make on Depop is highly dependent on the amount of effort they put in and the number of items they are willing to sell.
As explained in this article by Business Insider, some users manage to pull in total sales revenue of over $300,000 per year which shows how effective this app can be in earning a full-time income.
Making this type of income is usually reserved for those who dedicate significant time to their store, typically replacing a full-time job.
A more attainable goal may be to use this app as a side hustle which can provide a second income stream on top of your day job of anywhere between £0 – £1,000+ per month.
Having more than one income stream is increasingly important, not least with the recent COVID pandemic exposing just how fragile some forms of traditional employment can be.
When it comes to starting a side hustle, Depop is a very appealing starting point. The app is easy to use and navigate with a large user-base of shoppers willing to purchase both used and new clothing. The great thing about this venture is it doesn't necessarily require any start-up costs, all a seller would need is some unwanted items of clothing and a bit of spare time to set up a shop and list the items.
For alternative ideas for how to make an extra £1,000 per month, click on the following link to read my post on The 21 Best Side Hustles to Earn an Extra £1,000 Per Month in the UK.
How does Depop work and how do you get started?
Put simply, Depop is a peer-to-peer social shopping app that allows its users to buy and sell clothes online.
Depop enables users to set up a virtual shop within the app which can be found by other users in a similar way to how profiles are found on Instagram. Over time, users can build large followings of their shops via interacting with other users and selling high-quality items for appropriate prices with prompt delivery or via the 'Explore' page where certain sellers are showcased.
Getting started is pretty simple, navigate to the Depop website, and set up an account for free by inputting your details. Once set up, you will need to connect your PayPal account.
If you don't have a PayPal account, you can get one here.
At this stage, you are ready to list products on Depop. The first step is to set up your own shop which can be done via clicking 'set up your own shop' under the camera icon. Again, it is worth taking the time to fill in your details carefully and add an interesting shop description and an image to make your shop appear more credible.
Once complete, you can begin adding items to your shop by clicking on the 'list your item' link and following the on-screen prompts.
Over time, Depop shops will attract traffic via followers or via being found on the 'explore' page. This traffic should lead to inquiries on your products and ultimately sales.
Once a product has been sold, you are notified via the App at which point you will be responsible for fulfilling the order and dispatching it to the buyer's listed address via your local post office or courier. You will receive payment via the app which will then flow directly into your linked PayPal account.
Packaging and posting costs are typically borne by the buyer with the listing often mentioning '+£3.50 for packing & postage' however this is frequently a detail that is subject to haggling with buyers requesting free postage or a cheaper sales price if they incur the posting costs. Whether these offers are accepted is down to the seller.
It's worth being aware of the Depop selling fees which in the UK are a 10% selling fee from Depop and a PayPal transaction fee of 2.9% + £0.30 as these can eat into your profits. On a £100 sale, a seller could expect to receive a payment of £86.80 after fees.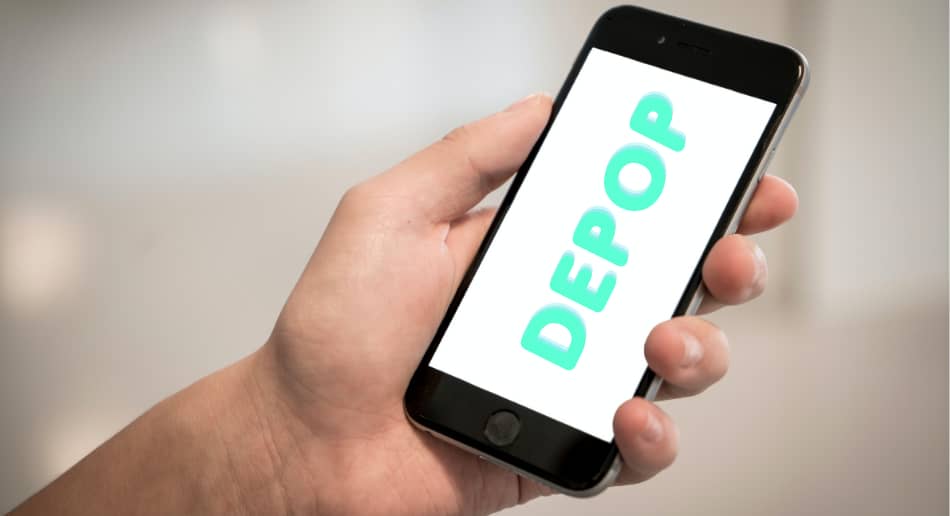 Can I use Depop in the same way as eBay by buying and selling items?
One problem certain users may identify with Depop is that it relies on having an inventory of clothes you are willing to sell. For most people, this inventory will run out at some point.
One way around this problem is to buy items with the express intention of selling them in the future. Whilst there are full guides on the best way of doing this, the principles are pretty simple.
What users deploying this strategy are looking for are undervalued items being sold by inexperienced users or users looking to sell products in a rush. For example, if another Depop seller is selling a piece of clothing worth £25 but the listing is bland with a poor description and an unattractive photo, the seller may not be getting much attention on the item.
An experienced Depop seller may notice this opportunity, haggle with the seller and agree on a price of £15 and then sell the item for £25 with a better description, a nicer photo and by using hashtags on their shop. This move would earn a profit of £10 and when done with sufficient volume or with higher value items, this can add up to a substantial income over time.
Similarly, Depop users have been known to purchase in-demand or exclusive products from established retailers and brands. Once these popular products are out of stock or unavailable from the big retailers, they can be listed on Depop and sold for a profit.
How to turn Depop into a full-time business?
As mentioned above, there are numerous Depop users who turn this app into a full-time business bringing in hundreds of thousands of pounds worth of revenue each year.
Whilst it would be remiss of me to claim this is an easy thing to accomplish (it's not) – the fact that people can make this much income on Depop should give other users confidence that they can make much more than they initially thought.
There are countless stories online of people becoming full-time sellers on Depop such as this one but what's most interesting is that a couple of key pieces of information are described by each full-time seller.
As obvious as it may seem, every full-time Depop seller I found online reiterated the importance of:
High-quality stock
Attractive images and well-written descriptions
Posting regularly and consistently
Uniqueness/individuality (also referred to as creating a brand)
Attentive customer service – responding to inquiries on the same day and making sure items are packaged well and delivered on time.
With the possible exception of bullet point number four above (uniqueness/individuality) – all of these factors are time-based which means the more experience you have and the more trial and error attempts you've been through, the better seller you will become.
With this in mind, success on Depop appears to come down to two factors – consistently improving your online shop over the long-term and honing a unique, niche offering.
Whilst building large followership is important, Depop sellers shouldn't overlook the power of the 'explore' page.
As per the Depop website, "The Explore section is curated by the Depop Editorial Team, in line with our in-house style guidelines. Having original photography that follows our Photo Guide is THE best way to be featured, period."
If not clear already, spending time taking high-quality images really should be a priority for those sellers looking to grow their shop into a full-time business. As sellers earn more money, it may be worth reinvesting some of that profit into high-grade cameras, staging and lighting equipment to maximise the chances of appearing on the Explore page, attracting new followers and ultimately making sales.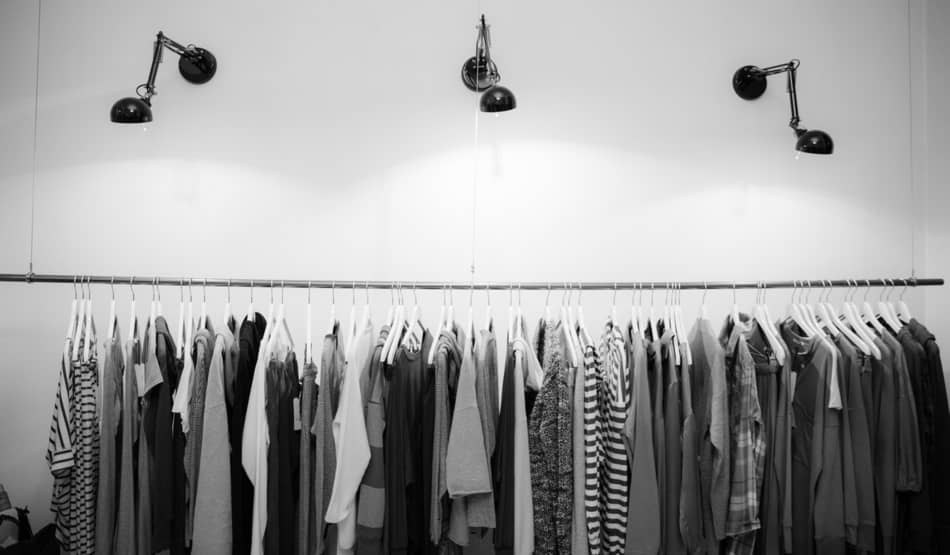 Top tips to boost sales on Depop
As with many things, boosting your sales on Depop is often a case of doing the basics really well.
Take attractive, clear photos of your products.
On the Depop feed, it's the product image that really grabs the user's attention. The good news is, that this isn't a difficult thing to master. Use a high-quality camera (most recent model smartphone cameras are fine), make sure the picture is well lit, with a clear background that makes the clothing item stand out. For best results, take a few pictures of each item and pick the best one for your listing.
Using a picture where you are modelling the item is often a good idea as this better shows the style, size and condition of the clothes than a picture of the clothes laid out on the floor.
2. Take the time to write a good product description
Descriptions should be clear and concise giving potential buyers all the necessary information without giving any extraneous detail. Information that should be included is typically size, colour, condition, material, any defects and history. Many users will also utilise hashtags such as #Champion to denote the brand of the clothing, this makes it easier for potential buyers to find your product on the 'explore' page.
3. Be highly active on the App
Depop works in a similar way to Instagram in that you get followers and an 'explore' page. To maximise sales, you want to maximise exposure on both of these fronts. Being active on the app by following accounts, commenting and liking items and following people back will help your online store follower count to grow.
4. When you make a sale – get the delivery and order fulfilment right.
Being successful on Depop is highly reliant on being a reliable seller. With that in mind, successfully selling a product isn't the final step. Users should make sure they send sold items out for delivery promptly and in good condition to encourage positive feedback. Consistent good feedback is a positive indicator to potential customers that you are a reliable seller which increases the likelihood of future sales.
Alternative apps to Depop
There are a number of websites designed to sell your clothes. It's worth trying out a number of these options to see which one maximises your income. The key factor you want to optimise is your time spent: revenue earned ratio.
For example, I would rather earn £100 on Depop having spent two hours on the website than £120 on eBay having spent five hours.
Some alternatives worth considering are eBay, Facebook Marketplace and Etsy. Each of these options has its advantages and disadvantages so it's well worth checking each one out and seeing what works best for you.
---
Disclaimer and other information
As always, please remember I am an Accountant, but not your Accountant. In this post (and all of my others) I share information and oftentimes give anecdotes about what has worked well for me. However, I do not know your personal financial situation and so do not offer individual financial advice. If you are unsure of a particular financial subject, please hire a qualified financial advisor to guide you.
This article has been written by Luke Girling, ACA – a qualified Accountant and personal finance enthusiast in the UK. Please visit my 'About' page for more information. To verify my ACA credentials – please search for my name at the ICAEW member finder. To get in touch with questions or ideas for future posts, please comment below or contact me here.