Do you like to make things? Have you got a talent for creating physical or digital products? If so, then you may be able to make some extra money by selling your creations on Etsy. 
With a little effort and some creative marketing, you can easily make 1k per month on Etsy. The first step is to choose a niche market and start creating high-quality products. Once you have a solid selection of items, start promoting your shop through social media and other online channels. 
With a little hard work and dedication, you can soon be making an extra income from your Etsy shop. So if you're looking for a way to make some extra money, here's how to get started with Etsy.
How to make 1k per month on Etsy?
If you're looking to make £1,000 per month on Etsy, there are a few things you can do to make your products more visible and attractive to buyers. 
The most important thing to consider is what product you are going to sell. Is your product in demand? Can people come back and buy more of your products? Are you going to offer one product or a whole range? 
Getting your products positioned correctly at the beginning will save you a lot of time later on! Take some time to make sure that your product is high quality, unique, and in demand.
As with any business, you will need to make sure you understand your numbers. How many products do you need to sell in order to make £1,000 per month profit, once all of your expenses have been deducted? If your product sells, Etsy charges 3.5% of the selling price as a commission. They also make money by charging a fee if you wish to promote your items for sale in their search or use their shipping label services. Make sure you are educated on all of these expenses so that you can price your products accordingly. 
Any online shop needs to look professional so make sure your product photos are high-quality and well-lit. Customers want to be able to see what they're buying, so clear and detailed photos are essential. 
Write clear and concise descriptions of your products. Be sure to include all the relevant details that buyers would want to know before making a purchase. Think about what keywords your customers will be searching for and make sure that you include these in the descriptions.
Stay active on Etsy by promoting your products regularly and responding promptly to any questions or concerns from potential customers. Thank customers for positive reviews and make sure that you fix any problems that arrive in a professional and helpful way.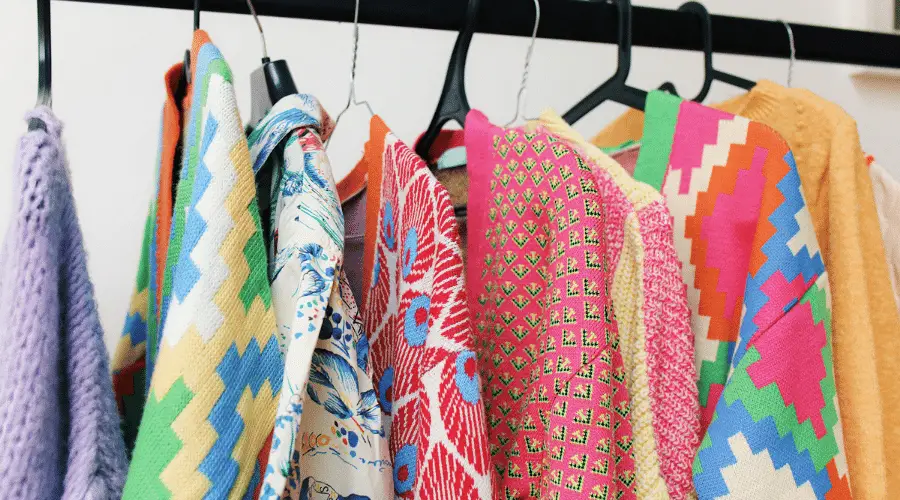 How much money can you make on Etsy?
When it comes to selling handmade goods, Etsy is one of the most popular platforms. With millions of active buyers and a wide range of product categories, Etsy offers a unique opportunity for creative entrepreneurs. 
But how much money can you really make on Etsy? The answer depends on a number of factors, including the type of products you sell and the price point you set. In general, however, most sellers report that they are able to make a healthy profit from their Etsy businesses. 
According to the 2021 seller survey carried out by Etsy, 55 percent of Etsy sellers use the platform as their primary source of sales, and 30 percent consider it their only business. Although the income reports per user on Etsy vary wildly, many users report making a healthy full-time income from the marketplace.
With hard work and patience, it is possible to build a successful Etsy business that can provide a steady income. So if you're looking for a way to make money from your creativity, Etsy is definitely worth exploring.
What is Etsy and how can you get started?
Etsy is an online marketplace where people can sell handmade or vintage goods, as well as personalised gifts, art and craft supplies and digital downloads. Etsy is a great platform for artists, crafters, and small business owners to reach a wide audience of potential customers.
Getting started on Etsy is easy. Firstly you'll need to create an account and set up your shop. You'll need to choose a unique shop name and add some basic information about your business. Your unique name is searchable so think about what keywords might be being searched by your ideal customer. Take some time to write a strong bio that tells potential customers who you are and what you're all about. It's important to add a personal touch to your Etsy shop that will make it stand out from the crowd, the best Etsy sellers are particularly good at telling their stories and making connections with people who buy their goods.
Next, start adding products to your shop. You'll need to take quality photos and write clear, detailed descriptions for each item. Finally, promoting your Etsy shop is key to success. Make sure to share your listings on social media, and consider investing in some paid advertising. 
Once you get those all-important first sales, make sure you encourage your customers to leave reviews. A shop with positive reviews is likely to come up higher in searches so this is an important step.
How long will it take to start making money on Etsy?
The amount of time it takes to start making money on Etsy depends on a number of factors, including the quality of your products, the uniqueness of your designs, and the competitiveness of your prices. You will also have to consider your profit margins after all of your expenses have been taken into consideration. 
In general, however, it is possible to start seeing sales within a few weeks of opening your shop. To maximize your chances of success, be sure to take advantage of Etsy's promotional tools and actively market your products to potential buyers. 
Can you turn Etsy into a full-time business?
According to Etsy's reports, 26% of users generate a full-time income from Etsy. If you're willing to put in the work, you can absolutely turn Etsy into a viable full-time business.
A similar business for creating a full-time income is Depop, which is more focused on selling clothes. For more on this, check out my article on How to make £1,000 per month selling clothes on Depop
Can you buy items on Etsy and sell them for more?
Reselling is only allowed in the vintage and craft supplies categories. Everything listed in Etsy's Handmade category must be made or designed by you, the seller.
There are a few things to keep in mind before you start flipping items on Etsy. You'll need to do your research to find items that are in high demand and are likely to sell for more than what you paid for them and factor in the cost of shipping when setting your prices.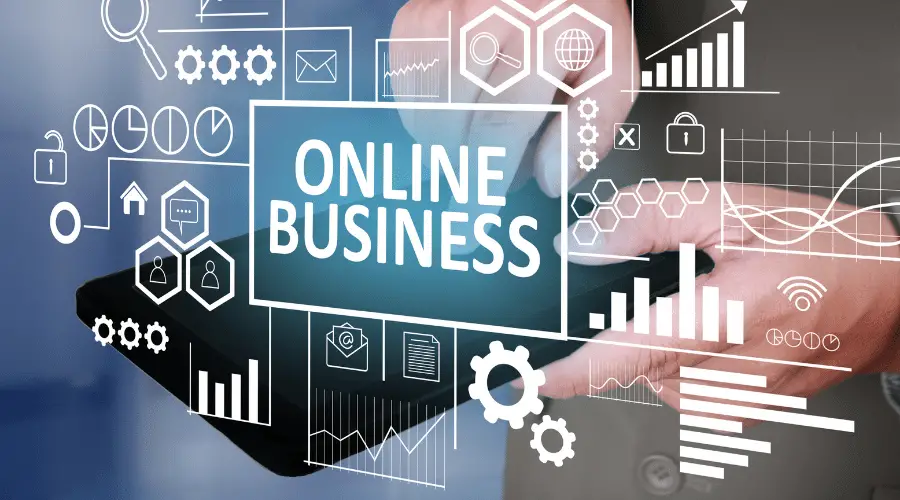 Top tips to boost sales on Etsy
Running a successful Etsy shop takes time, effort, and a lot of trial and error. For those who are thinking about starting an Etsy shop, or who are struggling to get their business off the ground, here are some tips on how to make at least £1,000 per month in sales. 
First, it's important to choose the right products. Look for items that are unique and appealing, and that you can produce at a reasonable price point. You will also want to consider the current market and identify any current trends within your niche.
Second, invest in quality photography. Good product photos are crucial for driving traffic to your shop and a professional finish will set you apart from your competition. Your images should clearly display your product in a well-lit environment, taking a picture near a window or in natural light outdoors will generally give you the best results. 
Third, take advantage of social media. Use platforms like Pinterest, Instagram, and Facebook to promote your products and drive traffic to your Etsy shop. It's important to identify which social media platforms your ideal customer is active on and make sure you post consistently and effectively via this channel.
Fourth, provide excellent customer service. Promptly answer questions and concerns, and go the extra mile to make sure your customers are happy with their purchases. 
Fifth, stay on top of trends. Pay attention to what's popular in the world of fashion, home decor, and other relevant industries, and make sure your product offerings reflect those trends. 
Can you sell digital downloads on Etsy?
Digital products are some of the most popular items sold on the site. If you have a skill set that others find valuable, you can create and sell digital products such as tutorials, templates, or ebooks. The great thing about selling digital products is that there is no inventory to keep track of, and you can deliver your product instantly to your customer after they make a purchase. So if you're looking to tap into the ever-growing market for digital products, Etsy is a great platform to consider.
For more ideas on side hustle-style businesses, read my post on The 21 Best Side Hustles to Earn an Extra £1,000 Per Month in the UK
---
As always, please remember I am an Accountant, but not your Accountant. In this post (and all of my others) I share information and oftentimes give anecdotes about what has worked well for me. However, I do not know your personal financial situation and so do not offer individual financial advice. If you are unsure of a particular financial subject, please hire a qualified financial advisor to guide you.
This article has been written by Luke Girling, ACA – a qualified Accountant and personal finance enthusiast in the UK. Please visit my 'About' page for more information. To verify my ACA credentials – please search for my name at the ICAEW member finder. Please comment below or contact me here to get in touch with questions or ideas for future posts.