With the rise of YouTube and TikTok, teenagers are able to make genuine money much younger than they have in the past. But if being on camera isn't for you, how else can a 13-year-old start to make some money?
Despite the legal restrictions on employment for teenagers, 13-year-olds can still make money whether this is doing odd jobs, selling a product or service online or even starting a new business. 13-year-olds must identify the skills they have which can be exchanged for money.
So if you're 13 or soon to be 13 and are thinking it would be nice to earn a bit of extra cash to save or spend on whatever you see fit, have a scan over the rest of this post for some ideas.
How to make money as a 13-year-old in the UK?
Some 13-year-olds may be under the impression that it's difficult for them to make money at that age. Whilst it's true you aren't legally able to get a full-time job, it's still completely possible to make some money and may be easier than you think.
The benefit of a 13-year-old making some of their own money is the same as with everyone else and that's that money buys you freedom.
We'll look at some specific ideas below but 13-year-olds should be asking themselves what skills or resources they have available that they could transfer for money.
The first obvious example is time. 13-year-olds will of course have school and hobbies but many will have spare time in the evenings and weekends. This time can be directly exchanged for money with people who do not have the time spare to do certain jobs.
Beyond this, 13-year-olds have high energy, and likely are familiar and skilled with technology (phones and laptops etc) and some may even be artistic and creative.
Each 13-year-old needs to work out what the skills and resources they have to offer are and then make a plan on how to exchange these things for money.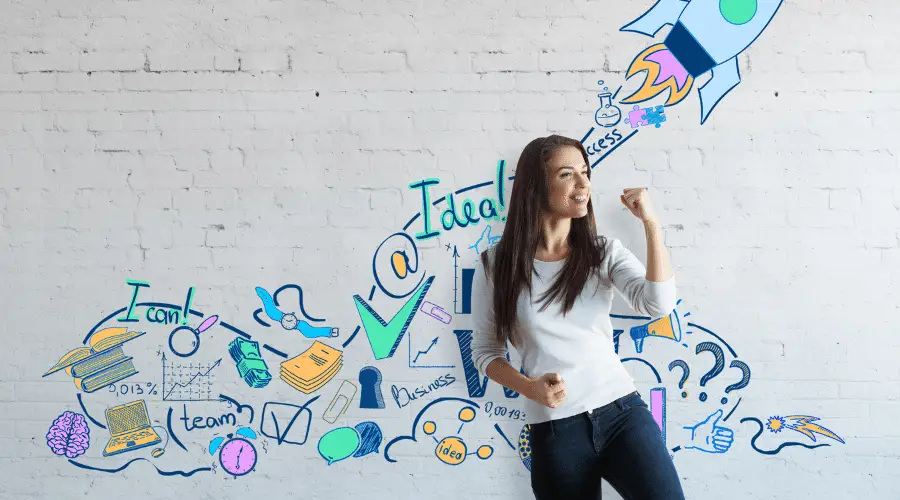 10 ideas for how to make easy money as a 13-year-old in the UK?
eBay/Depop/Etsy selling
The first idea is to begin selling items on online stores like eBay, Depop or Etsy. to start with, this could be selling your own clothes or unwanted items but may also involve offering to sell family and friends' items for a cut of the proceeds.
Eventually, this could turn into a buy-and-sell business whereby you can buy items on these sites that appear undervalued and then sell them on for more, making a profit on each deal.
This is a great way of making money as there are low initial costs, you get rid of your unwanted items and it's easy to learn and pick up, particularly if you're comfortable with technology.
Please check out the following links below for my guides on making money with Depop and Etsy
How to make £1,000 per month selling clothes on Depop
How to Make 1k per month on Etsy
Chores/jobs for parents, family and neighbours
This second example may not sound particularly glamorous but it's possibly the easiest way to start making some money.
Simply identify the jobs or tasks that your parents, family friends and neighbours don't like doing or don't have time to do such as cleaning the garage, hoovering, mowing the lawn etc and offer to perform this task for a reasonable amount.
Before making the offer, come up with a reasonable offer by first asking yourself what a fair hourly rate is for your work and then estimating how long the proposed task will take.
IT help
When thinking about your skills as a 13-year-old, one area where you have an advantage over adults is competence and mastery of technology – particularly mobile devices, laptops and social media-related items.
Use this to your advantage by starting an IT support business, starting with family and friends and ultimately branching out to others.
People find IT problems incredibly frustrating and will likely pay significant amounts to reduce that frustration (and there's a good chance that what they are finding so challenging is relatively simple for you!)
Sell products you have made e.g. art
If you are creative and have a passion for producing art, music, designs or anything along those lines – you may consider monetising this skill.
Start a social media account (Instagram, YouTube or TikTok) to show off your work and gradually build a following via consistent posting and interaction with your followers.
Once this base has been established, set up an online store whereby you sell your creations and direct your followers to this store. Many will happily purchase from you.
My top piece of advice here is not to underprice yourself. People associate higher prices with quality and it's how the product is perceived in the eye of the customer that is crucial.
Start a YouTube channel
YouTube can be a hugely profitable career path with a bit of luck and some skill in front of the camera. There are literally successful YouTube channels about everything so pick something you are interested in or good at and release content consistently.
Decide early if your goal is to entertain or inform your audience and build your strategy around this decision.
It's possible to create a YouTube channel from age 13 onwards and begin to monetise your content. You will need 1000 subscribers and 4,000 hours of watch time over the past 12 months to monetise your channel with ads but the time reaching this milestone can be used to hone your craft.
Ads aren't the only way to monetise a YouTube channel – you can sell products to your audience (similar to what was described above or become involved in affiliate marketing I.e promoting people's products for a commission (share of the cash).
Consider watching this Youtube video on Exactly How I'd Build a Successful YouTube Channel in 2023 to get started.
Online tutoring
As a 13-year-old, you have recently been through exams and teaching at school that 11 and 12-year-olds are now facing. As such, there is a great opportunity to tutor these younger students particularly if you are strong academically.
You may be surprised at the lengths and amounts of money parents will go to to ensure their child is doing well in school.
Get your foot in the door with one student and then try and build your customer base through word of mouth (I.e ask that student or their parents if they have any friends who could also benefit from tuition).
A summer job or paper round
Maybe at 13 years old, you haven't quite developed the entrepreneurial spirit required to make the above ideas work but would still like to earn some money.
There are plenty of places that will hire teenagers as young as 13 to work part-time. I personally started with a paper round which gave me the opportunity to make some money whilst getting daily exercise and building some discipline.
Jobs like these can be great things to include on your CV or to refer to in interviews which will help you get better-paid part-time jobs in your later teens.
Sell food or drink in school
Now this one may not be strictly within your school's rules, but every entrepreneur bends the rules here and there. Buy a small float of popular sweets, snacks or drinks at the local convenience store (shop around to find a cheap one which offers multi-packs of products.)
Sell these products to other classmates during lunchtime with a markup on the price you bought for (again, don't be shy about charging a premium).
As you make some initial cash, you can reinvest it into more products to sell. The same principle could work with things like stationary or the latest fads if done right.
Assist family and friends with their businesses for money
Many 13-year-olds will have family or family friends who own their own businesses and are buried in work and tasks to do. Consider offering your assistance for free at first and do a great job in making their life as easy as possible.
Once you've proven your value, suggest working a few paid hours a week to begin to earn some money.
This idea has multiple benefits – not only do you earn some money and help a family member, but you also get the chance to see how a small business is run and learn skills.
Set up your own small business e.g cleaning or garden work
My final suggestion is to go for the full thing and start your own business whether this is a cleaning service, garden work or car cleaning.
Advertise your services with minimal effort, a maximum output style such as leaflets in high footfall areas in town with a clear contact number.
Focus on doing an excellent job in every case, even if it doesn't seem worth the agreed money and always be assertive in asking the customer if they have anyone else who may benefit from your business's services.
If you're consistent, this business could be maintained throughout your teens and act as a great side hustle (or even full-time career) as an adult where you ultimately hire others to perform the work while you manage the business)
Is it legal for a 13-year-old to make money in the U.K.?
It is absolutely legal for a 13-year-old to make their own money in the U.K., however, there are some strict child labour laws to be aware of.
From age 13 onwards, it is possible to work part-time. The only exception to this is in sports or the performing arts where younger children are able to work with very specific licenses.
How to make money as a teenager with no upfront costs?
The difficulty most 13-year-olds and other young teenagers will face when starting to make money is that they don't have any initial money available to buy products or equipment to sell or use as part of a service.
To get around this, consider starting small. For example, with our example of selling food and drink at school, start small by buying items with your money and then reinvest the profits over time so you can continuously buy larger hauls.
Alternatively, take on work that doesn't require initial money like doing odd jobs for family and friends or a part-time job.
How can a 13-year-old's parents support them in making money?
There are a number of different ways a parent can support a 13-year-old in making money.
The first step will be educating them from an early age on the importance of money and providing a sensible high-level picture of how the monetary system works.
This of course can be difficult with some 13-year-olds so parents may wish to do this by pointing things out and explaining issues concerning money in small, real-life examples rather than lecturing.
Specifically, parents can help their teenage children set up a bank account and brainstorm safe money-making ideas.
Parents may even wish to explain the value of investing (more information on this can be found in the post I wrote here).
Parents can also help their 13-year-olds make money by informally employing them – whether that be helping around the house, around the garden or assisting with certain tasks related to the parent's own business ventures.
Obviously, some parents will prefer not to mix the finances with what may be considered chores or their teenager's role of helping out around the house – but this exchange can benefit both the parent and the child whilst teaching the child the value of their own time.
Finally, parents can help by acting as a sounding board for their teenagers' business or money-making ideas and helping facilitate the practicalities that may be difficult for a minor to do alone.
Whilst they may sometimes act as they do, teenagers have less life experience and may not consider risks or opportunities that a parent may spot.
Of course, a balance is required between this and crushing your teenagers' entrepreneurial, risk-taking spirit by being overly cautious of risks.
Can 13-year-olds open a bank account in the UK?
13-year-olds can hold bank accounts in the U.K. with most major banks. However, most banks will require a parent or legal guardian to be present during the sign-up process.
It is advisable that teenagers get a bank account so they can begin to bank their money, whether that be from money earned or income through allowance or gifts.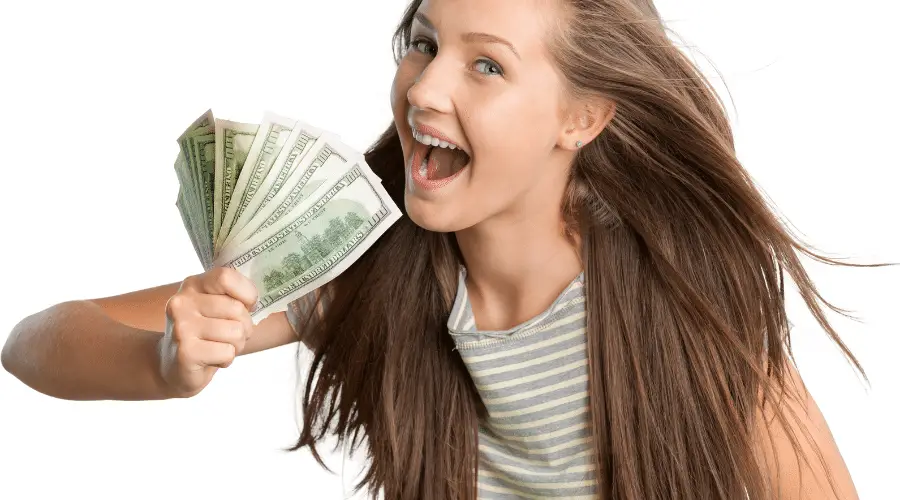 Do 13-year-olds have to pay taxes in the U.K.?
Tax is owed to HMRC based on the level of taxable income rather than age. Due to this, a 13-year-old would have to pay tax on income the same as an adult would.
However, as of the time of writing, the tax-free allowance is £12,570 per year which means you can earn this amount without having to pay any income tax.
Children under age 16 aren't required to pay national insurance contributions to part-time employees only need to include in the PAYE tax system if their total annual income exceeds the annual personal allowance detailed above.
My advice for teenagers who have started a serious business which is making a lot of money would be to watch some videos about taxation on YouTube (such as this one) to build up an initial understanding of what your obligations are.
---
As always, please remember I am an Accountant, but not your Accountant. In this post (and all of my others) I share information and oftentimes give anecdotes about what has worked well for me. However, I do not know your personal financial situation and so do not offer individual financial advice. If you are unsure of a particular financial subject, please hire a qualified financial advisor to guide you.
This article has been written by Luke Girling, ACA – a qualified Accountant and personal finance enthusiast in the UK. Please visit my 'About' page for more information. To verify my ACA credentials – please search for my name at the ICAEW member finder. To get in touch with questions or ideas for future posts, please comment below or contact me here.