You already benefit from the United Kingdom's National Health Service (NHS), but you're wondering if private health insurance is worth it in the UK. Will you receive better healthcare or more benefits if you opt for private insurance? And are these benefits worth shelling out the extra cash for?
Private health insurance is worth it in the UK if you need specialized, expensive treatments and dislike the NHS's waiting times. However, private insurances cover only specific conditions under certain terms, whereas the NHS covers a wide range of diseases and treatments.
This article will discuss the advantages and disadvantages of private health insurance and compare it to the NHS. It will examine whether or not you should obtain private insurance with reference to the extra cost and how this may impact your personal finance.
---
Benefits of Obtaining Private Health Insurance in the UK
The benefits of private health insurance in the UK include reduced waiting times, improved access to care with the ability to have a more personalised healthcare plan and access to medicines that are not available on the NHS. On average, private health care will be superior to NHS-funded healthcare.
You can say goodbye to long waiting times. If you utilized the NHS for a procedure, you probably already know that waiting for your turn can take as long as 18 weeks. With private health insurance, you can proceed with your necessary procedure much sooner than you would if you use the NHS. 
You can choose your hospital, treatment, and doctor accordingly. Private insurance means you can visit any affiliated doctor for a check-up, obtain discounted prices for private hospital rooms, and even secure your treatments or medicines through the insurance if your insurance covers it.
You can purchase medicines not covered by the NHS through private health insurance. This works in your favour if you have certain conditions and injuries that aren't well covered by the NHS.
Downsides of Obtaining Private Health Insurance in the UK
The big downside of private health insurance in the UK is the high cost which rises as you age. Common frustrations with private health care include being denied treatment due to your insurance level limited assistance for chronic conditions and complexity in deciding which policy is best for you.
Your benefits depend on your insurance level. Private insurance features different levels, and you can choose which one to avail of depending on your budget and preferences. So, if you opt for lower-tier insurance yet end up needing a more expensive treatment, you may need to add more money in cash. 
Most private health insurance only covers acute conditions. They generally cover spontaneous and immediate illnesses but not chronic conditions. Likewise, you can't obtain benefits or support for pre-existing diseases, transplants, birthing-related things, and cancer.
They exclude pregnancy and emergencies. Insurance companies classify pregnancy as planned or a choice, so they don't typically cover it unless you obtain maternal-specific insurance. Meanwhile, emergencies are rarely part of an insurance policy's plan in the UK.
You may find it challenging to figure out which insurance policy is best for you. With so many options available, you may find it challenging to pick a policy that suits your lifestyle. 
Private health insurance is expensive. Possessing a guarantee that you can turn to your personal insurance for support when you develop an acute illness comes with a hefty price tag. This is often paid monthly, quarterly, or annually.
It also becomes more expensive to keep as you age. Of course, as you grow older, you become more susceptible to more diseases. Hence, private health insurance companies charge higher as you age.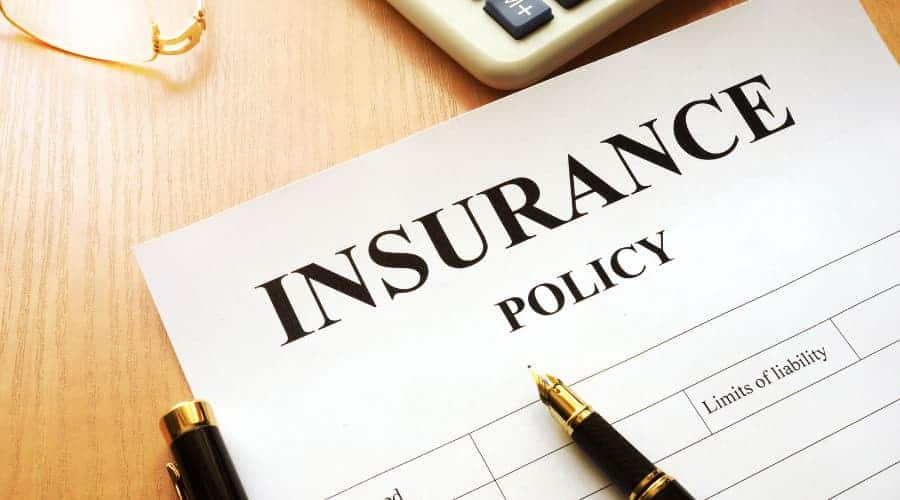 National Health Service vs. Private Health Insurance: What's the Difference?
NHS is available to all UK residents. It's a free and publicly-funded healthcare system that supports citizens in obtaining necessary medical aid. Meanwhile, private health insurances are health coverage services offered by private entities, where people availing of the service must pay premiums. 
If you're wondering how the NHS compares to private health insurance, consider the below five big differences between NHS and private health insurance.
Waiting Times
When you utilize the NHS for treatment or operation, you may need to wait for as long as 18 weeks. This is because the NHS is public and has limited personnel, such as doctors, nurses, and hospitals working with this program. This is especially true when you need a non-urgent surgery like a knee replacement. Of course, requiring urgent treatment or surgery exempts you from queueing.
Meanwhile, you may only need to wait as long as seven days or even shorter when you use your private insurance. Private entities have plenty of affiliate doctors, nurses, and hospitals, which can almost immediately cater to your medical needs. Hence, you can proceed with your non-urgent surgery or treatment as soon as possible without waiting for weeks.
Coverage
NHS covers a wide range of diseases and conditions, including pre-existing illnesses, chronic conditions, and medical emergencies. So, with the NHS, you can ask for support for vaccinations and immunizations, screenings, maternal care, physician services, inpatient and outpatient hospital services, mental health care, rehabilitation, some eye and dental care, and certain long-term health services.
The positive side of NHS is that it covers almost all illnesses and even provides you with assistive devices. However, the negative side of the NHS is its inability to offer you the latest equipment, medicines, and treatment.
Meanwhile, private healthcare insurance covers limited conditions and only under specific terms. Pre-existing, chronic, and emergency medical conditions are not typically part of private insurance. This includes giving birth or having cancer.
On the other hand, private insurance works great for people who need specialized treatments not covered by the NHS.
Cost
Of course, the most apparent advantage of the NHS here is that it's free. Private insurance, on the other hand, requires monthly, quarterly, or annual payment of premiums. So, you can expect to barely spend any money when utilizing NHS, except for when you need medicines excluded from their coverage.
Then again, you need to weigh in the importance of your treatment time: do you want immediate treatment, or are you willing to wait? The NHS is free, but you may need to pay in patience in some circumstances. If you can't bear to wait for your procedure, you may realize that the cost isn't as bothersome as the waiting time.
Treatment Depth
Some drugs are too expensive for the NHS to cover. Hence, you will need to pay for them. On the other hand, if your private insurance covers those drugs, you will be spared the cash expense. However, note that it entirely depends on your insurance plan and level. 
There are times when private insurance offers better benefits and treatment options, but there are also other instances where the NHS had better treatment procedures and services. So, you are generally the only person who can decide if the NHS or private health insurance offered better treatment depth.
Hospitalization Options
You can pick any hospital and room you desire when you utilize private insurance as long as it's within your policy's range. However, you may find yourself stuck in a mixed ward in a hospital you may not like if you use the NHS since it's a free-for-all service.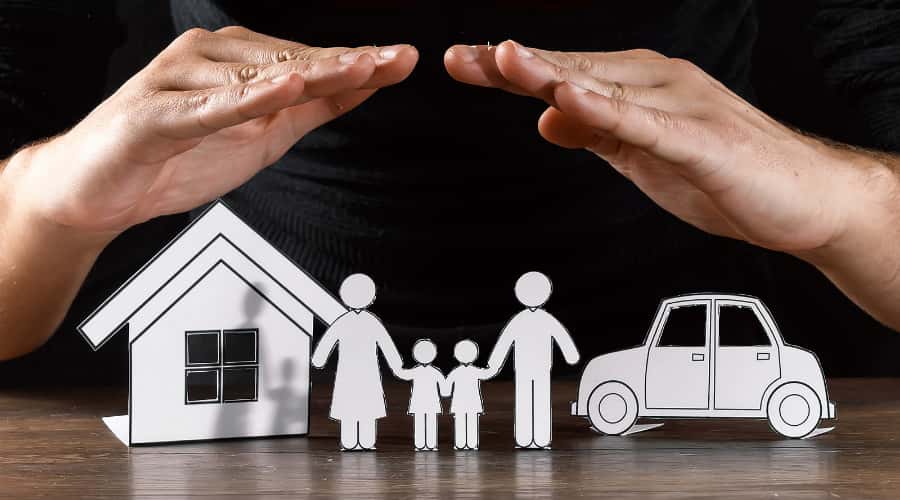 Should You Obtain Private Health Insurance?
You now know the pros and cons of private health insurance and how it compares to the National Health Service. Hence, you can refer to this knowledge to decide if private health insurance is worth it to you or not. 
It's best to obtain private insurance if you dislike long waiting times to receive your treatments, don't prefer to stay in public hospitals, and need medical coverage that the NHS doesn't provide. However, if you're alright with waiting and don't mind staying in public hospitals, you don't need private health insurance.
What is the average cost of private health insurance in the UK for a family?
A family in the UK could expect to get basic private health insurance for between £75 and £150 per month depending on the size of the family, the level of cover purchased and the age of the parents. Health insurance costs will increase with more children and the higher the age of the parents.
For more on expected costs for family private health insurance plans, check out this article.
What is the best private health insurance for seniors in the UK?
Aviva, Bupa and Vitality are all good choices for private health insurance for seniors in the UK with insurance plans gradually improving for the elderly in the UK. Whilst not crucial, private health care is good to have for seniors due to a greater choice of treatment options and medications.
Unfortunately, private healthcare insurance is more expensive for the elderly due to the increased risk of illness or injury.
Generally speaking, how much senior citizens in the UK will end up paying for private health insurance will be influenced by their personal medical situation, lifestyle, genes and age.
Similarly, the more extensive the insurance plan purchased, the greater the expected cost.
How Does Private Health Insurance Tie In To My Personal Finance?
For those looking to minimise their day-to-day expenses in order to save and invest more of their money, private health insurance may be something that can be decided against in order for people to meet their personal finance goals.
With that being said, your health (both physical and mental) should be a priority. So if you are looking for the best available treatment and can afford private health insurance, this may be the superior choice.
It's also worth noting that many employers around the UK offer employment benefits surrounding healthcare such as dental, serious accident or illness and more for both you and an elected person (typically a spouse or child).
Before purchasing private insurance, it is a good idea to check you are not already covered by your employer or if your employer offers similar insurance for a lower cost.
Final Thoughts
Private health insurance in the UK is worth it if you need specialized treatments, dislike the NHS's waiting times, and prefer to pick your hospitalization options. However, note that private insurance may offer limited benefits and under specific terms. Meanwhile, the NHS itself is already a comprehensive and broad healthcare service which for the most part will provide high levels of care.
For those concerned with the financial aspect of private health insurance, most will probably be fine avoiding private insurance and sticking with the NHS unless they have specific medical circumstances which dictate otherwise.
Those researching insurance should consider the healthcare benefits available by both their own or their spouse's employer. This could work out cheaper and/or offer a superior healthcare plan.
---
As always, please remember I am an Accountant, but not your Accountant. In this post (and all of my others) I share information and oftentimes give anecdotes about what has worked well for me. However, I do not know your personal financial situation and so do not offer individual financial advice. If you are unsure of a particular financial subject, please hire a qualified financial advisor to guide you.
This article has been written by Luke Girling, ACA – a qualified Accountant and personal finance enthusiast in the UK. Please visit my 'About' page for more information. To verify my ACA credentials – please search for my name at the ICAEW member finder. To get in touch with questions or ideas for future posts, please comment below or contact me here.