People who have been living with a long-term partner must have been finding it complicated to share expenses. It indeed is risky for millennial couples to merge finances and then keep track of them.  
A joint credit card can bring financial accountability and transparency to a couple's lives. It will allow them to trust each other and understand their money-related spending habits. Thus, both account holders will have equal legal access to the financial assets.
So, if you are interested in learning more about the implications of future joint account openings, then this blog is for you. We have covered everything you need to know about joint credit scores and accounts before marriage.  
Should You Get a Joint Credit Card Before Marriage?  
Combining all your income with your loved one in a single pot can be both risky and helpful. Trusting your significant other when it comes to financial matters and decisions is hard. Living under one roof, it can be a good idea for partners to record combined purchases on a single statement. However, before you apply for a joint account, you must have detailed and open conversations about your financial responsibilities and goals with your partner. This will save you from any financial duress in the future.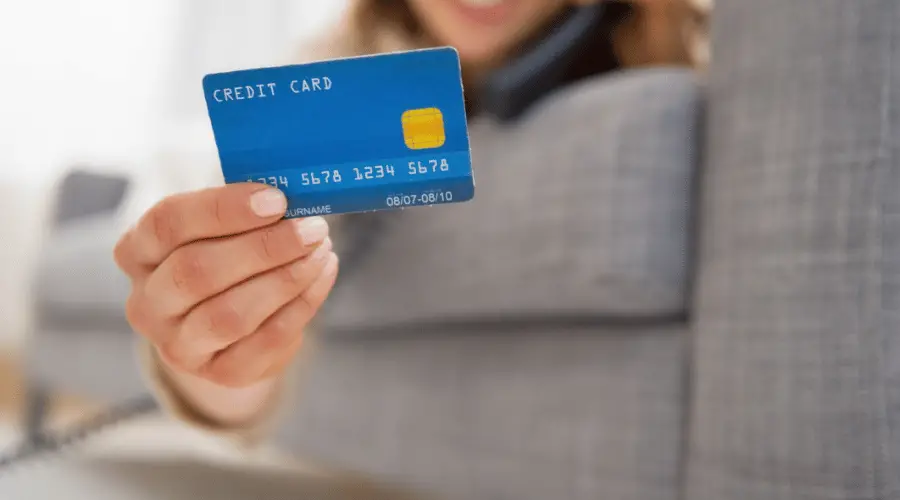 Advantages of a joint credit card before marriage  
A joint credit card is a huge financial commitment that you make with your future spouse. Both account holders will equally share the monetary responsibilities, credit benefits, and rewards. Hence, blending your financial lives can make you trust your significant other more than ever. Not just this, there are many other pros of applying for a joint credit card before marriage. Some of them are:   
Easier Financial Management of Household Expenses   
A joint credit card can help in budgeting and sharing household utility bills. Some of them are electricity, water, internet bills, house rent, car insurance, food, groceries, etc. Since all bills will be paid from a single account hence, it does not overburden one person with financial responsibilities. Thus, combining all your income with your future spouse in a single pot can save you lots of money. This way, both parties living under one roof will spend money more responsibly.   
Quicker Way to Earn Rewards and Credit Points   
Joint ownership of financial assets with your loved one means two people will use the credit card account. Hence, if both parties have responsible spending habits, the rate of earning credit rewards and points will double. Both account holders will receive more air travel miles, discounts, gift cards, cash back on purchases, and free shopping rewards. Thus, you can get a sign-up bonus if your partner has good spending habits. You'll be able to enjoy frequent travel trips by quickly earning points on a joint credit card.  
Boosts Your Partner's Low Credit Card Score  
Your future spouse can become an authorised user in a joint credit card account to improve their credit score. It will be helpful for them because you have a long, positive, on-time payment history and low debt records. Your loved one's credit limit will increase in a joint credit card system. This entails their credit utilisation ratio will decrease. Thus, it will improve their overall credit card score.  
Disadvantages of a joint credit card before marriage?  
Sharing a credit card with your partner may make it easier for you to divide expenses. However, if your significant other's money values do not align with yours, a joint credit card can have more drawbacks than benefits. Some of the cons are:   
Partner's Bad Money Spending Habits: Increment in Debt Payments   
Some people have the habit of making impulse purchases. It involves spending excessive money on high-end cosmetic products, luxurious accessories, shopping from expensive clothing brands, etc. Most of you might have a partner who believes in enjoying their life to the fullest. 
On the other hand, you like to save money and keep track of your spending. Hence, a difference in the psychology of spending habits can create problems for you with a joint credit card. You'll end up paying unwanted debts if your loved one gets you in financial trouble due to bad spending habits.   
Future Partner's Poor Credit History Affects Joint Credit Report   
If you are not sharing an account, your future spouse's bad credit card history will not affect you. However, if you plan to apply for a joint account opening and want to combine your money, then it will be problematic.    
Partner's low credit score will affect your joint application for household loans and mortgages. You will have to pay higher interest on the money you borrow from banks to make up for default risk. In other words, you'll suffer from a high debt-to-income ratio. So, before marriage, ask your partner to improve their credit score and think twice before applying for a joint credit card.    
Credit Card Disagreements Causes Relationship Strains   
Financial mismanagement in a joint credit card system can create a lot of frustration. Before marrying someone, you must have an understanding of how your partner managed money in their past relationships.    
If they have been responsible for handling their personal finances, then and only then, think about applying for a joint credit card. Otherwise, you'll have major arguments, fights, conflicts, and money-related stress after marriage.  
What is the impact of a joint credit card on your credit score?  
A joint credit card can positively and negatively impact your credit score. It is true that a good credit score is one of the financial milestones of everyone's life. However, attaining it requires many smart money management skills and habits.  
Matt Schulz, the lending tree's chief credit analyst says that people with zero credit history can benefit the most from joint accounts. He explains that when young ones share accounts with people with positive financial records, it will lay a good foundation for their credit history.  
Moreover, if your partner misses payments or overuses the card limit in a joint credit card, it will badly affect your credit score. Thus, there should be less negative payment history to maintain a good joint credit score status. In this way, a joint credit account can help you unlock attractive rewards and benefits.  
Thus, an account holder with a lower score and poor credit history can gain access to more favourable terms. For example, borrowing money becomes easier, which would not have been possible on their individual score. On the other hand, if both parties have a high credit score, it becomes easier to be accepted for credit in the future. Therefore, keeping a joint account in good and healthy standing will positively affect the credit score.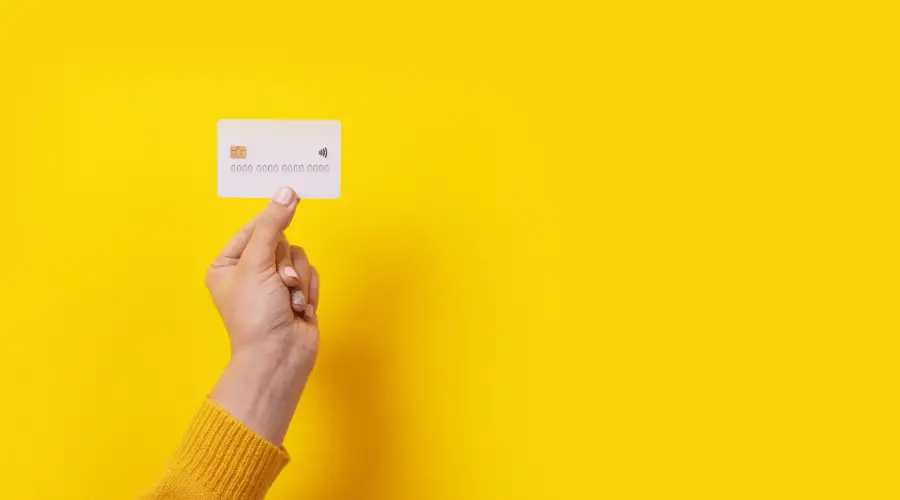 Does a joint credit card build credit for both people?  
Yes, a joint credit card can build credit if both account holders take serious responsibility for making on-time payments. They should keep track of their credit card spending and clear all of their outstanding debts before the due date to help maintain a positive credit history.   
This way, your significant other can enjoy higher credit limits and better reward programs. Keeping your account-holding partner on the same page in their monetary spending habits can help you better share your credit card expenses. You must have a blunt and transparent discussion about meeting the financial expectation and goals to build good credit scores. Hence, it will ensure that you are spending and repaying money according to a plan.   
For more on budgeting, click on the following link to read my recent article:
How to apply for a joint credit card?  
Following is the process for how to apply for a joint credit card:  
Firstly, you must open your account with your official name and credentials. You should submit your personal details like date of birth, source of income, current residential address, contact number, etc., The bank will approve your account opening process in a few days. Once completed, you should sign the application to add another account holder as the authorised user. This will give the other party equal access to conduct a credit check. It will make both parties liable to pay debts and purchase payments. In this way, a fully shared account will open.  
Best banks to get a joint credit card in the UK
There are multiple banks offering joint credit card facilities. Some of the popular ones are:  
Barclays  
Barclays, a British consumer bank, understands that the hottest topic of argument in a relationship is the management of finances. Hence, it offers all UK residents with good salaries to apply for joint accounts.  
Lloyds Bank  
Lloyds offers the facility of a credit card to people of age 18 and over. It allows you to pay joint bills and track your spending. Thus, at Lloyds, both account holders can use joint account benefits without the approval of the other.  
HSBC  
HSBC UK is another trusted and famous platform for applying for a joint credit card. Before finalising your joint account opening application, it enables you to check your credit score from Experian, Equifax, and TransUnion without any impact on it.  
Key Takeaways 
All in all, one must admit that money and finances are common sources of stress and conflicts in relationships. Hence, people living together and wanting to get married must have an understanding of each other's financial track record before getting a joint credit card. It's important to have open and transparent money management-related conversations before combining your finances. Thus, it will reduce the odds of you running into financial troubles in your future marital life.   
---
As always, please remember I am an Accountant, but not your Accountant. In this post (and all of my others) I share information and oftentimes give anecdotes about what has worked well for me. However, I do not know your personal financial situation and so do not offer individual financial advice. If you are unsure of a particular financial subject, please hire a qualified financial advisor to guide you.
This article has been written by Luke Girling, ACA – a qualified Accountant and personal finance enthusiast in the UK. Please visit my 'About' page for more information. To verify my ACA credentials – please search for my name at the ICAEW member finder. To get in touch with questions or ideas for future posts, please comment below or contact me here.