In today's post, I've managed to secure some of the time of Topia founder and CEO; Logan Leckie who I have interviewed to find out what the new Topia app is all about and what it can offer potential users.
The Topia app is the UK's long-awaited answer to popular US personal finance tracking apps. The feature-packed app will allow users to track their net worth, work out how far from financial independence they are and see how many days of freedom they have earned based on their current net worth.
On a personal note, I've been waiting for a UK focused app like this for a number of years to replace the Excel schedules I use to track my net worth and financial independence goals and from what I've seen so far, I believe it can do this for many others in the financial independence, retire early (FIRE) community.
So let's get into the interview – Logan's responses are in italics and everything else is written by me.
---

What the Topia app does and who it's for
Luke (TheProgressionPlaybook):
Can you give me and the readers of this site a quick elevator-style pitch about what exactly the app does and who it's designed for?
Logan Leckie (Topia):
Topia is the first ever FIRE app. Topia's fundamental purpose is to revolutionise how individuals track and monitor their progress to financial independence (FI).
Previously, if you were trying to reach FI you would need several Excel spreadsheets to track and monitor your progress. You would also need to regularly update your spreadsheet with your financial data to ensure it was accurate and up to date.
Overall, the process was pretty arduous, time-consuming and involved relatively complex calculations. Topia completely automates and streamlines this process. After downloading the app, within minutes you can see what your FI number is, how long it will take you to get there and find out how to reach FI quicker.
---
Just for the benefit of the readers, when Logan refers to your 'FI number' here, he is referring to the calculations underpinning the 4% rule which I wrote about in my post on 'The remarkable 4% rule'
This rule basically states that to become financially independent, you need to save up and invest 25 times your annual expenses. For example, if you currently live off of £3,000 per month, you would have £36,000 annual expenses and your FI number would be £900,000.
At this point, the 4% rule tells us you could withdraw the £36,000 living expenses each year without decreasing your portfolio value which would increase due to capital appreciation and dividends by this much, on average, each year.
A background on Topia CEO and Founder, Logan Leckie
Luke (TheProgressionPlaybook):
As Founder of the Company, can you give us a little insight into your background and what your motivations were for creating this app?
Logan Leckie (Topia):
My background is a combination of business and finance. I studied business at university, I then went on to work at an early stage start-up. I then had a stint at an investment bank as an analyst.
The minute I heard about the FI movement I was completely mesmerised by it. My brain has always been wired in a certain business way, being that I'm always quick to spot inefficiencies and start brainstorming solutions. This combined with a massive passion for FI led me to found Topia. I genuinely believe FI can completely change people's lives, it frees up our most precious asset – time. Allowing us to spend our time doing what makes up happy.
What the financial independence movement means to Topia
Luke (TheProgressionPlaybook):
What first got you interested in personal finance and specifically financial independence as a concept?
Logan Leckie (Topia):
While I was working at a bank, I was putting in some pretty crazy hours. As a result I barely had any free time to do things I was passionate about or that I wanted to do.
I started contemplating whether I wanted to be sat behind my desk (or a similar looking desk) for the next 35/40 years, sacrificing my time for money. I started asking questions like, why am I doing this? Who decided I should retire at 67? Is there more to life than working 9-5, 5 days a week until I reach 67?
These big questions led me to discover the financial independence movement. The minute I read a couple of Mr. Money Mustache articles I was hooked. Everything about FI made sense to me, some small changes to my lifestyle now could give me the complete freedom to choose how I spend my time in the future? I was IN.
---
The questions that Logan mentions here will be very familiar to many of us interested in financial independence and Logan's answer once again reminded me of just how odd it is that the accepted status quo is trading a significant proportion of your life to pay your bills, often in a job you're not passionate about or in many cases you outright dislike.
For those of you who haven't heard of Mr Money Mustache, check his work out here. Much like Logan, when I was first getting interested in this, I worked through all 500+ blog posts on his site over about a 3 month period which completely changed my perspective on a number of different topics.
Getting into the details of the Topia app
Luke (TheProgressionPlaybook):
In what ways can Topia help users with their financial independence goals & can you talk us through the current features of the app?
Logan Leckie (Topia):
Fed up of Excel spreadsheets? Not 100% confident in how to work out how much money you need to achieve FI? Worried about how a major life event like having kids, getting married or buying a house might affect your journey to FI? Do you want an easy, user-friendly and effortless way to monitor your progress to FI? Topia is your answer.
Firstly, Topia saves you time. After a quick onboarding process, Topia will automatically calculate your FI number, net worth and savings rate producing a personalised FI roadmap for you.
This is all calculated via open banking, meaning you do not have to spend hours inputting all your financial data. Once this has been calculated you can monitor and view your progress towards FI through several graphs and illustrations.
There are 3 core lenses you can track your FI journey through:
Time – you can see exactly how many years until you reach FI.
Days – you can see how many days of freedom you have (1 day of freedom = you're net worth is large enough to sustain you working one day less a week for the rest of your life).
Net worth – see the exact value of your net worth.
Secondly, Topia allows you to 'tinker' with your numbers. Users can create 'scenarios' and see what impact this has on how quickly they reach FI.
For example, what if your salary increased by 20%, how much quicker would you get to FI? What if your expenditure decreased by £100 a month? What if you bought a house for £400k? Kids?! You can input all these 'events' into the Tinker feature and it will tell you what sort of effect this will have on your FI journey.
Thirdly, we automatically track your savings rate and allow you to compare it month on month.
Finally, we provide tailored daily educational articles to help build your knowledge and understanding of FI.
---
A few months back, I noticed Logan posting within a popular personal finance page on Facebook asking for volunteers to discuss what they'd like to see in a FIRE (financial independence, retire early) app.
Over time, this has evolved and I'm now part of the Topia community which allows me to join video calls with case studies of people who have accomplished our shared goal and become financially independent or retired early.
The most recent perk of initially offering up a few opinions is I got a sneak peek at the first version of the Topia app. This means I can confidently say that the time, days and net worth features Logan described above are not only incredibly helpful and visually appealing but are also highly intuitive to use.
I haven't yet had a chance to play around with the 'Tinker' or 'open banking' features described above but if they are implemented as Logan described, this will save me significant time inputting my financial data and modelling life events into my current Excel set-up.
The story behind the name of Topia
Luke (TheProgressionPlaybook):
So what's the story behind the Topia name?
Logan Leckie (Topia):
After weeks of brainstorming names, I stumbled across Topia. Topia is a play on U-Topia. U-topia is a magical place where everything is perfect. Although life is never perfect, I am a firm believer that financial freedom gets you a lot closer to U-topia. Once you are financially free you are free to spend your time doing what you want when you want. That sounds pretty perfect to me.
My dream and vision for Topia is to make FI accessible for everyone. I want Topia to help revolutionise the FI movement from a small (but growing) niche into a powerful movement which is accessible to all and everyone.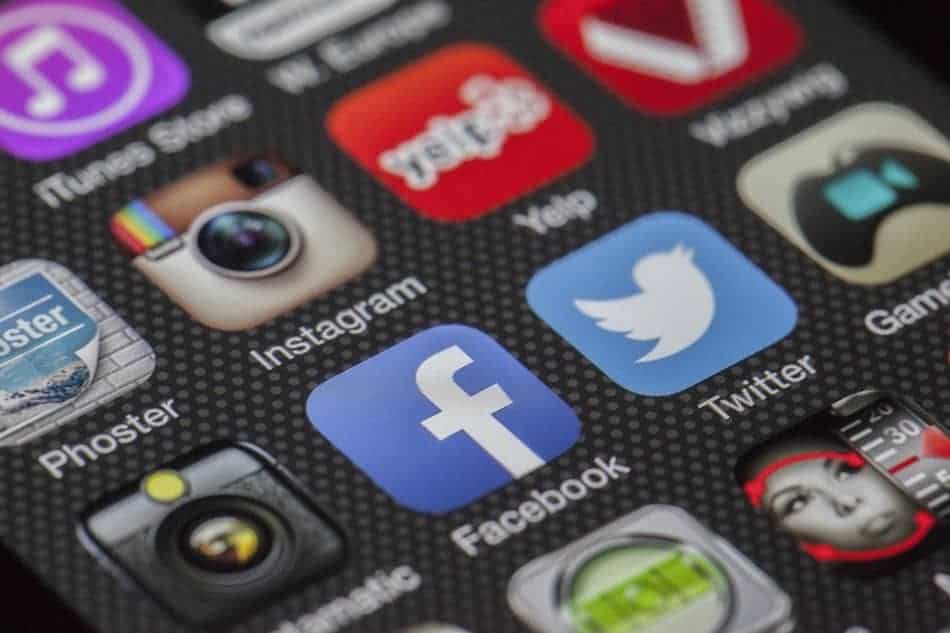 How and when can users download Topia?
Luke (TheProgressionPlaybook):
When will Topia be available to download and where should users head to find it?
Logan Leckie (Topia):
We are exclusively launching Topia for 200 early adopters in October. Then in 2021, we will officially launch to the public. If you want to be one of the first 200 users on Topia next month, you'll need to jump onto the waiting list at www.topia.life
If not, you will be able to download Topia in 2021.
Conclusion
So there you have it, an interview with Topia's CEO and Founder, Logan Leckie.
Whilst the final app is still a few months away, from what I have seen and heard from the Topia team so far, I am excited about this app and have been on the lookout for a UK version of the popular US equivalents.
What I'm most excited about is the role this app could play in making the FI movement more accessible and popular within the UK as I completely share Logan's view that becoming financially free is one of the pillars of a happy life.
If you have any questions for Logan, add a comment below and I'll do my best to get you a response!
As always, please remember I am an Accountant, but not your Accountant. In this post (and all of my others) I share information and oftentimes give anecdotes about what has worked well for me. However, I do not know your personal financial situation and so do not offer individual financial advice. If you are unsure of a particular financial subject, please hire a qualified financial advisor to guide you.
This article has been written by Luke Girling, ACA – a qualified Accountant and personal finance enthusiast in the UK. Please visit my 'About' page for more information. To verify my ACA credentials – please search for my name at the ICAEW member finder. To get in touch with questions or ideas for future posts, please comment below or contact me here.
---