One of the most powerful tools to drive employee satisfaction is their salary. When a woman negates the traditional gender norms and steps into the corporate world, she expects a salary that secures her future without any gender disparity.
According to Statista, the average annual salary of full-time female workers in the United Kingdom is £29,684. Full-time and part-time female workers in the country earn £15.47 and £11.27 per hour, respectively. 
Here we will discuss the average salary of female employees and how much they should be earning. Moreover, we will see how it compares with the average salary of their male counterparts.
What is the average salary for women in the UK?
In September 2022, the employment rate of women in the UK aged 16 to 64 was 72.1 percent. Men outnumber women in employment, but still, the women's employment rate has shown an impressive growth from 52.8 percent in the 1970s to 72.1 percent at present. However, women in the UK are often seen in low-tier jobs, such as administrative and secretarial. Consequently, the average salary of female workers in the UK is not admirable. 
Women's average hourly wage for full-time employment in the UK is £15.47, making £29,684 yearly. Part-time female workers have a mean hourly rate of £11.27. Moreover, women aged 40 to 49 earn 32,829 pounds, making it the highest-earning age group. However, women earn less than men in all age groups, especially in their 50s and 60s. In the UK, females tend to occupy part-time spaces to contribute to family care. Hence, they outlive men in part-time jobs.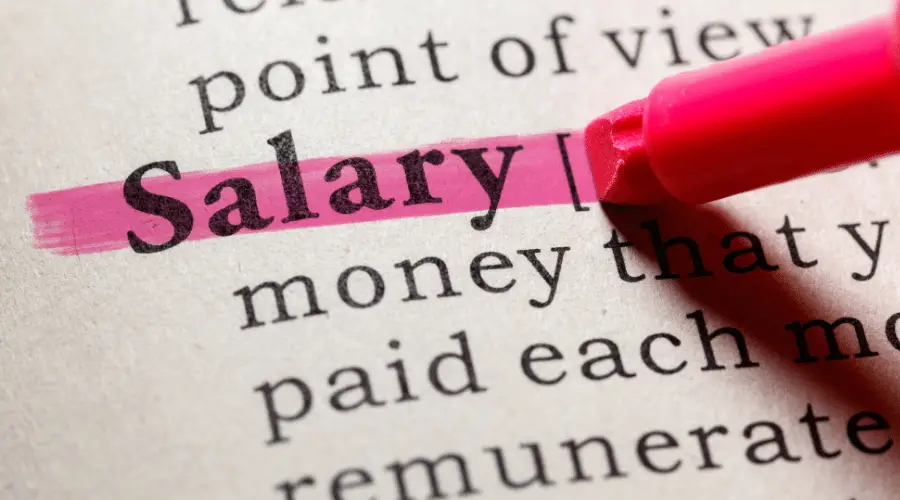 How does the average woman's salary compare to the average man's salary in the UK?
The difference in the salaries of men and women is widely seen in the UK. Women earn less than men despite having the same age and work. A high proportion of women tend to choose occupations that have less financial rewards, such as administration. Males, on the other hand, prioritise high-paying professions, such as communication and information technology. Moreover, women prefer part-time employment with less average hourly wage than full-time work.
Overall, male workers in the UK have a 14.9 percent higher average hourly salary than female workers. The difference between full-time and part-time work is 8.4 percent and -2.8 percent, respectively. Part-time female workers have a slightly higher edge than their male counterparts because many women in the UK are recruited for part-time work.
However, the gender pay difference in the country has been shrinking at a rapid pace in recent years. In 1997, the gap between both genders' salaries was 27.5 percent, which fell by 12.9 percent for all workers in 2022. This may be attributed to the UK government's legislation in 2017 that obligates organisations (more than 250 employees) to report their gender pay gap annually. Though, women in their 50s and 60s are still under hot water as they earn £7,274 less than the men in the same age group.
What is the average hourly rate for women in the UK?
Women most often find themselves stuck between ambition and carrying responsibility. That's why they end up with part-time work. The hourly wage of part-time workers is less than that of full-time workers, negatively influencing the gender pay gap.
In 2022, the average hourly salary of women in the United Kingdom is 15.47 pounds for full-time workers and 11.27 pounds for part-time female workers. The average hourly earnings of full-time female workers are less than their male counterparts, with a difference of 1.52 pounds per hour. 
If you're interested in working out your hourly rate to see how you compare, check out one of my most popular posts below:
What is the average salary for women in the US?
American women have a median weekly income of $916, which makes an annual estimate of $47,632. The gender pay gap is haunting women in the United States as well. According to the Bureau of Statistics, women's weekly earnings are 83.2 percent of their male counterparts, with a difference of 18.6 percent. However, this difference is subject to age, race, and ethnicity. Black women make 90 percent of weekly earnings than male employees in the US, white women 83.1 percent, Asian women 71.1 percent, and Hispanic women 86.1 percent.
The age group of 45 to 54 is marked with the highest mean income for female workers. Moreover, the gender pay gap widens with women's age and reaches its peak at the age of 65 and higher. The average salary of a working class differs from one state to another. This difference is attributed to the difference in cost of living, industry type, and tax rates.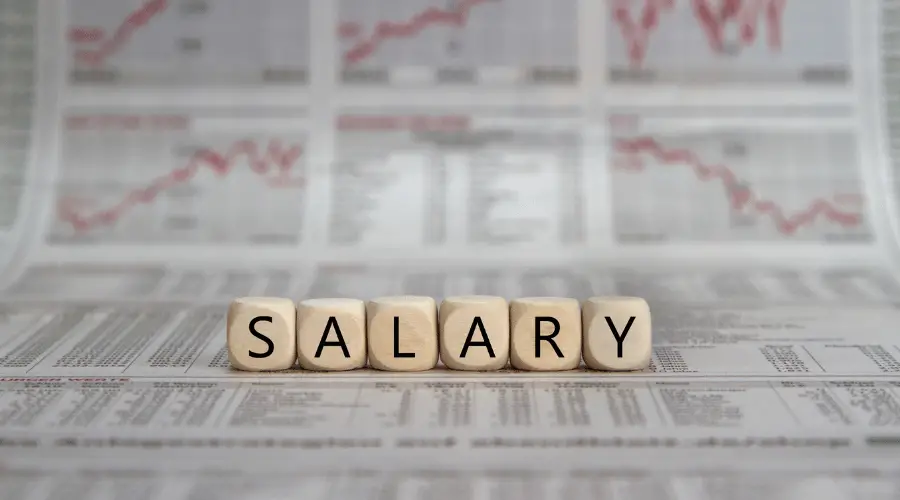 What salary should a woman be earning by age thirty?
According to an analysis by Payscale, women's salary peaks at age 39. After that, there are small hikes in the salary. The average annual salary of women in the UK in their 30s is 31,625 pounds, but it falls behind when they hit their 50s and 60s. Your pay arc depends on your career choices. For instance, a pharmacist may get the highest paying job straight after school, but there are slight chances of an increase in the paycheck later. Conversely, a lawyer may find his salary peak after hitting 40.
There is no one-size-fits-all when discussing the sufficient average salary for women in their 30s. However, women should have saved at least 1 time of their annual salary if they are to retire in their 60s. For instance, the average yearly income of the 25 to 34 years age group of women in the US is $46,072. So the woman in the UK should have $46,072 saved on her 30th birthday. This will help her enjoy the after-retirement life with financial independence.
What is the average age for women to retire in the UK?
In the UK, there is no forced retirement age. However, everyone encounters an age where they must say goodbye to their work life. The retirement choices of people in the UK depend on the size of their pension pot. This pot must be enough to support their life after retirement. Moreover, there is a set age limit that you must reach to access pension benefits. In the case of state pension, the age limit is 66 for both men and women. 
The average retirement age for women in the UK is 64 years, while it is 65.1 years for men. The state pension age of women has been considerably increased. Earlier, women could access this pension at the age of 60, but now this has increased to 66. Moreover, the state pension permissible age for women is expected to increase to 68 years in 2028. In the case of a workplace pension, women can claim the pension at the age of 55, as per the pension Freedom rule. Women can claim 25 percent of their personal pension at this age, either a lump sum or parts. 
Why do women retire earlier than men despite living longer?
The average life expectancy of a woman in the UK is 86 years, and for a man, it's 84 years. Apparently, women should take longer to retire so they can save a larger pot of pension. But interestingly, they retire earlier than men. For instance, women in the UK retire 13 months earlier than men. A woman, despite having a longer life expectancy and a short career due to caregiving and all, decides to retire earlier than men. This not only means lower lifetime earnings but also fewer monthly social security benefits. Therefore, women are more likely to live in poverty than men.
According to the research findings of Nicole Maestas, a professor at Harvard Medical School, women and men tend to retire at the same time. In most cases, women are married to men older than they are. When their older spouse reaches retirement age, women tend to retire. This mutual retirement decision leads to the early retirement of women. Moreover, women receive less salary in their 50s as compared to men. Therefore, if a family demands a retirement of any one of them, one with less salary is likely to opt for it.
What are the highest-paying careers for women in the UK?
The Equal Pay Act has been in place for over fifty years, but the gender pay gap still haunts women in the UK. A woman's career may not recover after taking maternity leave. The problem is a lack of flexibility among employers, as most senior roles demand full-time work. However, there are certain careers that are exceptionally potent to help women climb the corporate ladder. Marketing specialist is one of the roles in which women can thrive exponentially. If a woman goes for sales or marketing, she can earn up to 90,000 pounds annually. 
Marketing has embraced females in top positions. Moreover, this career has the flexibility of part-time and remote work as well. Medicine is another well-paying career for women in the UK. Top leading pharmaceutical industries, such as Pfizer R&D UK and GlaxoSmithKline Consumer Healthcare (UK), pay 8.9 and 7.2 percent more to female workers than men on an hourly basis. There are also various well-paying opportunities for women in broadcast journalism, head teaching, accountancy, writing, and public relations. 
---
As always, please remember I am an Accountant, but not your Accountant. In this post (and all of my others) I share information and oftentimes give anecdotes about what has worked well for me. However, I do not know your personal financial situation and so do not offer individual financial advice. If you are unsure of a particular financial subject, please hire a qualified financial advisor to guide you.
This article has been written by Luke Girling, ACA – a qualified Accountant and personal finance enthusiast in the UK. Please visit my 'About' page for more information. To verify my ACA credentials – please search for my name at the ICAEW member finder. To get in touch with questions or ideas for future posts, please comment below or contact me here.