The content on this website is created by me, Luke Girling. a qualified ACA Accountant in the UK and a personal finance enthusiast.
Achieving financial independence is a concept that is defined slightly differently by each person you ask – but for me, it is the moment when you can afford to live a high quality life style whilst having full, unencumbered choice over when, how and if you work.
To achieve such a thing, you have to first understand it and once you've achieved it, you need to be in a position to make the most of it.
With that being said, please see below for a summary of the key themes and sections of this website so that I can share what I know and what I will learn going forward, to help us both on our paths financial independence.
Financial Independence
I will help you understand the concept of financial independence, why I believe it should be at the top of each of our priority lists and take you through the steps required to achieve it.
Tech skills
If you fail to embrace and master technology in the modern world, you put yourself at a huge disadvantage in achieving your goals. On this website, i'll show you what you need to know.
Personal Finance
I will teach you the fundamental personal finance skills needed to achieve financial independence. This includes, but is not limited to, accounting, investing, tax and budgeting.
Life skills
If you're going to work hard to become financially independent, it makes sense to get yourself ready for when you are. I can show you how to improve your habits and build a healthy body and mind.
Career & Employment
Formal employment may not be the ultimate goal here – but it is the reality most of us find ourselves in. I will show you how to become a high performer in the workplace and monetize your skills.
Reviews
I will provide impartial reviews on investment platforms, books, tools, documentaries and more to guide you to the best resources for you to use in your quest to become financially independent.
Hi, I am Luke Girling, a London-based qualified Accountant who is acting as both the content creator and site administrator for 'The Progression Playbook'.
Link to my LinkedIn page.
This website is held by LSG Websites Limited, which can be found on the UK Company House Register here. 
Having read the above, you may find yourself interested but wondering what qualifies me to share this advice.
That's a fair question and here is my answer:
ACA qualified accountant
I am a professional Accountant with an ACA qualification awarded by the Institute of Chartered Accountants for England and Wales (ICAEW). I achieved this qualification under a training contract at a big 4 professional services firm. I now work for an investment management Company in the UK.
Feel free to look me up on the ICAEW Directory.
Working towards a CFA charter
I am in the process of working towards becoming a Chartered Financial Analyst. To date, I have passed Level 1 with a score in the top 10th percentile of all sitting candidates. 
Personal finance enthusiast
I have used countless resources to improve my understanding of personal finance including numerous books on financial independence, investing and wealth building. I am a regular reader and commentator on blogs within the Financial Independence, Retire Early (FIRE) community including having read every Mr Money Mustache post to date. 
Time & willingness
I have the time, patience and willingness to research, understand and share useful content and engage with the readers to achieve our shared goals of financial independence. I am confident in my ability to help readers through sharing what I already know and taking the time to research, learn and share what I don't.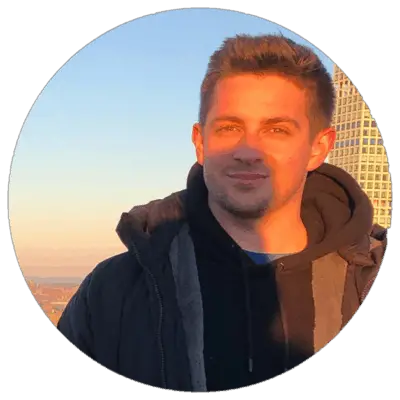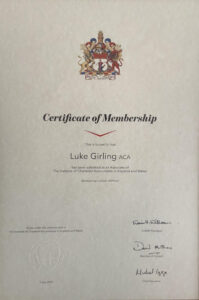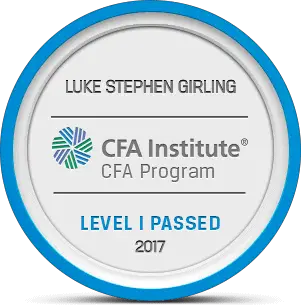 Hear more from The Progression Playbook
Please get in touch if you would like to request a topic to be written about, ask me a question or suggest a correction to an article.
I can be reached via email or the form shown on the Contact Us page or leave me comment below