One of the biggest financial decisions you'll make is whether to buy a home and get a mortgage with your partner. You may be wondering if there are any benefits to waiting until you are married to commit, or if you should go ahead and get a joint mortgage before marriage.
Mortgage lenders will assess a joint application in the same way, regardless of whether it is for a married or an unmarried couple. The main difference to consider is that married couples jointly own assets, whereas unmarried couples will need legal advice to protect their interest in the property.
In this post, we will look into how joint mortgages work alongside identifying the advantages and disadvantages of getting a joint mortgage before marriage.
Should you get a joint mortgage before marriage?
If you're considering getting a joint mortgage with your partner before you get married, there are a few things you should take into account. For one thing, a mortgage is a big financial commitment, and it's important to be sure that you're both on the same page in terms of your finances. You'll also need to decide how you'll handle the mortgage if you were to end the relationship – would one of you buy the other out, or would you sell the property? There's no right or wrong answer to this question, but it's something you should discuss before taking out a joint mortgage. 
Another thing to consider is whether you're both ready to make such a big financial commitment. A mortgage is a long-term investment, and if one of you isn't ready for that, it could cause problems down the road. Ultimately, whether or not you get a joint mortgage before marriage is up to you and your partner – be sure to weigh all of the pros and cons before making a decision.
To work out what joint mortgage you could get, try out this joint mortgage calculator.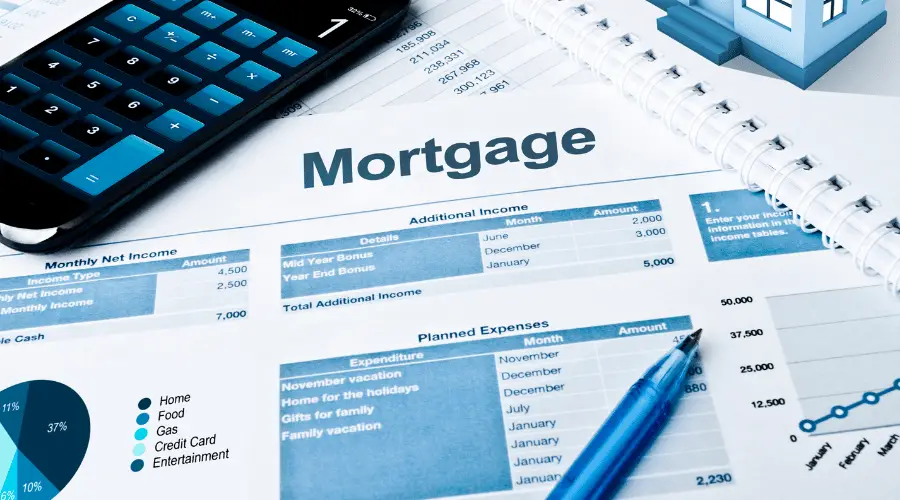 What is a joint mortgage? 
A joint mortgage is a loan that is taken out by two or more people. This type of mortgage is often used by couples who are buying a home together. It can also be used by business partners who are buying commercial property. Joint mortgages typically allow you to borrow a higher amount as there are two incomes being taken into account. However, it is important to remember that you will be jointly responsible for repaying the loan, even if you no longer live or work together. If one person defaults on the loan, the other person will still be liable for the debt. For this reason, it is important to choose your joint mortgage partners carefully.
Advantages of getting a joint mortgage before marriage
One advantage of getting a joint mortgage before marriage is that you can start creating your home together without waiting for a wedding, which can often take years to plan and cost a significant amount of money. By buying a home with your partner before marriage you can put any savings that you have into the purchase of the property. You will also be building equity sooner and not having to pay money on expensive rental payments. 
You will also be better placed to legally protect any money that you have put into the property so that you can take out your equity in the future should the relationship break up. Married couples will automatically divide any equity 50/50, whereas unmarried couples can have the division of equity protected in a deed of trust. This will be a benefit to you if you are the higher income earner or have put more savings into the property. 
It is worth noting that if you were to marry at a later point, your marriage will override any previous deed of trust or wills that you have made.
Disadvantages of getting a joint mortgage before marriage
When buying a property with a partner before marriage you will need to make sure that you protect each person's share in the property, as you are not automatically protected by marriage. 
You and your partner may have put different amounts of money into the property, and want to protect your equity in the future. It is worth considering taking out a shared ownership agreement or a declaration of trust to protect everyone's interests in the property. This will protect each person's investment in the property and make it clear what would happen if one person wanted to sell their share. 
If you get a mortgage with a partner before marriage, you may not automatically inherit your partner's share of the home if they were to die. To protect yourself and your home in this situation you would need to speak to a solicitor and create a will that reflects both of your wishes or make sure that you have a joint tenancy agreement. By contrast, all assets owned by married couples are considered jointly owned and the surviving partner would automatically inherit the home. 
By speaking to a solicitor and completing the relevant legal documents, you can protect yourself and your investment when buying a property with someone to who you are not married.
Should you marry before buying a house together?
There's no right or wrong answer to this question – it really depends on what you and your partner feel comfortable with. If you're planning on getting married anyway, then it might make financial sense to do it before buying a house together. That way, you can take advantage of any tax breaks or benefits that may be available to married couples.
If you are not 100% sure that you want to get married, then it would make most sense to get a joint mortgage before marriage and make sure that you both protect your financial assets. This way you can enjoy your new home together knowing that you have prepared for the worst-case scenario.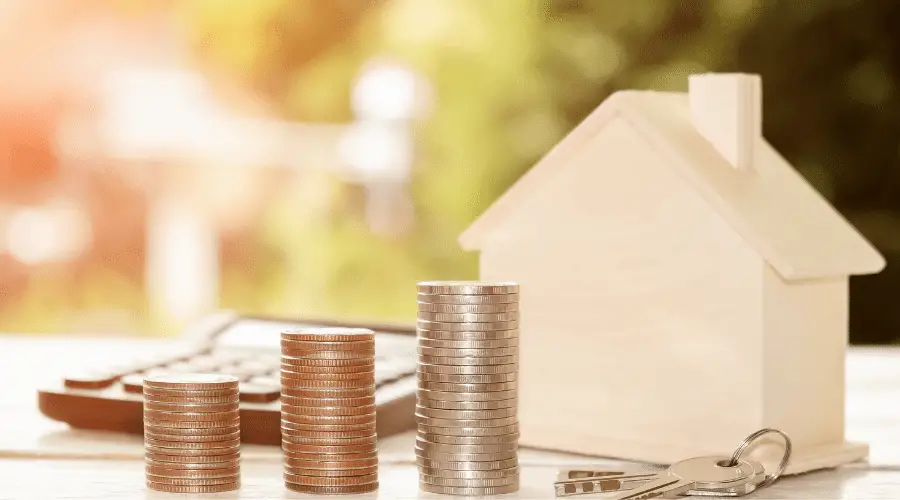 Is It possible to get a joint mortgage if not married?
It is possible to get a joint mortgage if you are not married, over recent years there has been a substantial increase in joint mortgage applications from cohabiting partners, family members, and friends. Your credit history and income are the most important factors in determining whether you will qualify for a joint mortgage. If both applicants have strong credit scores, you will have a better chance of being approved for a loan. Lenders will also consider your employment history, income, and debts. If both applicants have a strong financial history, you should have no problem qualifying for a joint mortgage. In some cases, lenders may require that one applicant has ownership stakes in the property. This protects the lender in case of default and ensures that there is always someone with an interest in the property who can make the payments. 
Are there any financial benefits to married couples when buying a home?
When you are married, you have more financial protection if you were to separate or one of you were to die. If you were to separate, any equity in your home would be divided equally. If one of you were to die, the surviving partner would inherit the entire property. 
There are also a few benefits that married couples can enjoy in terms of tax breaks and combining their capital gains allowances. It would be worth speaking to a financial advisor to understand how you could make use of these. 
What are my property rights when getting a joint mortgage before marriage? 
When getting a joint mortgage before marriage you have 2 main options of ownership, 'Joint Tenants' and 'Tenants in Common.' You must understand both so that you can choose the right option for you.
Joint Tenants
Joint tenants means that both owners own the whole of the property and have equal rights to the property. If one owner dies the property will pass to the remaining owner. You cannot give the property to anyone else in your will. This option will give you a level of protection similar to that of married couples.
Tenants in Common
Where a property is owned as tenants in common, this means that each owner has their distinct share of the property. Without a deed of trust or shared ownership agreement, it is assumed that each owner owns an equal share. Unlike joint tenants, each tenant in common has their own undivided interest in the property and can leave their interest to whoever they choose in their will. This means that if one tenant in common dies, their interest in the property will pass to their chosen beneficiary and will not automatically go to the other tenant.
For some potential homeowners, a shared ownership property may be something you are considering, if so, read my post on these schemes by clicking on the following link:
Can you be evicted from a shared ownership scheme property?
---
As always, please remember I am an Accountant, not your Accountant. In this post (and all of my others) I share information and often give anecdotes about what has worked well for me. However, I do not know your financial situation and I do not offer individual financial advice. If you are unsure of a particular financial subject, please hire a qualified financial advisor to guide you.
This article has been written by Luke Girling, ACA – a qualified Accountant and personal finance enthusiast in the UK. Please visit my 'About' page for more information. To verify my ACA credentials – please search for my name at the ICAEW member finder. Please comment below or contact me here to get in touch with questions or ideas for future posts.