A Big 4 audit graduate scheme is a common route for university graduates looking to move into a career in Accounting and Finance and earn a highly coveted qualification in the process. Turning back the clock to when I was applying for these positions, I can remember being interested in both the salary and travel details of working in Big 4 audit and couldn't seem to find this information anywhere online.
Joining a Big 4 audit graduate scheme in the UK can attract a location-dependent starting salary of around £30,000 per year growing to £50,000+ once officially qualified. Travel requirements are highly dependent on your client portfolio, but audit graduates can typically expect significant travel.
Details over salary and travel will be two of the big practical things future Big 4 (PWC, Deloitte, EY and KPMG) audit employees are interested in. Take a read of the below post which lays out all of these details based on my anecdotal experience having worked in Big 4 audit for four years and on the research I've done since I left the audit world.
Check out all of my recommendations on books, professional qualification resources and more here!
---
Big 4 audit salary and travel – the basics
For those of you looking for a quick answer to these questions – this section should tell you everything you need to know. If you want more details, have a scan through the remaining sections.
Starting with salary, the first thing to note is this is highly dependent on location. Due to the costs of living, a Big 4 auditor in London can expect to earn significantly more than an equivalent employee in Plymouth.
For the purposes of this article, the salary numbers I reference are what's typical in London, areas around London such as Watford, Reading, Milton Keynes and other large cities throughout the UK.
A brand new auditor in one of the Big 4 firms who is fresh out of university can expect to earn in the range of £28,000 – £32,000 in their first year.
Depending on individual and wider firm performance, this salary will increase gradually over years two and three. Most typically, I see salaries (accounting for the jumps due to inflation) of approximately:
Year 1: £29,500
Year 2: £34,000
Year 3: £40,000
Especially high or low performers can expect these to be flexed up or down accordingly but those numbers should serve as an accurate rough guide.
Similarly, the travel requirements for an audit graduate are not set in stone and are largely down to which clients you are assigned to and the location in which you're working.
Audit graduates can expect to spend most of their time out on client sites with the occasional week in their base office and this can lead to substantial travel if the client's offices are not easily accessible.
How much will a Big 4 audit graduate earn?
Whilst salaries vary slightly depending on which Big 4 audit firm you work for, the starting salary is typically aligned so each of these firms maintains a competitive advantage in attracting the best candidates.
As mentioned above, a starting salary of £28,000 – £32,000 is a reasonable expectation for the major cities of the UK. For areas with cheaper costs of living, this can drop substantially.
Across the spectrum of graduate job opportunities, this is fairly well paid and presumably in the top quartile for starting salaries for first-year graduates. It's important to note much higher salaries can be earnt in the financial services and banking industries if income is the primary motivation.
However, these career paths do tend to be more competitive and often involve a work-life balance substantially worse than what auditors can expect (more on that later).
In the second year of a Big 4 audit graduate scheme, an employee could expect a modest increase to their salary of around 10-15% presuming both individual and firm performance is at a reasonable level.
Between years 2 and 3, an auditor can expect a slightly larger jump (15-20% increase) as they begin to take on greater responsibilities within audits and start to lead small teams. All being well, a third-year auditor can commonly earn over £40,000+ per year now salaries have been increased following inflationary rises in the cost of living.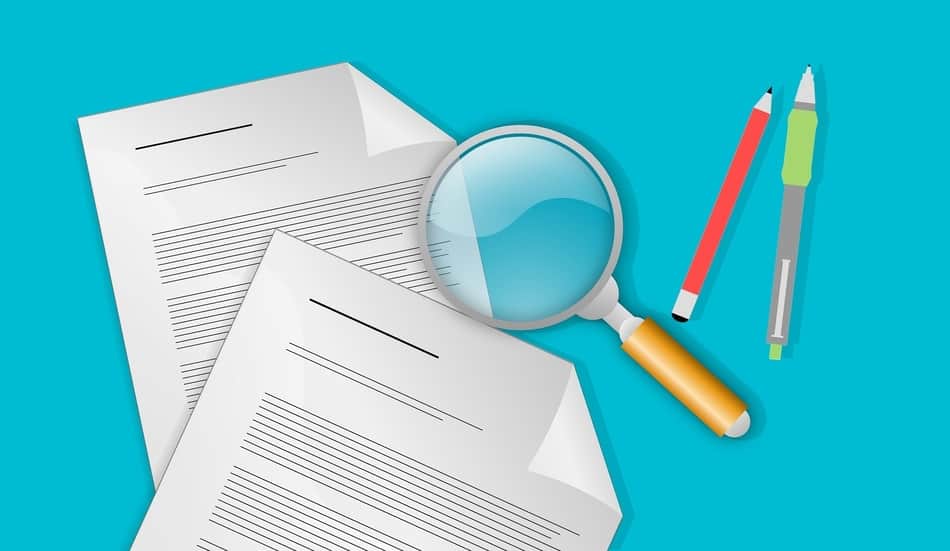 How will a Big 4 auditor's salary change over their audit career?
A typical audit career may look something like this:
Step 1) 3-year graduate scheme at the end of which, you will become a fully qualified Accountant.
Step 2) Once qualified, you will be promoted to an 'Assistant Manager' or 'In-charge' who is responsible for the day-to-day operations of an audit and typically runs a small team.
Step 3) Two or three years later, another promotion to 'Manager' will be on the cards. At this point, the audit role will pivot to a point where your time will be spent managing the big-picture audit details, reviewing junior auditors' work and helping tackle complex audit issues.
Step 4) A further year or two down the line, a promotion to 'Senior Manager' is possible which entails similar responsibilities to a 'Manager' only with larger, more complex clients and more responsibilities within the audit department itself.
Step 5) The final step is to 'Director' or 'Partner' whereby you would be the person overall responsible for the audit and be charged with signing the audit opinion within a set of Company accounts. Unlike Directors, who earn a salary, Partners can earn a 'profit-share' of the business which dramatically increases their income potential.
The good news about this vertical structure is that there is a clear progression both in terms of responsibilities and salary right up to the Director/ Partner level.
The bad news is it's very difficult to earn an exceptional income (>£80,000) per year quickly as this salary band tends to be reserved for Senior Managers and above.
| | | |
| --- | --- | --- |
| Position | Expected starting salary | Notes |
| Graduate -1st year | £28,000-£32,000 | |
| Graduate – 2nd year | £32,000-£40,000 | |
| Graduate – 3rd year | £40,000-£45,000 | |
| Assistant Manager | £45,000-£55,000 | Around £45k is highly typical post-qualification, this typically increases each year by 5% or so. |
| Manager | £55,000-£65,000 | Slightly variable depending on years of experience as an Assistant Manager. |
| Senior Manager | £65,000-£70,000 | Starts to become more variable based on performance and contribution. |
| Director / Partner | £80,000+ | Highly variable based on experience and contribution. Partner's in the profit share can expect to earn into the hundreds of thousands. |
Expected salary by level (this is an approximation and varies by performance, firm and location)
What are realistic future salary expectations for a Big 4 auditor?
We have covered the expected future salary of an audit graduate if they were to stay within Audit. But what about if they left Audit after the three-year graduate scheme was complete?
Whilst heavily dependent on the new role, a qualified Accountant could reasonably expect to earn £55,000+ on the first move out of practice. As a general rule of thumb, Accountants can typically earn more outside of Audit but the opportunities for linear progression are often less clear.
After this point, all bets are off. Some qualified Big 4 Audit graduates will go on to work a £50,000 low-stress finance job for the rest of their career whilst others have been known to go on to be CFOs and CEOs of major public Companies.
Whilst a Big 4 Accountancy qualification does buy a lower limit on your earning expectations (505,000 a year), there really is no upper limit and it becomes down to the individual to shape their career.
Whilst benchmarked against each other, there will be small variations in the salaries of each of the Big 4 members; PwC, KPMG, EY and Deloitte. For the specifies of what salary you can expect at each of these firms, have a read of my specific guides below:
PwC UK Audit – Career and Salary Progression
KPMG UK Audit – Career and Salary Progression
Deloitte UK Audit – Career and Salary Progression
EY UK Audit – Career and Salary Progression
How much does a Big 4 auditor have to travel?
The amount of travel is highly dependent on the location of your clients. You may get lucky and have a cushy 10-minute drive each morning or you may have an hour and a half slog down the motorway each way.
Audit departments will be practical as far as possible in not assigning you to an audit that is too difficult to get to but often the resource requirements will trump this practicality and an employee can face a few weeks of significant travel at a time.
The good thing about an audit is there is always a new client to move on to, so if you have difficult travel arrangements for a period of time, you will always know a change is round the corner.
An 'away job' is typically an audit on site which is more than two hours away from your home. Usually, this will mean you can stay in a local hotel for the duration of the audit and return home at weekends, all paid for by your employer.
During my time in audit, I spent roughly 6 weeks per year on 'away jobs' ranging from the exciting Amsterdam, Holland to the less exciting Norwich, UK.
The amount of time any individual can expect to be working away from home will depend on their appetite for it (you can put your name forward) and luck. If you're dead-set against it for any reason, the audit department will usually be accommodating to your needs.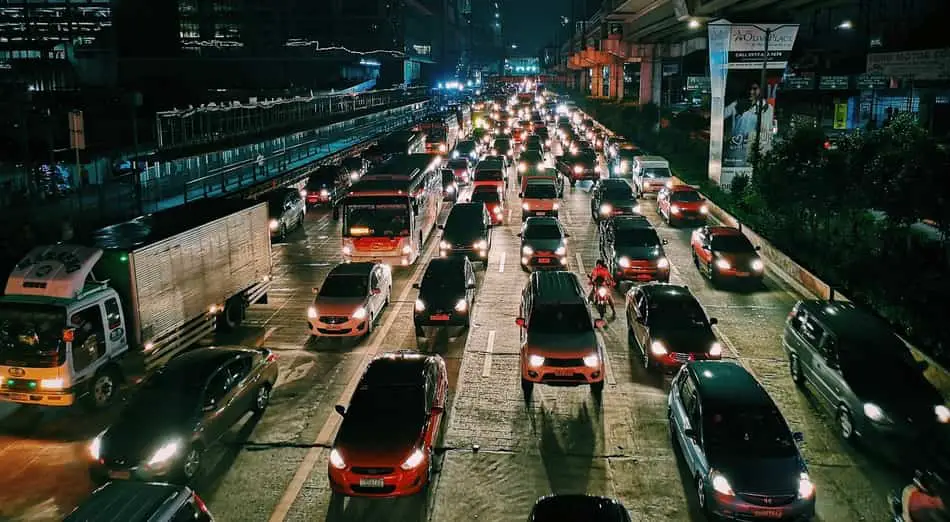 How much time will be spent on client sites whilst working in Big 4 audit?
Anecdotally, I would say I spent 80% of each year working from client sites (i.e. the client's head office) and the remaining 20% from the audit firm's office.
Whilst this has been impacted by COVID-19 and the current split is more like 100% working from home – in the future, I imagine auditors will continue to return to client sites simply based on how difficult it is to conduct an audit without face-to-face communication.
Working from client sites is again, luck of the draw. At times, I worked in an air-conditioned board room overlooking the Thames and at others, I sat in a windowless box-room in Slough. New auditors will quickly realise that who you're working with is more important than where you're working, the benefit of an enjoyable team can't be understated.
Other practical details of working in the Big 4 audit
Now salary and travel details have been covered in-depth, let me fill you in on a few other practicalities of working in the Big 4 audit.
Bonus – at the lower levels, the bonuses are pretty poor vs. other financial industries and around £1k per year for your first few years is probably a fair expectation. (Note: this may be less now due to Covid)
Pensions – due to the size of the Big 4 firms, the pension matches offered are fairly reasonable. Remember to take advantage of the best employer match you can, this is free money!
Equipment – you'll probably get given an iPhone and a high-quality laptop as well as consumables like a second portable screen, mouse, keyboard and laptop stand. These will all need to be returned when you leave but are quite nice to have.
Work-life balance – I personally found the long working hours of Big 4 auditors to be overstated on the whole. Whilst certain client periods of the year such as the January-March busy season can involve very long hours, it is down to the individual to have a backbone and not work ridiculous hours just for the sake of showing face. My advice: do an excellent job and nobody questions you if you leave at a reasonable time.
Conclusion
Overall – an auditor's salary and travel expectations within the Big 4 firms – PWC, Deloitte, EY and KPMG are very dependent on the location you work in and luck of the draw when it comes to client commitments.
For major cities, a Big 4 auditor can expect a starting salary of £30,000 which goes up to £50,000 on qualification at the end of the three-year period.
Auditors will spend most of their working life on client sites and can expect a couple of away jobs a year which is when the client site is more than 2 hours away from the auditor's home.
Overall, the audit has a good compensation-to-work ratio when the value of a professional qualification and the impact on an individual's future salary expectations are factored in.
As always, please remember I am an Accountant, but not your Accountant. In this post (and all of my others) I share information and oftentimes give anecdotes about what has worked well for me. However, I do not know your personal financial situation and so do not offer individual financial advice. If you are unsure of a particular financial subject, please hire a qualified financial advisor to guide you.
This article has been written by Luke Girling, ACA – a qualified Accountant and personal finance enthusiast in the UK. Please visit my 'About' page for more information. To verify my ACA credentials – please search for my name at the ICAEW member finder. To get in touch with questions or ideas for future posts, please comment below or contact me here.
---