If you're considering a career in law, the first step is to figure out if becoming a solicitor is right for you. There are many things to consider, such as whether you have the drive and dedication necessary to succeed in this competitive field alongside setting yourself up with the right qualifications to succeed. 
The Solicitors Qualifying Examination (SQE) is notoriously hard. The transition from the Legal Practice Course (LPC) route to this new, more specialised qualification is set to end by 2032. In November 2021, 1090 candidates took the first-ever SQE and received an overall pass rate of just 53%.
The SQE has been described as one of the most difficult professional exams in the world. So, how hard is it? What assessments are included? And what are the best ways to prepare yourself? 
In this blog, we are going to look in depth at the SQE to help you make an informed decision about undertaking this qualification.
How difficult is the Solicitors Qualifying Exam?
If you're thinking about becoming a solicitor, you're probably wondering how difficult the qualification exam is. Unfortunately, there's no easy answer to that question. The exam is challenging, and it's not uncommon for candidates to fail on their first attempt. However, that doesn't mean that it's impossible to pass. 
The key is to make sure that you're fully prepared and have given yourself plenty of time to cover the course material. Luckily, there are plenty of resources available to help you study, including books, online preparation courses, and practice tests. 
Under this new system, aspiring solicitors will first need to pass a centralised assessment, consisting of two parts. SQE1 focuses on legal academic knowledge, while SQE2 assesses practical legal skills. Once candidates have passed both parts of the assessment, they will be eligible to apply for a training contract with a law firm.
If you have your heart set on becoming a qualified professional but aren't convinced the law is the right path for you, click on the following link to read up on a number of accountancy qualifications – ACA, ACCA and CIMA – what's the difference?
What is the SQE1 Exam?
The Solicitors Qualifying Examination 1 (SQE1) consists of two examinations each containing 180 questions. It tests 'functioning legal knowledge' (FLK) through the single best answer, multiple-choice questions and assesses candidates on their knowledge of legal principles and ability to apply them to problems and scenarios. 
The first multiple-choice assessment covers business law and practice, dispute resolution, contract, tort, the legal system of England and Wales, constitutional and administrative law and EU law and legal services.
The second multiple choice assessment covers property practice, wills and the administration of estates, solicitors' accounts, land law, trusts, criminal law and practice. 
You must pass SQE1 before progressing to SQE2. 
What is the SQE2 Exam?
The Solicitors Qualifying Examination 2 (SQE2) is a single assessment for all candidates, consisting of 15 to 18 exercises, these exercises are also referred to as stations. This assessment will test candidates on their practical legal skills, such as giving advice and drafting legal documents. 
The SQE2 assessment is divided into two parts, although these are marked alongside each other to provide one final pass mark.
The first part consists of four legal skills assessments which will be marked by the assessor playing the role of the client. This assessment will be marked on skills only and candidates must show that they can apply their knowledge in real-life situations whilst considering the needs of the client. 
Part 2 consists of 12 written legal skills assessments covering the case and matter analysis, legal research, legal writing and legal drafting. These stations will be marked by a solicitor on both skills and the application of the law.
All candidates will need to complete at least two years of full-time (or equivalent) qualifying work experience (QWE). We will look deeper into what qualifies as QWE later on in this post.
Its likely candidates will take SQE2 near the end of their qualifying work experience (QWE). The governing body does not require the elements to be taken in a certain order, other than passing SQE1 before sitting SQE2. 
Throughout the assessments, candidates will be examined on ethics and professional conduct to check that they are capable of acting in accordance with the SRA standards and within their code of conduct. 
Although the main aim of the SQE is to improve access to the profession, it has been criticised by some for being excessively expensive and potentially exclusive. Only time will tell whether the SQE will be successful in achieving its objectives. The first fully qualified solicitors to graduate from the SQE are expected in early 2023.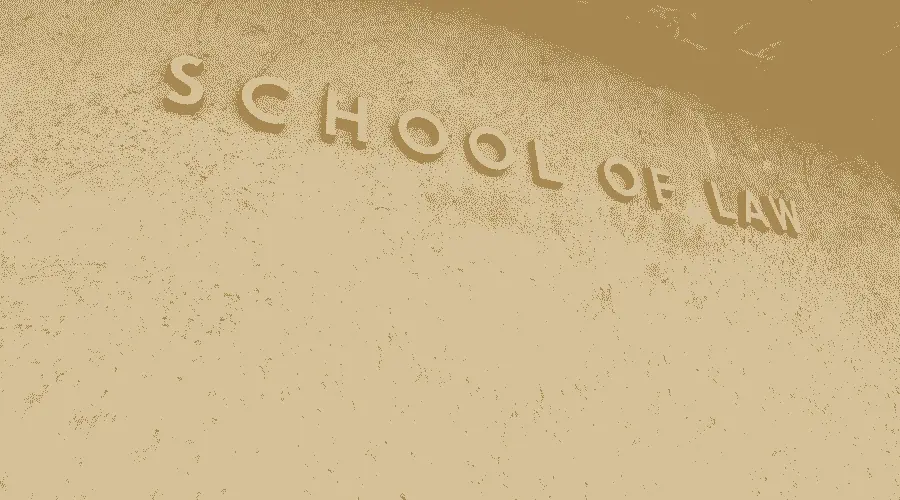 What does the SQE stand for?
The SQE qualification stands for the Solicitors Qualifying Examination. It is a relatively new way of qualifying as a solicitor in England and Wales, introduced by the Solicitors Regulation Authority (SRA) in August 2021.
How long will it take to pass the SQE and how long should I study?
The SRA suggests that candidates should expect to spend around 600 hours preparing for the SQE, including time spent on legal work experience. 
As a general guideline, it is suggested that studying for the SQE1 exam would entail a candidate studying for approximately 5-6 months. 
For the SQE2 exam, a candidate would most likely spend about 3-4 months studying if working on the qualification full-time. 
Although this seems like a large time commitment it is significantly less than the previous minimum requirement.
The amount of time required to complete studying for the SQE will differ greatly depending on the candidate's previous experience and knowledge of legal practices. 
On top of studying for the SQE, candidates are required to complete two years of Qualified Work Experience (QWE). The type of work which qualifies as QWE includes placements while studying, time spent as a paralegal, working in a law clinic or working for a two-year period within a single law firm.
All QWEs must be signed off by the legal employer. This person must be a solicitor and is usually also the candidate's compliance officer. 
Is the SQE easier than the LPC?
The SQE route to qualification is considered to be largely more cost-effective than the LPC and quicker to complete. Whilst both qualifications require 2 years of QWE, an SQE qualification allows you to start your work experience before passing the second part of the examination. This allows you to get your 2 years of work experience whilst still studying, making better use of your time.
However, due to the low pass rates that we have seen so far, it looks like the SQE is in fact more challenging than the LPC. This may be due to the increase in skills-based assessments in the SQE, requiring candidates to demonstrate an ability to practically apply their knowledge.
What qualifications do you need in order to study for the SQE?
Candidates are likely to benefit from having some prior legal knowledge although there are no minimum qualifications required to take SQE1.
Candidates must however have completed a qualifying law degree or equivalent before they can take SQE2. In addition, they must have completed the Legal Practice Course (LPC) or equivalent before being listed as a qualified solicitor.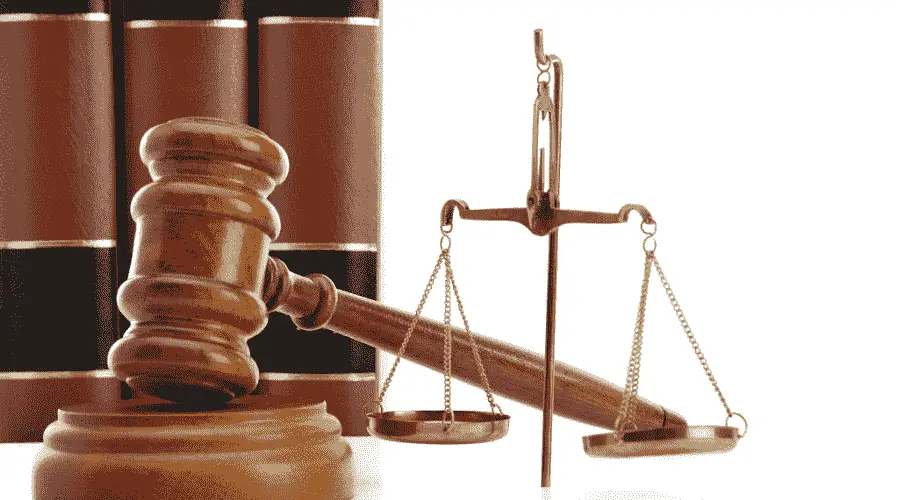 What job roles and salaries can the SQE qualification lead to?
Securing your first role as a solicitor is competitive and will take determination and patience in order to be successful in the path you choose. 
The first thing to decide is what area of law you want to specialise in as your career progresses. You may have already kept this decision in mind when completing your work experience. Areas of specialisation can include civil litigation, criminal justice, employment, family and children, human rights, immigration, property and social welfare and housing.
You also have the option to work in private practice, in-house for commercial or industrial organisations, in local or central government or in the court service.
Salaries for newly-qualified solicitors across the UK are in the region of £28,000 to £61,000.
The SQE is highly recognised amongst many professions due to the level of hard work and dedication that it takes to complete it, alongside the ethics and professionalism required. If you decided that a career in law was not right for you then your qualification would still be highly regarded amongst other industries. 
A salary in this range is clearly enough to save and invest a sizeable amount each month, for more on this click on the following link to read my post on A Guide To Successfully Investing In The S&P 500 For UK Citizens.
In conclusion
The Solicitors Qualification Examination (SQE) has been designed to assess whether someone has the skills and knowledge required to be a solicitor. As you can see from this blog the Solicitors Qualification Examination is not easy, however, this rigorous set of examinations ultimately results in highly qualified and professional graduates. 
Although the qualification process is challenging, it ensures that only those who are truly qualified become solicitors. This guarantees that clients receive high-quality legal representation from professionals who have met stringent standards.
---
As always, please remember I am an Accountant, but not your Accountant. In this post (and all of my others) I share information and oftentimes give anecdotes about what has worked well for me. However, I do not know your personal financial situation and so do not offer individual financial advice. If you are unsure of a particular financial subject, please hire a qualified financial advisor to guide you.
This article has been written by Luke Girling, ACA – a qualified Accountant and personal finance enthusiast in the UK. Please visit my 'About' page for more information. To verify my ACA credentials – please search for my name at the ICAEW member finder. To get in touch with questions or ideas for future posts, please comment below or contact me here.