Viewing properties is a crucial part of one of the biggest purchases you'll ever make. With so much competition it can be easy to feel pressured into making a decision or rushing the process.
There is no set number of properties that you need to view before making an offer, but viewing several homes can give you an idea of what's available and help you understand your options. It's also important to keep in mind that each property is unique and offers different benefits and drawbacks.
It's understandable that you don't want to waste your time by looking at places that are out of your budget but you also don't want to miss out on a great opportunity because you didn't look around enough. In this blog post, we're going to look at a few factors to keep in mind when deciding how many houses to see.
How many properties should I view before making an offer?
When you're ready to buy a house, it's normal to feel excited and want to move fast, especially as house-hunting can be a long and drawn-out process. But before you make an offer, it's important to view a number of properties and consider all of your options.
If you're working with an estate agent, they may have some guidance based on your budget and what's available in your area of interest. If you're not working with an agent, you'll want to do some research on your own on a website like Rightmove or Zoopla. 
Once you've selected a few locations or developments that fit your criteria, start scheduling appointments to view homes. It's generally a good idea to see at least three properties before making an offer. This way, you can get a sense of the market and compare pricing and features. Just make sure to do your due diligence and be confident in your decision before moving forward.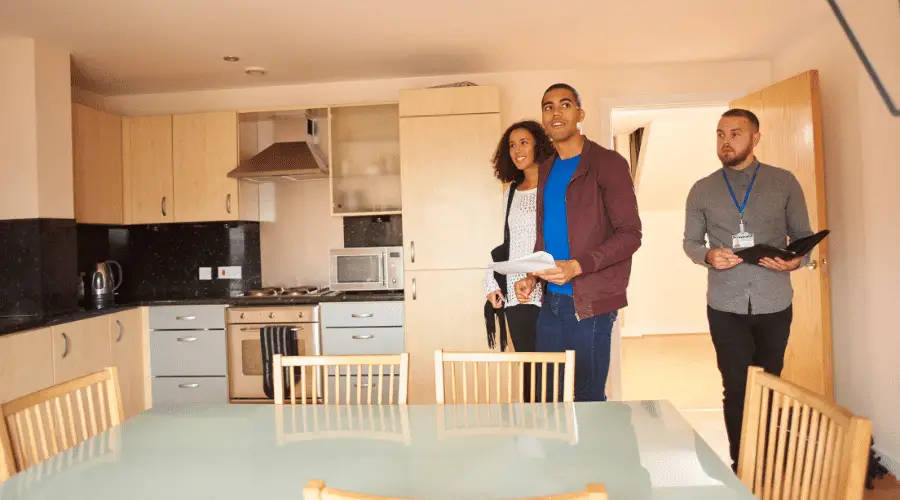 Should I view a property a second time before buying?
When you find a property you like, it can be tempting to put in an offer right away. After all, you don't want to risk losing out on your dream home. However, there are some advantages to viewing a property a second time before making an offer. For one thing, it gives you a chance to take a closer look at the property and make sure that it's really what you want, you can also arrange to view the house at a different time of day to see what the area is like. 
It can also be a good idea to take someone else to the second viewing to get another opinion. There may be questions that you haven't asked or restrictions that you hadn't considered such as parking, distance to local schools and energy efficiency. Having someone else with you may help you to get perspective on the property.
You may also be able to negotiate a better price if you wait till the second viewing. On the other hand, there is always the risk that someone else will put in an offer before you have a chance to view the property again. Make sure that you ask the estate agent to keep you up to date while you are between viewings.
How long should you view a property for?
It can be tough to know how long to spend viewing a property before making an offer. After all, you don't want to fall in love with a place only to find out later that it's not right for you. On the other hand, you don't want to move too quickly and miss out on the perfect home. So how can you strike the right balance? A good rule of thumb is to view each property at least twice.
The first time, take your time and really explore the property. Pay attention to both the positive and negative aspects. Then, take a step back and give yourself some time to think about what you've seen and make a list of questions ready for the second viewing.
After considering all of the factors, you can then make a more informed decision about whether or not to make an offer. By taking a measured approach, you're less likely to either rush into a decision or miss out on an opportunity.
Be careful not to be swayed by pressure from the seller or the estate agent. They may tell you that another buyer is interested in the same property, or that the price is about to go up. While it's important to be aware of these tactics, you shouldn't let yourself be pressured into making a decision that you're not comfortable with. If an estate agent is being pushy, it's perfectly acceptable to walk away from the deal.
What should you look out for when viewing a property?
There's a lot to think about when you're viewing a property. First, you need to consider the location. Is it close to schools, shops and other amenities? What's the crime rate like in the area? You should also take a look at the condition of the property itself. Are there any obvious signs of damage? How old is the building, and what type of maintenance will it require? It's also important to get a feel for the local community. Are the neighbours friendly? Is the area well-kept or run-down?
You will also need to consider your budget when thinking about any potential renovations or redecorating costs. Have a close look around the property and create a budget for making the property your own. Make sure to check for any structural damage, such as cracks in the foundation or leaks in the roof. You'll also want to take note of the condition of the plumbing and electrical systems, as these can be expensive to repair. 
Finally, don't forget to ask about things like council tax, maintenance fees and service charges, as these can add a significant amount to your monthly budget. By taking the time to do your research, you can avoid any nasty surprises down the road.
Is it a bad idea to make an offer after one viewing? 
You've found your dream home. It's perfect in every way, and you can't imagine living anywhere else. After just one viewing, you're ready to make an offer. But is this really a wise move?
On the one hand, it could be argued that making an offer quickly shows the sellers that you're serious about the property. This could give you an advantage over other buyers who are still considering their options. In addition, if you're already familiar with the market, you may be aware that homes are selling quickly and you don't want to risk losing out.
On the other hand, it's worth bearing in mind that a home is a big financial commitment. rushing into a decision could lead to regret later on. It's important to take your time and make sure that you're absolutely certain that this is the right property for you. You may also want to get a second opinion from a friend or family member before making an offer.
There's no right or wrong answer when it comes to making an offer on a property. Ultimately, it depends on your own circumstances and how confident you feel about the decision. If you do decide to make an offer after just one viewing, make sure that you're prepared to negotiate on price and terms.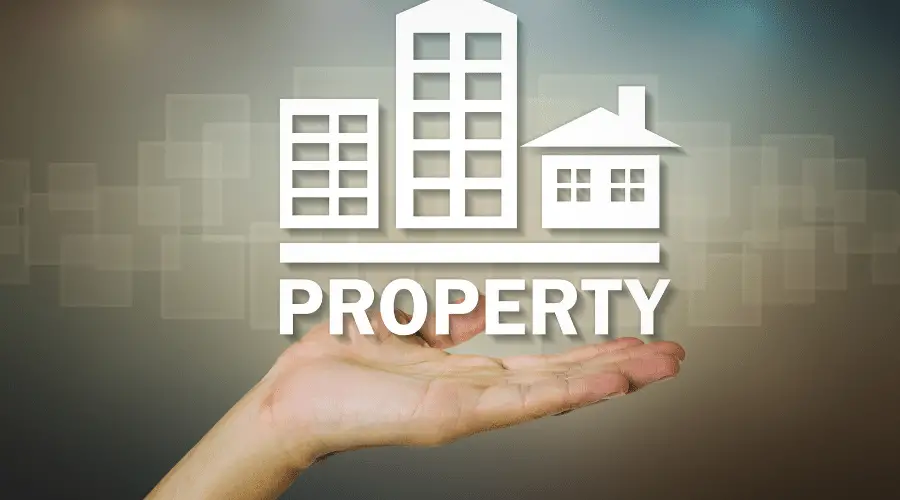 Is it a bad idea to make an offer after only seeing one property?
Buying a home is a huge investment, and it's one that you want to be sure about before making an offer. However, that doesn't mean that you should wait to see dozens of houses before making an offer on the one you love. In a hot housing market, properties are often snapped up quickly, so it's important to act fast if you find a house that you're interested in.
Instead of waiting to see more houses, take the time to really get to know the one you're interested in. Talk to the neighbours, learn about the local schools and shops, and get a feel for the community. With this knowledge in hand, you'll be able to make a confident offer on the right property.
Can you view a property again after your offer is accepted?
One common question that buyers have is whether they can still view the property even after their offer has been accepted. The answer to this question depends on the situation. In some cases, such as when the sellers or tenants are still living in the house, it may be tricky to view the house again. However, if the sellers have already moved out, then it may be possible to arrange another viewing. Ultimately, it's best to discuss your options with your estate agent to figure out what makes the most sense in your particular situation.
---
As always, please remember I am an Accountant, but not your Accountant. In this post (and all of my others) I share information and oftentimes give anecdotes about what has worked well for me. However, I do not know your personal financial situation and so do not offer individual financial advice. If you are unsure of a particular financial subject, please hire a qualified financial advisor to guide you.
This article has been written by Luke Girling, ACA – a qualified Accountant and personal finance enthusiast in the UK. Please visit my 'About' page for more information. To verify my ACA credentials – please search for my name at the ICAEW member finder. To get in touch with questions or ideas for future posts, please comment below or contact me here.