There's no doubt that holidays are one of life's greatest joys. But creating memories doesn't come without a cost, so how much should you really be spending on those annual trips?
When it comes to how much you should spend on holidays each year, there's no one-size fits all answer. It really depends on what type of experience you're looking for and your budget. If you don't have money to spare, there are still plenty of ways to enjoy a great holiday at an affordable cost.
In this post, we'll explore some factors to consider when deciding how much money to allocate towards holidays each year. We'll also provide some insight into saving money while still having unforgettable adventures!
How much should I spend on Holidays per year?
When it comes to setting a budget for holidays, each person's situation will be different. While some will be interested in luxurious experiences others may be looking for something family-friendly to accommodate young children. Whatever your situation, you should aim to allocate a certain portion of your annual income towards travel to ensure you have enough funds for the experience you're after without overspending. 
It's best to look at your personal financial situation and determine what level of spending fits comfortably into your budget. Consider things like how much money you already have saved, if you plan on getting additional debt, if there are other expenses you want to allocate funds towards in the near future, and so on. By planning ahead carefully, you can make sure you're able to make the most of your holiday while staying within your intended budget and not breaking the bank.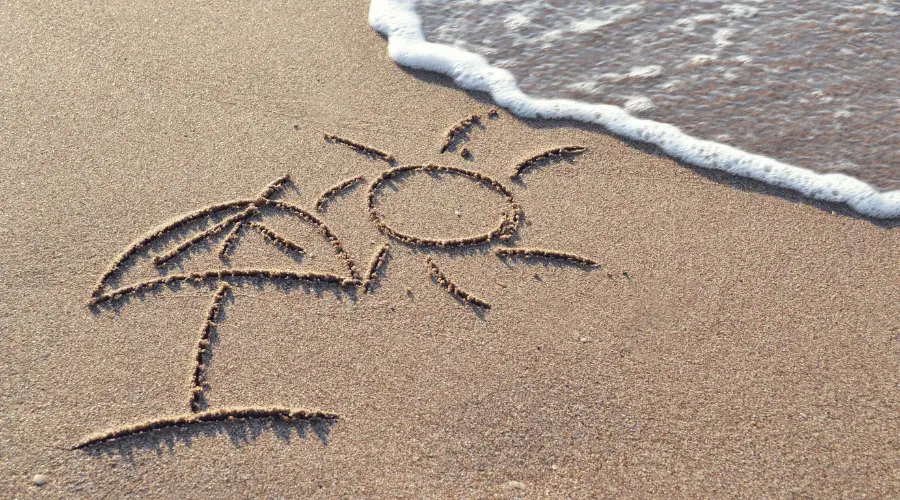 Should I include holiday costs in my monthly budget?
When making a budget for the month, it would be beneficial to include holiday costs. While this can be difficult to plan for, it can also help provide direction for your finances for the entire year. By planning what holidays you'd like to take each year and the estimated costs associated with them, you can plan accordingly when creating or editing your monthly budget. This way, you won't find yourself feeling overwhelmed once holiday time rolls around and you haven't adequately saved up. Ultimately, including travel expenses in your budget can make all the difference between an enjoyable and stress-free holiday – something we could all use every now and again!
What is the best way to budget for a holiday? 
Planning your holiday budget can be a difficult task as there are so many unknown costs to consider. But taking the time to think through each aspect of your holiday will help you manage finances and make sure that you are able to get the most out of your trip without breaking the bank. To start, it's important to determine how much money you can allocate for travel, accommodation, and entertainment. You should then also factor in smaller expenses, like food and transport, which could greatly affect your overall budget if they're not planned for. Finally, don't forget to leave some extra space in the budget for unexpected costs or things that may take your fancy while travelling. By determining how much your holiday may cost in advance, you can gradually save each month and avoid any last-minute surprises.
What is the average amount spent on holidays per person in the UK?
On average, the typical person in the UK spends between £1000 – £1500 on holidays each year. This figure is increasing as more people take regular breaks from work and opt for longer-duration trips. This figure considers the cost of accommodation, transport, activities, and food while away. 
This number is a reflection of both the financial and emotional investment that many put into taking time away from everyday life to relax, explore, and spend quality time with friends and family. It also indicates how willing people are to forgo certain expenses in order to be able to afford at least one escape throughout the year.
The most popular destinations for British travellers are Spain and France, followed by other nearby markets such as Italy and Greece. Holidays remain one of the most significant sources of spending within the UK's economy with an estimated 25 billion being spent annually on travel-related items such as flights and accommodation.
What is the average amount spent by a family in the UK?
The average family in the UK is estimated to spend nearly £4,000 each year on holidays abroad. This includes trips within the UK, such as those to seaside destinations like Brighton and Blackpool, but also trips further away like European city breaks. 
Although this number may vary depending on personal disposable income, holidays abroad often make up one of the largest chunks of a family's annual expenditure. While there are numerous ways to save when booking a getaway (travelling during off-peak seasons or being flexible with destinations for example), it is clear that these occasions remain highly valued and essential for relaxation and exploration. Regardless of budget, there is likely an option out there for everyone who wishes to take time off for rest or adventure.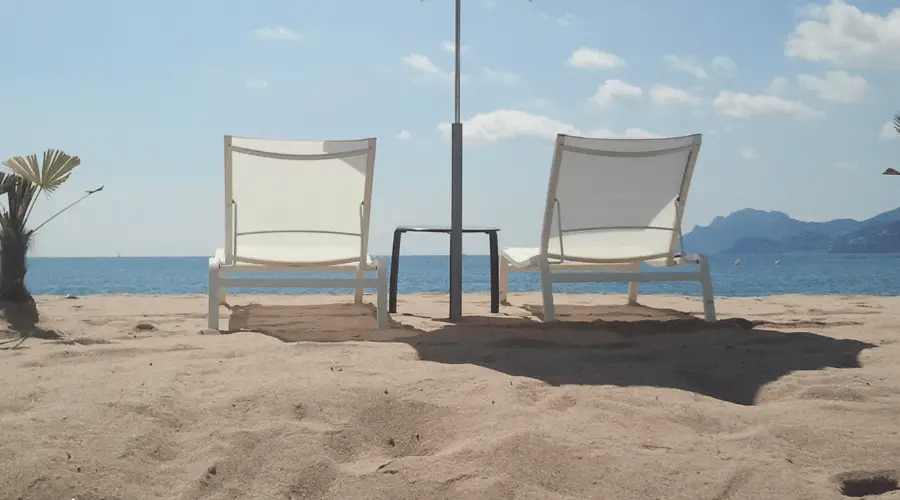 Is it worth paying to go on holiday abroad? 
Going abroad can be an incredibly rewarding and eye-opening experience that many people value greatly. It allows us to explore different cultures, gain invaluable life skills, create memories that will last a lifetime, and immerse ourselves in ways of life that are often drastically different from our own. 
Financially, a trip abroad can be more expensive than staying in the UK due to the costs associated with international flights and foreign currency exchange; however, that being said, there is also potential for saving money depending on the destination and on how shrewdly you plan your holiday budget. So when it comes to ultimate cost-effectiveness going abroad may be worth considering as it could offer more memorable experiences than what is available closer to home. 
However you decide to go about navigating the financial and travel-related issues associated with either path, it pays to look around at available options before making any final decisions.
How much should a family spend on holidays in the UK?
Family holidays in the UK can be a great way to start making memories and enjoying quality time together. When deciding how much to spend on such a trip, it is important to think of both budget and enjoyment. By setting a reasonable budget ahead of time and preparing financially, families can plan an amazing holiday while not breaking the bank. Making decisions on where to stay, eat, and do activities should all be taken into consideration. Additionally, exploring at home can often give the same satisfaction as abroad without the hefty price tag attached. Ultimately, each family should decide how much they are willing and able to spend based on their individual desires and financial situation for an unforgettable holiday experience!
With many families feeling stretched financially, it is essential that they plan carefully in order to get the most out of their holidays without breaking the bank. By researching potential deals and planning well in advance, families can ensure they still enjoy quality holidays at a manageable cost.
How to save money when buying holidays in the UK
Families looking to take a break on a budget can find a wealth of holiday options within the UK. In particular, the camping and caravan holiday industry offers an abundance of choices for getting out into the countryside with all its fresh air, sights, and sounds. Planning ahead is key when looking for the best deals. Checking online regularly for special offers such as group discounts or upgrades can help you to decide on your perfect getaway. Additionally, booking accommodations away from peak season times can yield significant savings that make the most of any financial situation. 
For those interested in beach holidays but wary of holiday parks, there are some great locations up and down the British coast such as Northumberland or Pembrokeshire which offer far less touristy environments but still plenty to do from sandcastle building and seafood feasts to nature spotting and hiking. 
Countryside lodges also provide amazing value for money – ideal for those wanting a more luxurious break without it breaking the bank. And then there are cities throughout the country that offer many attractions ranging from historic sites like Edinburgh Castle and Iron Bridge gorge to bustling action in London, Manchester, or Cardiff; all offering unique places to explore at very reasonable prices. Whatever type of family holiday your budget allows for, you'll be sure to find something in the UK's own backyard that suits your needs.
---
As always, please remember I am an Accountant, but not your Accountant. In this post (and all of my others) I share information and often give anecdotes about what has worked well for me. However, I do not know your financial situation and do not offer individual financial advice. If you are unsure of a particular financial subject, please hire a qualified financial advisor to guide you.
This article has been written by Luke Girling, ACA – a qualified Accountant and personal finance enthusiast in the UK. Please visit my 'About' page for more information. To verify my ACA credentials – please search for my name at the ICAEW member finder. To get in touch with questions or ideas for future posts, please comment below or contact me here.