If you're searching for a new mattress and a bed frame, you'll come across many options. As such, it is normal to be conflicted when choosing the right option for yourself based on your budget. 
The bed frames can start from £99 to £2400 depending on the type, brand, and size. For budget mattresses, on average, you can expect to pay between £100 and £500. If you choose well, even budget mattresses can provide you with comfort and support for an extended period. 
When buying a new mattress and bed frame, there are various factors to consider, like cost, type, size, firmness, comfort, and materials. Below, we will help you understand how much you should spend on your bed and mattress and choose the best-suited option.
How much should you spend on your bed and mattress? 
How much you spend on your bed and mattress totally depends on your affordability. With so many available options, you can always find a quality product at your desired price. There's always a new brand making bigger claims about having better features than others.
Several brands in the UK, like DreamCloud, Emma Sleep, Simba Sleep, TEMPUR® Mattresses, and Nectar Sleep, offer budget mattresses and bed frames that can be purchased in the price range of £100 to £500. The products offered by these brands generally have favourable reviews.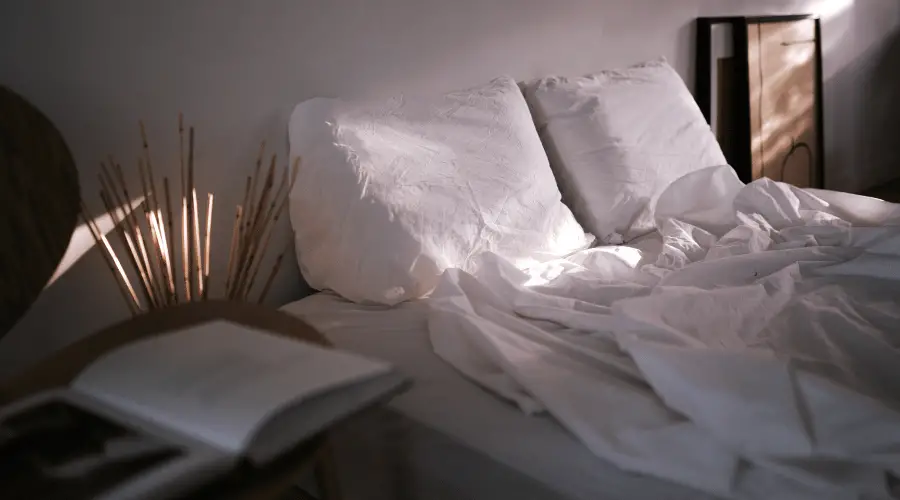 What is the normal amount to spend on a mattress in the UK?
The normal amount to spend on a mattress in the UK is approximately £500. Mattresses are also available below this price range, but they are either second-hand or might have a sub-standard quality. There's always a more expensive model available. The king-sized mattresses offered by reputable brands can even exceed £1500.
What is the normal amount to spend on a bed frame in the UK? 
Like mattresses, the price of a bed frame depends on several factors, including bed type, bed size, and style. The prices also depend on the brand that is offering the product. The price of suitable quality bed frames starts from £200 and goes up to £1000 depending on the type. Following are some of the bed types that are available in the UK market:
Divan Beds
Ottoman Beds
TV and Tech Beds
Kids Beds
Sofa Beds
Bunk Beds
Storage Beds
Adjustable Beds
Guest Beds
Day Beds
Air Beds
These bed frames are available in different sizes and types, including wooden, metal, leather, and sleigh bed frames.
Is an expensive mattress worth the investment? 
When choosing a mattress, remember that you will spend approximately a third of your life on it. At first, you may think of spending the lowest possible price, but keep in mind that mattresses usually last an average of 10 years. Therefore, neglecting quality in search of a lower price is not wise. In case you're getting an extraordinary product at a high price that you can afford, you should definitely go for it.
Should I get a cheap mattress and a good mattress topper? 
Yes, you should definitely get a cheap mattress and a good mattress topper if it is up to your expectations. However, you should make sure to check if suitable quality materials are used. 
What are the best value-for-money mattresses in the UK?  
Following is a list of some best value-for-money mattresses in the UK:
Emma Essential– This mattress is known for its support, comfort, and temperature regulation.
Silentnight Ortho Dream Star Miracoil– This is the perfect mattress if you want a firmer sleep surface.
Silentnight 3 Zone Memory– The optimal pressure-relieving mattress is a very reasonable price.
Luna Memory 1000 Pocket– This mattress comes with a Luna Fusion Cool Memory layer that ensures maximum airflow and provides total body support.
What are the types of mattresses that are available?
Different types of mattresses are classified according to the material used in the core. It is important to consider the quality of the filling since it determines the life of the mattress. If substandard materials are used, you might end up with a Sagging Mattress.
Spring mattresses
It is thought that spring mattresses are outdated and old and do not meet the characteristics a mattress should have. Nothing is further from reality. Spring mattresses are among the best mattresses. These are made from springs that are committed to giving stability and firmness to the bed that is noticeable just by sitting down. 
In addition to springs, these mattresses have a series of materials like latex, natural fibres, or foam that adapt to the body and make you feel comfortable. The springs are designed and distributed in different areas to achieve the desired quality of the mattress. 
First of all, there are Bonnell springs. These springs have an hourglass shape and are some of the strongest. They provide light pressure in the centre of the mattress for greater comfort. They are very resistant to the pressure that can be exerted on them. 
On the other hand, there are the so-called "pocket" springs. They adapt perfectly to the needs of different types of bodies and are ergonomic, to say the least. 
And finally, there are the multi-conical springs. These springs are joined by a steel fabric and have a much lower chance of buckling. Due to the even distribution of the tensile load, the springs also offer greater lateral stability.
Foam mattresses
Foam mattresses can be in different varieties. One can find a foam mattress with low or very high firmness, even higher than spring mattresses, but it all depends on the type of foam and its density. This material also reinforces the core in some pocket-sprung models, thus creating a virtually indestructible mattress core.
Latex mattresses
Latex mattresses can be made from natural latex, synthetic latex, or a mixture of both. It is a material that can be used both in the core and in additional layers and is very adaptable. In itself, it is a material that is not very breathable and is usually accompanied by layers that provide breathability.  
Latex is a very durable, breathable, and elastic material. It is available in natural, synthetic, and blended forms. Thanks to its high elasticity, latex is known for its responsive support to reduce pain-causing pressure points. It is also ergonomic and allows the spine to be straight and restful.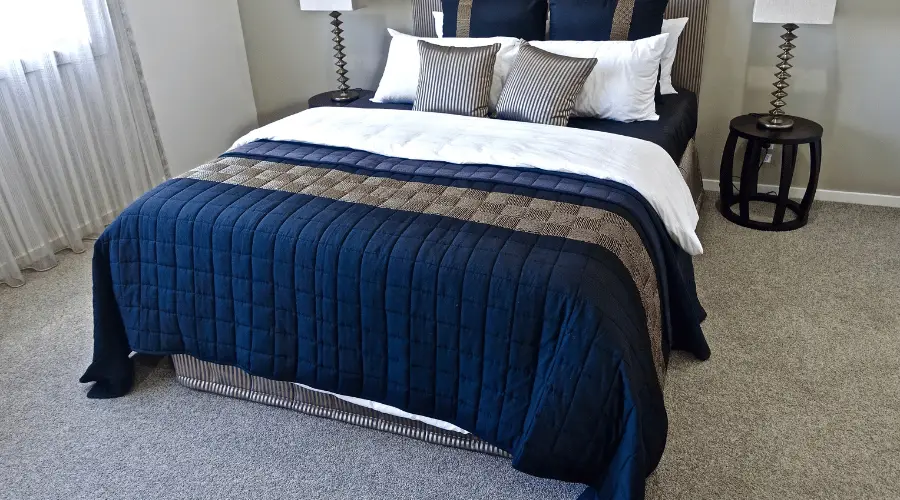 What should I look out for when buying a mattress?  
Below, we will discuss some factors that must be considered when buying a mattress. Choosing the right mattress is essential so that our sleep becomes pleasant and not a horrible nightmare. 
Firmness
An important factor to consider when choosing a mattress is its firmness. Different degrees of firmness range from very soft to soft, medium firm, firm and very firm. When choosing firmness, the weight of the person who will use the mattress must be considered. 
For a person weighing 60 kg or less, the ideal mattresses are those with low firmness, while a person weighing 90 kg should look for fairly firm or very firm mattresses for cases in which the sleeper weighs more than 100 kg. 
The best thing to choose the right firmness in the mattress is to try it before. A mattress with the right firmness should leave your back straight. If when you lie down, you notice that your back arches too much, that firmness is not suitable for you.
Sleep Position
The position you use to sleep also influences when looking for the perfect firmness and hardness of your mattress. If you sleep on your back, you have to look for a medium-firm and hard mattress, which helps you keep your spine straight but sinks in key areas. 
If you sleep on your side, it is better to look for a mattress of medium or low hardness so that it sinks enough into the shoulder and hip area and thus allows you to maintain the natural curvature of the spine. 
If you sleep on your stomach, choose a high-hardness mattress that does not sink when you lie down because if it sinks, you run the risk of excessive twisting of the spine. Sleeping in this position is not recommended because the neck is twisted too much and can cause back pain in the long run.
Brand Reputation
If you buy a mattress from a good brand, you can expect to be offered a long-term guarantee, such as 5 years or even 10 years. Finally, never trust companies or resellers of brand-new mattresses in the sector who do not have at least a few years of activity behind them. 
More than the price, therefore, it is necessary to evaluate these small details to understand if a mattress is of quality. Also, make sure to read the social media reviews before making the purchase.
Conclusion
The bottom line is that you must consider the type, size, and quality of the mattress and bed before purchasing. Therefore, you shouldn't choose the cheapest option but one that is affordable and fulfils all your requirements. After all, it's absolutely worth the investment in your health and well-being.
---
As always, please remember I am an Accountant, but not your Accountant. In this post (and all of my others) I share information and oftentimes give anecdotes about what has worked well for me. However, I do not know your personal financial situation and so do not offer individual financial advice. If you are unsure of a particular financial subject, please hire a qualified financial advisor to guide you.
This article has been written by Luke Girling, ACA – a qualified Accountant and personal finance enthusiast in the UK. Please visit my 'About' page for more information. To verify my ACA credentials – please search for my name at the ICAEW member finder. To get in touch with questions or ideas for future posts, please comment below or contact me here.