Mystery Dining may well be the solution to an age-old problem – how can I eat out at delicious restaurants without breaking the bank? Outside of home and car costs, food costs are typically within people's top three largest expenses and a big contributor to this is dining out in restaurants.
To eat out at numerous great restaurants in the UK for free, sign up at the Mystery Dining website. Accept restaurant briefs on the website and be reimbursed for the cost of your meal up to a budget in exchange for filling out a questionnaire and performing a few simple tasks laid out in the brief.
On this website, the phrase 'maximise your surplus (income minus expenses)' may have come up once or twice. A common way of doing this is to reduce your food costs. As we will find out in this post, dedicated mystery diners can save thousands of pounds each year and benefit from eating high-quality, delicious food on a regular basis.
Let's take a look at how this can be achieved with the help of a friend of mine who has not only saved £7,000 over two years using this service but has also treated me to a number of delicious meals during this time (thanks again, pal).
---
What is Mystery Dining and how does it work?
Mystery Dining is a service that allows people to eat out at popular restaurants for free. In return, the diner has to fill out an objective report of the dining experience. This is a win-win, the restaurant receives genuine feedback and the diner can eat out for free and save money.
We're all familiar with the process of going out to a restaurant to eat – you pay a sum of money and in return, you get a nice meal. The problem with this is it tends to be expensive, particularly if done on a regular basis.
One solution to this problem is the Mystery Dining website. This service allows its users to eat out at restaurants in exchange for an honest review in the form of a questionnaire.
The process is simple – Mystery Dining will release a dining experience and the users can accept the experience on a first-come-first-served basis. Once the contract is accepted, the diner will receive the brief which gives some details including the budget, the questionnaire that will need to be filled out and specific requests such as "order at least one drink and a main course".
After the meal is finished, the diner will complete and send in a questionnaire on the experience which the restaurant owner/management will then use to improve their service. Once the questionnaire is accepted and all initial conditions are met, the cost of the meal is reimbursed to the diner.
For example, a dining experience for lunch at Pret a Manger may be released and a budget of £7 set. If the diner went to Pret a Manger, met all the conditions and ended up spending £10 say a sandwich, hot drink and caramel & walnut cookie, the diner could then claim for £7 to be reimbursed and the extra £3 would be out of their own pocket.
This service is the classic win-win situation – the establishment owner gets an honest, objective review and data on which to improve their service and the diner gets a nice meal free of charge.
How to sign up for Mystery Dining?
To sign up for Mystery Dining, simply navigate to the website: https://www.mysterydining.net/. Find 'sign up now' and add your details; name, address, email address and phone number. You will also be required to state the locations you can cover and fill in an example questionnaire.
As part of writing this post, I went through the application process and can report that it takes less than 10 minutes from start to finish. Here's what you can expect:
1. Enter an email address, name, address, phone number and password.
2. Verify your email address with a code that is sent to you.
3. Answer three template questionnaire questions to prove you are capable of writing reports to the required level.
4. Select which locations you are willing to cover – by country, region and specific towns and justify why these locations will be convenient for you to visit.
After completing this process, you send off your application for review. I heard back within two days that I had been successful and I see no reason why anybody wouldn't be accepted providing they take the application form seriously.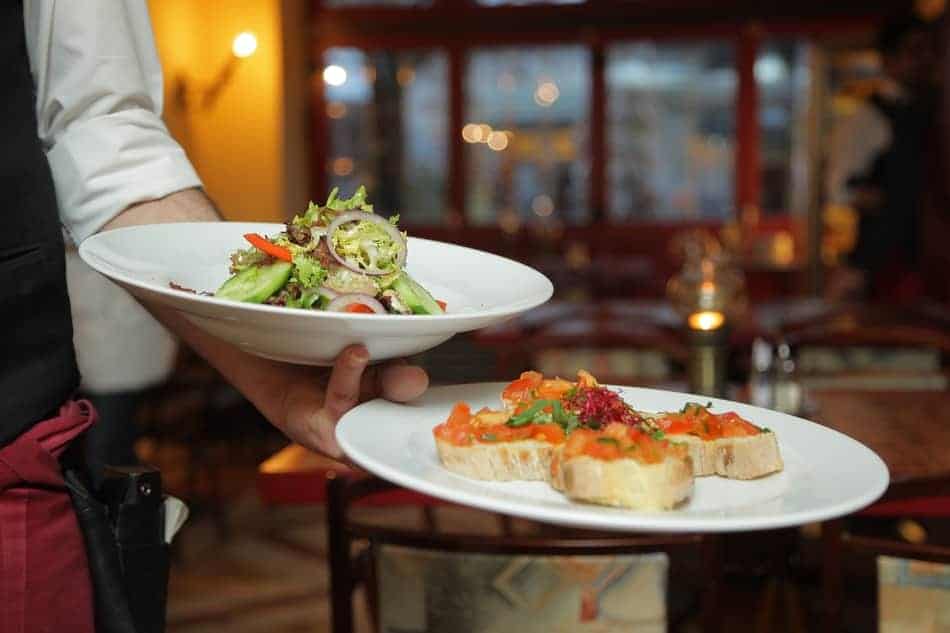 How much money can you save with Mystery Dining?
Like with most things, when it comes to saving money with Mystery Dining, you very much get out what you put in. For a more specific answer though, I turned this question over to my Mystery Dining inside man who reported that he had saved £8,738.45 over the course of three years.
This saving is across 333 Mystery Dining experiences which gives an average reimbursement per visit of £26.24.
Whilst it's true that this number doesn't represent a true 'saving' as it's unlikely he would have eaten out anywhere near this many times without Mystery Dining, the fact that a lunch or dinner hasn't had to be purchased on each one of these 333 occasions speaks for itself.
Taking this to an extreme, the only thing preventing someone from eating every lunch and dinner using this scheme is the availability of experiences on the website. However, in a major city such as London, it's completely possible to get lunch on this scheme every day of the working week which means the potential for saving is huge.
When a friend of mine used to offer to take me along for a Mystery Dining meal, we had an arrangement that he covered up to the Mystery Dining budget and I paid for anything on top. For example, at Honest Burger (a common Mystery Dining experience) if the budget was £35 and our combined meal came to £40 – I would pay £5 and get a great meal for a bargain price.
More often than not, however, the budget more than covered both of our meals comfortably and we were usually in the position of finding more food to order to use up the budget rather than the other way round.
What are the different levels you can achieve on the Mystery Dining platform?
Mystery Diners are sorted into four different categories; bronze, silver, gold and platinum. After being accepted to the service, you are initially a bronze level diner.
The category you are assigned to is based solely on the quality and helpfulness of the last 10 reports that you have submitted. This is a huge bonus of the platform as it allows users to progress to the premium levels very quickly.
The level of the user determines the dining experiences available for selection. A bronze-level user may only be able to visit fast-food chains or low-budget meals such as Subway, Pret a Manger or Burger King. As a user progresses to gold or platinum level, higher-value opportunities will become available which usually involves sit-down restaurants with substantially larger budgets – sometimes up to £100 in value.
As mentioned earlier, the dining opportunities are awarded on a first-come-first-served basis starting with the platinum users. For example, let's say 'Natural Kitchen' in London was made available – the platinum members would be the first to be offered the visit and if not accepted it would then become available to gold, silver and bronze members over time.
The big take-away lesson here is to make sure the reports you submit on each visit are of sufficient quality which will allow you to progress to the gold and platinum levels quickly and have the chance to eat out at top-class restaurants for free.
What sort of restaurants can you review with Mystery Dining?
Mystery Dining offers a number of opportunities including take-away food, fast food, sit-down restaurants, luxury restaurants, hotel visits and special venues.
As mentioned above, from the outset the most common Mystery Dining experiences will be fast-food or coffee shop type meals with budgets of under £10 being typical. As users progress to the higher levels, sit-down meals with higher budgets stretching to £30-50 will become more common.
Mystery Diner's even report visiting hotels for overnight stays with a substantial budget set aside for an evening meal which goes to show just how much money can be saved, particularly if you plan to splash out on nice experiences like these anyway.
It's also worth mentioning the points system that is in place. Each Mystery Dining visit completed gives the user 10 points with more sometimes being available for visits with an urgent deadline. When 1000 points are amassed, this can be transferred for a £100 Virgin Experiences voucher.
Where can I find Mystery Dining restaurant partners in the UK?
The Mystery Dining website currently states that they are recruiting all around the world including throughout England, Ireland, Europe, Africa and Asia Pacific.
The people who will benefit from Mystery Dining the most are those living in major cities which offer frequent dining experiences. For those in rural areas, it's likely there will be fewer opportunities that are easily accessible simply due to the density of restaurants in these areas.
In easily commutable cities like London, it's very easy to locate, agree to and attend frequent visits but for those living outside of the cities, the cost and time of travelling to a visit will need to be factored into the decision.
How long does it take to fill out the restaurant questionnaires?
The questionnaires Mystery Diners submit vary in length depending on the restaurant in question. Generally speaking, the questionnaires take between 15 and 45 minutes. As Mystery Diners become more experienced, it starts to become clear which restaurants are a good deal in terms of both budget and length of the questionnaire and which aren't.
Honest Burger, for example, offers a very generous £35 budget and the questionnaire rarely takes more than 20 minutes which is clearly a great deal (not least because Honest Burger is one of the best burger chains in London).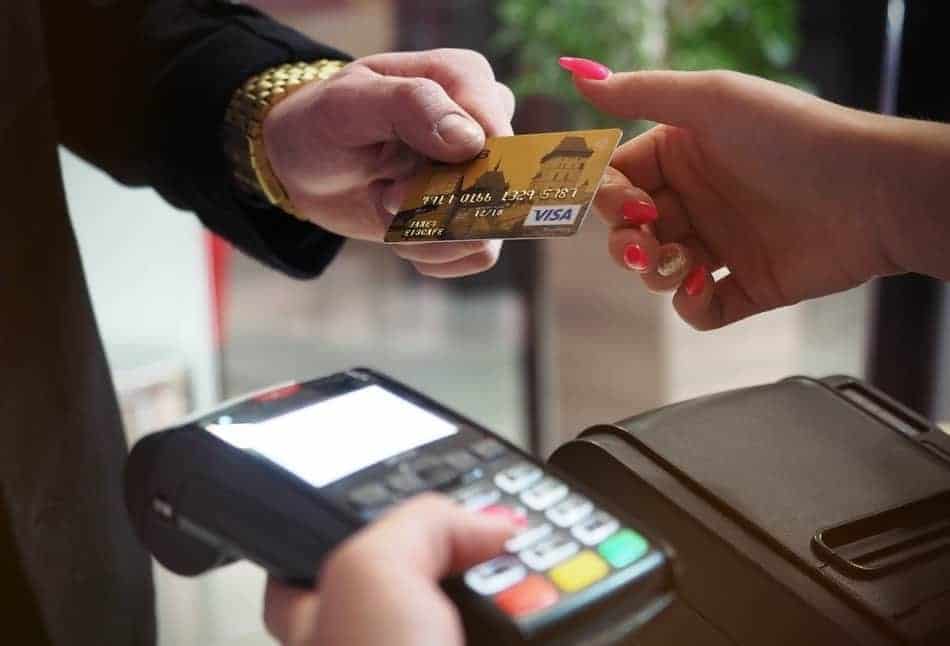 Top three mystery dining meals as reported by a mystery diner
To give you an idea of the kind of experiences Mystery Dining can provide, I asked my mystery-diner friend what his top 3 visits with the service have been so far and why. Here are his answers:
#3 – Honest Burger – a Mystery Dining staple with great food and a brilliant budget to questionnaire time ratio.
#2 – A Hotel in Reading – a 4* hotel experience which included one of the best dinners I've ever had.
#1 – Wembley – a corporate box experience watching football at Wembley which would usually cost into the multiple hundreds.
Conclusion
If you're interested in becoming a Mystery Diner – get started and sign-up here: https://www.mysterydining.net/
Mystery dining is an amazing opportunity to dine at high-quality restaurants and cut down on your food bill expenses.
It should be noted that there are Mystery Dining competitors that may be just as good but Mystery Dining is the one I'm familiar with and have the benefit of an inside-man for the purposes of this article!
The sign-up process is easy and whilst there is a period where mystery-diners will have to build up credibility with the website and review cheaper restaurants such as Pret a Manger and Subway, after a while, you can eat for free at truly high-quality restaurants.
Whilst frugality is a key component in many people's journey to financial independence, I am a firm believer in avoiding deprivation in a tunnel-vision pursuit of higher net worth. Mystery Dining offers a nice compromise here – save money on your food bill but continue to eat nice food and have a good time with friends and family.
As always, please remember I am an Accountant, but not your Accountant. In this post (and all of my others) I share information and oftentimes give anecdotes about what has worked well for me. However, I do not know your personal financial situation and so do not offer individual financial advice. If you are unsure of a particular financial subject, please hire a qualified financial advisor to guide you.
This article has been written by Luke Girling, ACA – a qualified Accountant and personal finance enthusiast in the UK. Please visit my 'About' page for more information. To verify my ACA credentials – please search for my name at the ICAEW member finder. To get in touch with questions or ideas for future posts, please comment below or contact me here.