An accounting degree is a very popular choice amongst undergraduates in the United Kingdom. Deciding on which degree to take at age 18 can be a difficult decision with financial, social and employability factors all to be weighed up.
An Accounting degree is worth it in the UK for those who are serious about pursuing a career in Accountancy. Whilst it's not a pre-requisite to a professional qualification in Accounting, an accounting degree will help students forge the necessary skills to excel in the Accounting industry.
This article will help you establish if accounting is the right degree for you and your career goals. The article will go on to explain the primary difference between accounting and finance degrees and provide an overview of different professional qualification opportunities available in the United Kingdom.
---
Is an Accounting degree right for me?
An accounting degree is worth it in the UK because of the country's strong financial industry and increasing need for qualified professionals within companies. The high-income propensity in the field, along with the promise of a stable future, makes accounting a great degree option in the UK economy.
Accounting degrees are a fairly common choice in the United Kingdom with many people attracted to the idea of professional qualification and a stable, well-paid career. A numerically and commercially-minded student may be drawn to a degree in either Accountancy, Finance or Business as a default.
If you think you have an analytical mind, sound numeracy skills and resilience, then accountancy may well be a great career path to explore.
Most Accountants in the UK will end up doing a professional qualification in Accountancy at the start of their careers, whether that be ACA, ACCA or CIMA. With that in mind, it's entirely possible to do a degree that's unrelated to accountancy or finance and still develop a career in the field.
When I was studying for my ACA exams, the person sitting next to me came from a language-based degree background which goes to show it's not entirely necessary to study Accountancy at University (although it will make things easier as you will be starting from a strong base of knowledge).
Will a career in Accountancy become redundant in the future?
With the rapidly increasing adoption of digital accountancy and finance solutions, you would be forgiven for believing that Accountancy may become a redundant profession in the future.
Given a lot of Accountancy is focused on checking and presenting data, it is feasible that many low-level accountancy jobs can be replaced by technological solutions in the future. Having said that, the need for Accountants remains strong in the UK with many businesses and individuals continuing to rely on the technical capabilities of their accountants.
Audit, one of the largest sub-fields within accountancy, remains a legal requirement for every qualifying Company and whilst audit firms are increasing their reliance on tech, they are still recruiting in record numbers to find accountants capable of utilising this technology to produce efficient, high-quality audits.
Similarly, tax accountants continue to be used extensively particularly with their invaluable knowledge surrounding the most tax-efficient solutions for their client's affairs. Tech-based solutions can be designed to be more accurate and efficient than humans alone, but the combination of experienced, knowledgeable accountants using the best available technology tends to be a desirable combination.
The need for critical thinking will always persist in human societies and if accountants are deemed to save their clients time and money, market forces will ensure the profession continues to grow both in terms of the number of accountants and the value placed on them by society.
For more on this, check out my post on Will Auditors Be Replaced by Robots?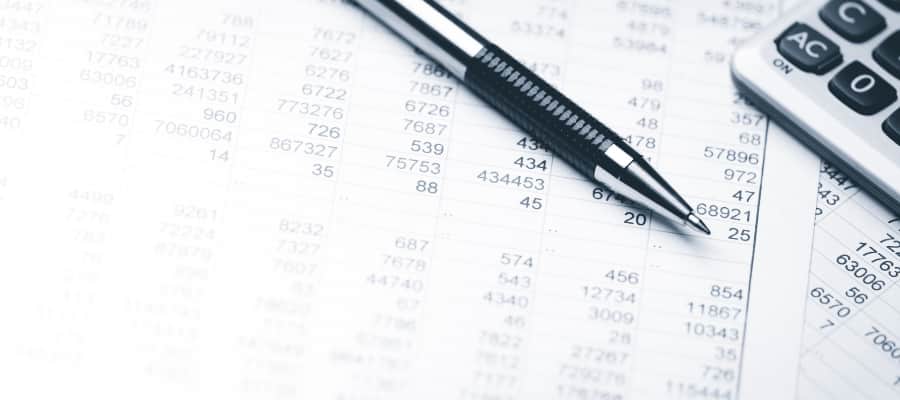 What are the typical paths to a career in Accountancy
A common misconception about accounting is that it is a boring or unfulfilling career. We've all heard the conventional wisdom around accountants being boring but this is often overstated.
Whilst it's true that a career in Accountancy could rarely be described as thrilling, it does have a number of benefits, not least the fact that it is very stable and ensures a strong floor to your future earning potential.
In the UK for example, a fully qualified accountant could expect to earn at a very minimum £40,000 for the rest of their career adjusted for inflation. It's important to note, this is just a minimum and many accountants end up earning considerably more than this and often well into the six-figure salary band and beyond.
From leadership to entrepreneurship, many doors are opened for those with an accounting degree due to its sheer diversity in critical thinking skills and useful knowledge. At its core, an accounting degree empowers the student with the knowledge of regulations and financial expertise required to analyse the economic position of a firm or individual.
Understanding basic accountancy is a core skill to learn within the wider personal finance syllabus. Understanding the differences between income, expenses, assets and liabilities and how they are each interlinked is crucial to making good financial decisions.
As an example, the concept of "home equity" can be quite confusing for the average person, however, an Accountant will intuitively understand that equity = ownership and this simply means the proportion of your house you technically own net of what you owe to a bank via a mortgage.
What Is the Difference Between Accounting and Financial Degrees?
A Bachelor's degree in Accounting will teach students how to record financial transactions and create and analyse financial statements. All of these skills are critical for monitoring the financial performance and financial position of a business which helps to guide strategy.
On the other hand, if you enrol in an undergraduate degree in finance, you will likely attain a slightly different skill-set with a greater focus on budgeting, financial planning and commercial finance. The key activities someone with a finance degree may be involved in within the workplace may include cash flow management, fundraising, and financial forecasting.
Both degrees will overlap with key skills such as reading financial statements, recording transactions and basic corporate finance likely to be covered in both.
In a nutshell, finance is the study of the future where you predict and adapt strategies based on forecasts, whereas accounting is more concerned with the past – recording previous transactions and evaluating previous year's performance.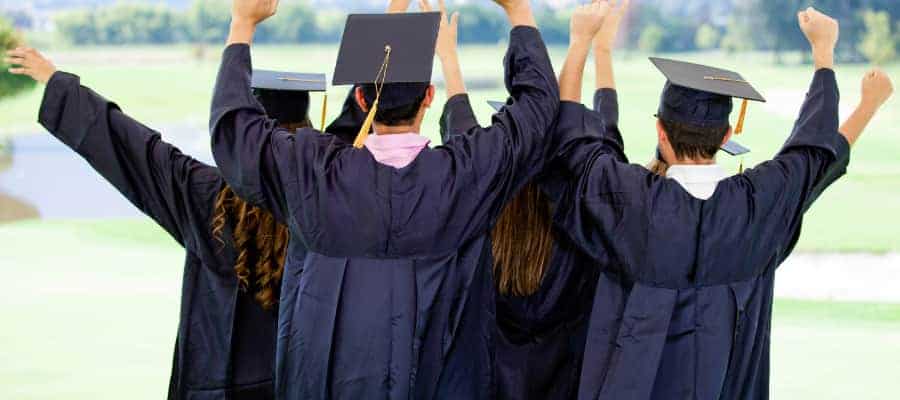 Should I do a degree in Accounting or a more general finance degree?
The majority of the students who undertake an undergraduate degree in accounting or finance will opt for a job immediately after completing their degree.
The most common careers for graduates of these programmes includes becoming accountants for individual companies or working within the audit, tax or advisory services within a professional services firm such as Deloitte or KPMG.
Regardless of the above choices, many undergraduate degree holders go on to complete a professional qualification in accountancy or management accounting. This is typically paid for by companies that frequently sponsor employees in order to further their skills.
The challenge for employers is putting time and money into an employees professional qualification without losing them to a competing company after the employee ultimately qualifies as an Accountant.
Here is a list of the top accounting and finance programs currently available in the United Kingdom for students to pursue.
Association of Chartered Certified Accountants
Better known as 'ACCA', this is a program that combines the core components of accounting and wider finance. The modules expand across various topics such as corporate law, assurance and audit to provide a comprehensive learning experience.
Institute of Chartered Accountants in England and Wales
The ICAEW facilitate the highly coveted ACA qualification which typically consists of 3 years of exams and professional work experience. The fifteen exam modules cover accounting, audit, law and more general finance to provide a well-rounded and thorough knowledge of accountancy.
If the ACA is something you would consider in the future, make sure you check out my recent post on the 15 ACA exams ordered by difficulty.
Chartered Institute of Management Accountants
The primary difference between CIMA and other qualifications is the greater focus on management accounting and the consequential benefit for those planning to work in industry (within a company's finance department) rather than practice (e.g. a professional services firm).
For this reason, if your career goal is to work in the finance department of a particular company, such as Vodafone or Renault, CIMA may represent the superior qualification whereas if you plan to work in practice, i.e. for a professional services firm like KPMG or BDO, the ACA or ACCA qualifications are likely to be more suitable.
Unlike the ACA, CIMA can be done independently outside of a formal place of employment which increases flexibility and allows individuals to become fully qualified accountants without first being accepted by an employer which may have involved a challenging recruitment process.
What is the value of an Accounting degree in the United Kingdom?
Accounting qualifications are well-regarded within the UK. This degree can lead to a stable, challenging career and long-term financial stability when combined with a professional qualification. A degree in this field not only ensures a great breadth and depth of knowledge but also ensures the availability of opportunities for further development in your career.
Other than the prospects of employment, accounting degrees in the UK ensure job security. It is a field that still lags in digitization initiatives and continues to see a high demand for newly qualified graduates globally. You have the chance to ensure a financially secure future for yourself if you invest your early years in a well-recognized accounting program.
Other career path considerations for Accountants?
Given the accounting industry's trajectory, further consolidation among the big accounting firms is to be expected. In such a climate, one can either double down on a perfect resume and top-notch academic scores or can diversify their skills for a more well-rounded knowledge base.
Fully qualified Accountants have a well-regarded skill set that is highly transferrable to other industries. Being able to analyse data, understand it and provide actional advice is important in pretty much every workplace.
Conclusion
Accounting is a field that will continue to grow irrespective of the scale of automation in the United Kingdom. It helps students develop useful skills that prove to be helpful in pretty much every other financial field.
With any degree, its worth is dependent on a multitude of factors including how it relates to your future career and how happy you are whilst doing the degree itself.
In my view, an accounting degree is a great first step for those looking to forge a career in accounting or wider finance. Not only does this degree choice ensure students will develop a great knowledge base in accounting and finance (which is helpful in pretty much every job to some extent), it can also lead to a stable, high-income job in the future.
---
As always, please remember I am an Accountant, but not your Accountant. In this post (and all of my others) I share information and oftentimes give anecdotes about what has worked well for me. However, I do not know your personal financial situation and so do not offer individual financial advice. If you are unsure of a particular financial subject, please hire a qualified financial advisor to guide you.
This article has been written by Luke Girling, ACA – a qualified Accountant and personal finance enthusiast in the UK. Please visit my 'About' page for more information. To verify my ACA credentials – please search for my name at the ICAEW member finder. To get in touch with questions or ideas for future posts, please comment below or contact me here.