Today I share the 10 commandments of The Progression Playbook website but first, a little preamble: having spent the past few weeks travelling in France, I now find myself back in the UK facing a 14-day quarantine.
Generally speaking, the idea of staying at home, unable to exercise, go to the shops or even get some fresh air isn't something I particularly relish. The good news though, is that I have much more free time to add content to this website which started yesterday with an excellent guest post by Covenant which you can check out here.
Whilst on holiday, I noticed a couple of things worth sharing:
The first is the importance of an emergency fund. As me and my girlfriend drove down through France, we noticed a large bump on the side of one of the tyres which the French garage later informed us is known as a 'tyre hernia'. Long story short, this hernia ended up costing me over 300 euros to replace the tyres and to compensate the labour behind a tow-truck fiasco.
Whilst this was a headache and an annoyance for me, I couldn't help but feel grateful that I had an emergency fund to fall back on to cover this type of unexpected cost. For many people, this event would have constituted a financial disaster. The moral of the story is this; before investing or even paying off debt – save up an emergency fund in an easily accessible account.
The second thing I noticed was the exciting Google Analytics behind this website. Not only has August seen the site grow to over 1,650 page views but it also shows the majority of those are new users.
With this in mind, I thought it may be a good idea to reintroduce myself and the website via 'The 10 commandments of The Progression Playbook website' – where I lay out exactly what this website can and can't do for you.
#1 – The website will be for everyone regardless of your current financial situation
The first thing to mention about this site is that it is pitched at a level that should be accessible for everybody regardless of prior experience or knowledge. Whilst I could pitch this website at those like me, actively chasing financial independence and take things such as investing, withdrawal rates and income surplus's as bought forward knowledge, I've chosen not too.
The reasoning behind this is that I want this to be a website which helps people, regardless of age or background, to improve their financial literacy and therefore their financial situation.
Whilst this site is for anybody, it will still be written for a target audience of intelligent adults, so don't worry about me defining things like 'investing'.
#2 – This blog will follow my journey towards financial independence
Whilst the posts throughout this website will have the primary aim of sharing helpful information, I will make reference to my own journey to financial independence including my motivation for starting, my progress and the tools I'm using to achieve this goal.
I define financial independence as the point in life when the passive income from your investments covers your annual expenses and you are no longer obligated to work (but can choose to if you want). Achieving this goal in the near-term requires financial understanding and discipline – both of which I hope to share with readers of the website.
#3 – This blog will help readers improve their financial literacy
How often have you heard someone say something along the lines of "why don't schools teach personal finance, taxes and how to get a mortgage, all that stuff is far more useful than Pythagoras theorem" ?
I agree – the problem is I can't see this being on the school curriculum anytime soon simply because the sad truth is that school isn't designed to benefit individuals but rather to provide society with adequate employees to keep the economy running.
So as the formal education system won't do it, I'll happily take up the mantle. Whilst I'm not an expert in every area of personal finance, I am a qualified Accountant in the UK with the time and willingness to research and share knowledge on this website with anyone interested enough to listen.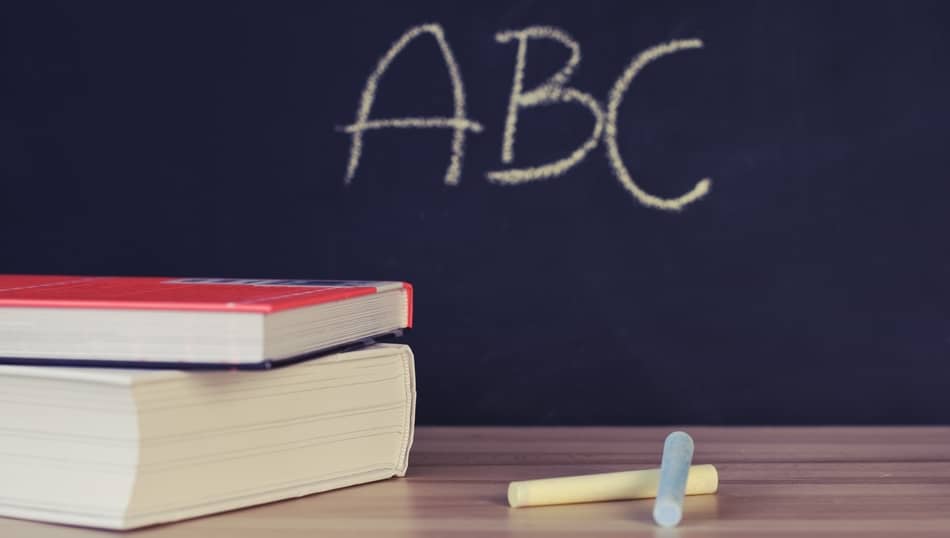 #4 – This blog will share the tools and resources I rely upon to become financially independent
In order to improve your financial literacy and overall financial situation, clearly some resources above and beyond this website will be necessary.
Through years of being a personal finance enthusiast (or nerd, depending on your perspective) – I have collated a list of great resources ranging from investing platforms to books to podcasts. Whilst I'll be reviewing and providing tutorials on these various resources within individual blog posts, it's also worth checking out the 'TPP recommends' page which lays this all out in one handy place.
#5 – This site will not recommend anything that I don't personally rate myself
Linked to #4 – it is worth mentioning that here on The Progression Playbook I will never recommend something I haven't either personally used or that's been highly recommended to me by trusted sources.
This should make clear that I'll never promote or affiliate for any product I don't genuinely believe is worth the reader's money.
It may seem counter-intuitive for a blog that's all about becoming financially independent to recommend readers spend their hard-earned money on anything but I'm firmly of the belief that to go 5 steps forward in our financial situation, sometimes we need to go one back.
Who would hesitate paying £10 for a book if they new it would provide thousands of pounds worth of value over it's life?
#6 – This website will take on reader case studies
One aspect I am keen to incorporate into this blog is reader case studies. Too often on self-help style resources the advice is simply too theoretical. To combat this, I am hoping to tackle specific reader questions or readers financial situations with how I would plan to achieve financial independence from that situation.
So if you have any questions you'd like answered or are willing to offer yourself up as a Progression Playbook case study – let me know in the comments or contact me here.
#7 – This blogs priority is providing helpful content to its readers
It should be made clear that the main goal of this website is to allow me to share my knowledge (whether than be current knowledge or my future research on topics that interest me) with you.
When I see stories of families riddled with consumer debt or people living paycheck to paycheck because they've never learnt the basics of personal finance, my overwhelming feeling is frustration that these people haven't had the opportunity to apply the simple financial principles that would allow them to avoid these pitfalls.
It's my genuine belief that if the average financial literacy of individuals around the world were to improve, so too would society as a whole.
#8 – The blog will covers topics beyond just financial independence
Whilst the key theme of this website is becoming financially independent and improving our collective financial literacy, the blog will, in time, cover a wider range of topics.
Both the journey to becoming financially independent and the period after achieving this goal stand to benefit from guidance on other topics such as career and employment, tech skills and wider life skills including health and wellbeing.
For me, there is little point in becoming financially independent if other areas of our life such as your health and wider education suffer in the process.
#9 – The Progression Playbook will not take political sides
I, as an individual, of course have political opinions and preferences but for the purpose of this website, I will not be sharing them or forcing them down anybody's throat.
Now, this is not to say I will not refer to political news – if for example, a government were to scrap tuition fees, clearly it would be remiss of me not to mention that if I was writing about whether University is worth it or not.
What I will not do, however, is state a political position, either left or right-wing, for a number of reasons. Firstly, there are few things as divisive as politics and I don't want to turn potential readers off of the benefits I think this website can offer due to my political stance.
The second reason is this: despite our right to vote, politics by its nature is outside of our sphere of control. Even if we are desperate for a particular party or candidate to be elected, it doesn't mean they necessarily will be. What is inside our sphere of control, is how we shape our personal finances to optimise it in our given circumstances. And that's the part this website will focus on.

#10 – This site will not offer individual financial or investment advice
Sorry to end on a disclaimer but it can't be avoided that this site will never offer any individual financial or investment advice. Whilst I am a qualified Accountant, I am not a financial advisor, I do not know your personal circumstances or risk tolerance and I'm therefore in no position to guide you on your financial decisions.
What I can do, is share what I learn and what has worked for me and present you with the information you require to make the decision for yourself.
Conclusion
I hope the above 10 commandments of The Progression Playbook have made it clear exactly what this website can and can't do for you.
I'm highly commited to providing helpful, factual information to help improve readers financial literacy or even offer new perspectives on issues you may not have previously considered.
I'll also use this blog to document my journey to financial independence including reviews of the resources and tools I use along the way.
As always, please remember I am an Accountant, but not your Accountant. In this post (and all of my others) I share information and oftentimes give anecdotes about what has worked well for me. However, I do not know your personal financial situation and so do not offer individual financial advice. If you are unsure of a particular financial subject, please hire a qualified financial advisor to guide you.
This article has been written by Luke Girling, ACA – a qualified Accountant and personal finance enthusiast in the UK. Please visit my 'About' page for more information. To verify my ACA credentials – please search for my name at the ICAEW member finder. To get in touch with questions or ideas for future posts, please comment below or contact me here.