When to leave Big 4 audit is a question many auditors at KPMG, PwC, EY and Deloitte will ask themselves at some point during their careers. While some auditors have ambitions to stay in practice and ultimately become an Audit Partner, the majority of Big 4 audit employees will end up leaving the firm at some point.
The optimum time to leave Big 4 audit is after 1-2 years of being in the Assistant Manager role. At this stage, auditors have sufficient experience and expertise to leverage in future roles whilst not being too senior to move. Despite this, the most common time to leave is after qualification.
The following post lays out the best time to leave Big 4 audit in the UK, common career paths after leaving audit, and the practical considerations involved in handing in a resignation letter and working a notice period at a Big 4 audit firm.
When is the right time to leave Big 4 audit in the UK?
As expanded on below, it is my view that for those who don't harbour ambitions to become an Audit Partner of Director, it doesn't make sense to leave the audit firm before qualification or to hold off on leaving until you are an experienced Audit Manager.
Based on this, the best times to leave the Big 4 is immediately after qualifying as a Chartered Accountant before progressing to the Assistant Manager position which has a lengthy 3 month notice period or leaving after gaining 1-2 years experience in the Assistant Manager position.
For those who are happy to work in audit and are not desperate to leave upon qualification, there is a lot of sense in sticking it out in the Assistant Manager role for a year or so. This time will not only help develop managerial and technical skills, but it will also give the professional an opportunity to further develop resilience and confidence in the face of senior client management.
When it comes to interviewing for new roles, having this extra experience to draw on and speak to can be invaluable and allows the candidate to stand apart from the rest of the field which may be dominated by the newly qualified auditors.
Having this extra experience and the block of time spent on a post-qualified salary will allow candidates to request and compete for the higher salary external positions.
However, if you are someone who derives no enjoyment from audit work and can't wait for the day you can stop, clearly the best option is to resign immediately on qualification but before being promoted to the Assistant Manager role in order to avoid the 3-month notice period.
For those looking to be career auditors and eventually make Audit Partner, the temptation may be to stay put and play the long game. However, it may speed up your career progression to consider switching audit firms, to either another Big 4 firm or a smaller firm in order to move up the ranks faster. Importantly, this should only be done when the move coincides with a promotion to a more senior level.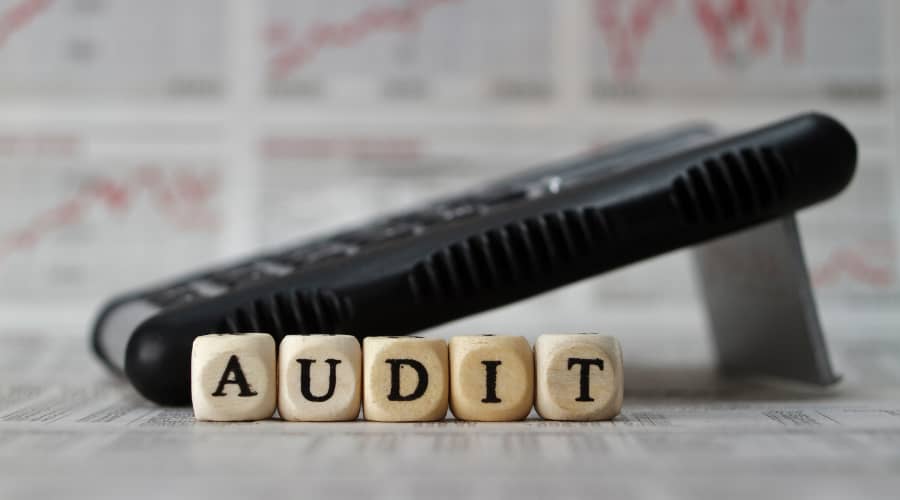 What are the most common career paths after Big 4 audit?
After leaving Big 4 audit, common career paths include internal audit, external audit at smaller firms, client-side accounting, fund accounting, group accounting, commercial accounting or business partnering roles. A small proportion of Big 4 auditors move on to pursue careers unrelated to accounting.
After qualifying as an Accountant with a Big 4 audit firm, a significant proportion of staff choose to leave and avoid the long hours and high stress for pastures new.
Whilst a small percentage of these move into completely unrelated industries and some manage to find roles in more lucrative investment management related positions, the majority move to either client-side accounting or a different type of auditing.
For those looking to continue to work in audit but away from the Big 4, internal audit roles or auditing roles at smaller firms are common.
For those looking to escape audit altogether, roles in a Company's accounting team (whether that be management accounting or more commercially focussed work) is common.
In the long run, Big 4 audit leavers will typically take up roles such as CFO, Finance Director, Financial Controller, Head of Group Finance, Fund Accounting Manager or Business Partner if their careers continue to progress well.
What pays more: UK Big 4 audit or working in industry?
Generally speaking, a newly qualified Big 4 Auditor in the UK could expect to earn a higher salary in industry (i.e. working in the Accounting team of a Company) than they would if they were to continue as an Assistant Manager in the audit firm.
In my experience, a starting post-qualification audit salary in the UK will be between £45,000 pa and £50,000 pa with the ability to progress to the Audit Manager role in as little as 1.5 years.
In industry, a newly qualified accountant in the UK working in a major city could likely find roles paying up to £55,000 pa albeit with a less clear career progression than would be common in an audit firm.
For more information on Big 4 audit salaries and progression, please refer to my guides below:
What does a typical day as a Big 4 Audit Associate in the UK look like?
A typical day as a Big 4 Audit Associate in the UK will involve travelling to a client's office and performing common audit procedures over the client's accounting records for key captions like revenue, costs, fixed assets and cash alongside a team of 3-10 people depending on the size of the client.
A common split between working from a client's premises and working from the Big 4 audit firm office (or from home) for a UK Audit Associate is roughly 80:20 but this can vary significantly depending on individual client portfolios and work allocations.
Generally speaking, Audit Associates will be testing key financial statement captions such as revenue, costs, cash, debtors, fixed assets and creditors to gain confidence the clients accounting is materially correct.
The relevant captions being tested will vary by client. This process will typically involve requesting a 'trial balance' which is essentially a summary sheet of all of the client's balances split by financial statement caption.
For example, this may say that the client has £3.2 million of cash in the bank account. The Audit Associate would then go about verifying this figure and document their results and methodology in the audit file software.
In this instance, the audit associate would contact the bank and request they confirm what the balance held is in the bank account at the applicable date is. This could then be documented as 3rd party evidence on the audit file.
An Audit Associate would likely receive a work allocation similar to this from their senior or Assistant Manager on the engagement and be responsible for testing the applicable balances, documenting them on the audit file and responding to any Audit Manager or Audit Partner review comments.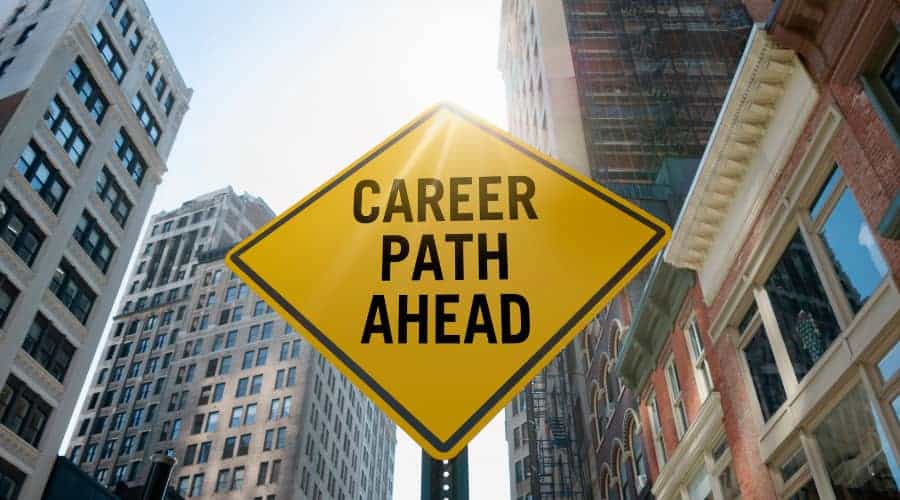 Is it too late to leave UK Big 4 audit after you reach Manager?
It is not too late to leave Big 4 audit in the UK once you reach the Audit Manager level. Many Audit Managers leave to pursue careers elsewhere. However, it can become more difficult to leave over time as roles at this level of seniority become more competitive and less frequent.
As an auditor progresses to the more senior positions, their salaries and specific expertise grow. The further down the line they choose to leave, the more difficult the job search can be. This is because there are fewer positions available at this salary level that require the specific skills developed and these roles are usually highly competitive.
For those who know they aren't career auditors, hoping to one day make the Partner or Director level, conventional wisdom would suggest leaving the Big 4 audit firm immediately after qualifying or after some experience as an Assistant Manager post-qualification.
However, Audit Managers can still move into various other roles within the Accountancy and Finance space and can boast the competitive advantage that comes from having managerial experience at a Big 4 firm, which may set them apart from other competing candidates.
Is it stupid to leave Big 4 audit in the UK before qualifying?
Whilst some struggle to acclimatize to Big 4 audit life, the best course of action is to persist through the Big 4 audit training contract and stay in the firm until you have qualified as an Accountant. Completing this training contract is an invaluable springboard to future career success.
Whilst it's not stupid to leave a Big 4 firm prior to qualification, it is not usually the best course of action when it can be helped. Sticking with the difficult Big 4 training contract will almost certainly pay career dividends further down the line and provide employees with the confidence and resilience that goes with completing a difficult task.
Having said that, some Big 4 audit employees start a training contract and quickly realise auditing, the Big 4 experience or even just accounting isn't for them. Life is too short to spend three of your prime years doing something which makes you miserable. If this is your situation, there's no shame in finding a different employer that you can live more happily with.
Does Big 4 audit experience look good on your CV?
Big 4 audit experience and particularly becoming a qualified Accountant under a Big 4 training contract is a great thing to be able to show on your CV. This gives future employers confidence that they are hiring high calibre candidates given they have already navigated the difficult world of Big 4 audit.
Recently qualified Big 4 Audit Accountants should leverage their Big 4 experience on their CV as far as possible. For example, rather than having a couple of lines detailing an old summer job, prospective employers are far more likely to be interested in examples of recent professional experience at a Big 4 employer.
Should you switch between Big 4 audit firms in the UK?
Switching between Big 4 audit firms can be a good way to speed up being promoted and boost your annual salary. If, however, you are looking to resign from one Big 4 member due to not enjoying the culture or work, it's unlikely this would be much different at another Big 4 firm.
There may be some stigma around leaving one Big 4 audit firm for another, as if you are betraying your team, but this shouldn't get in the way of moving if you are looking to capitalise on a promotion or salary increase opportunity that your current employer isn't offering.
When push comes to shove, these Big 4 audit firms will not show loyalty to employees (they'll likely sack you if you fail an exam too many times) so it is naive to suggest employees should show undue loyalty to the firms.
For a reasonable percentage of Big 4 audit graduates, the relationship between employer and employee is a mutually beneficial exploitative relationship. The employee takes advantage of the Big 4 name to leverage on their CV for future roles and the employer gets high-calibre labour with a certain percentage of the workforce earmarked for further growth in the audit field. A classic win-win.
What are the typical notice periods in Big 4 audit firms in the UK?
Prior to qualification, a typical Big 4 audit notice period will be four weeks. On promotion to the Assistant Manager role, the notice period is extended to three months. This long notice period can be difficult to manage when leaving the firm and pushes many auditors to resign prior to promotion.
As discussed above, the drop-out rate of Big 4 audit staff is highest in the period after qualifying, before being officially promoted to Assistant Manager.
One reason for this is that on promotion, the notice period changes from four weeks to three months. Many auditors who are on the fence about whether to continue in audit are dissuaded by this long notice period, not wishing to lock themselves in for a quarter of a year.
How do I officially resign from a Big 4 audit firm in the UK?
To resign from a Big 4 audit position, navigate to the firm's intranet and locate the applicable page for resignations. You will need to complete a short form to officially resign. It is common to email your manager or department lead to notify them of your resignation in advance.
The process for resignation at a Big 4 is much simpler than you may expect. Once the decision to resign is made, the formal process can be completed in just a few minutes.
It is usually good form to email your manager, department lead and other senior staff you work for regularly to let them know via email in advance so they are not caught off-guard by the formal resignation notification.
---
As always, please remember I am an Accountant, but not your Accountant. In this post (and all of my others) I share information and oftentimes give anecdotes about what has worked well for me. However, I do not know your personal financial situation and so do not offer individual financial advice. If you are unsure of a particular financial subject, please hire a qualified financial advisor to guide you.
This article has been written by Luke Girling, ACA – a qualified Accountant and personal finance enthusiast in the UK. Please visit my 'About' page for more information. To verify my ACA credentials – please search for my name at the ICAEW member finder. Please comment below or contact me here to get in touch with questions or ideas for future posts.