Making Monzo your main bank account is becoming increasingly popular with its suite of fancy features and its ability to let you receive your monthly salary a day earlier. Since making Monzo my primary day to day bank, I have simplified and optimised my personal finance which helps me move towards my goal of becoming financially independent.
Making Monzo your main bank account is a great way to simplify your banking. Monzo is an online bank which offers all of the main features of a high-street bank plus a number of other great features such as spending notifications, easy money transfers and low foreign exchange rates for overseas use.
With that being said, let's take a look below at where Monzo came from, the reasons why i believe you should make Monzo your main bank account and if the recent criticisms over Monzo are justified.
Should I make Monzo my main bank account?
In a recent Monzo survey of 4,000 customers, 98% who made Monzo their main bank account said they would recommend it to a friend and over 60% say they now save more than they did before. Statistics taken from here.
When it comes to being financially independent, both of these stats should get us interested. Not only does making Monzo your primary bank make your banking experience more simple which saves us time and stress, it can also save us money.
If, due to Monzo's great budgeting features, we can save a higher proportion of our income we will begin to develop a greater surplus (income – expenses) and can use this money to start investing – take a read of this piece I wrote on why you should start investing £100 a month to see the benefits increasing your surplus could provide.
What is Monzo bank
Monzo bank was launched in 2015 by Tom Bloomfield, Jonas Huckestein, Jason Bates, Paul Rippon and Gary Dolam who all previously worked at Starling bank (now one of Monzo's big rivals).
Monzo was originally used as a prepaid card service where you could load funds onto your card to be spent as desired. A few years down the line, Monzo (originally branded as Mondo) transitioned to offering a full current account service after being authorised by the Financial Conduct Authority in 2017.
Unlike typical high-street banks such as HSBC and Santander, Monzo does not have physical banking locations and instead markets itself as an 100% online bank that operates from your smartphone. Monzo's app-based banking experience has become hugely popular in the UK with over 3 millions customers now using the debit card.
On sign-up, Monzo users will get access to a beautifully designed App and a distinctive fluorescent orange debit card sent through the post. Whilst Monzo is currently only available to UK residents, the bank is expected to launch in the United States with the option to join the waiting list already available here.
What are the benefits of banking with Monzo?
Since moving to Monzo as my primary bank, I have been particularly impressed by the following features:
Instant notifications for money spent or received
To manage your expenses effectively, you have to know when and where your money is going. Everytime you buy anything with your Monzo card, you will get an unobtrusive notification telling you where the money has gone, how much the transaction was for and your remaining balance. All of this happens instantly – your card can still be sitting in the chip & pin machine and you'll be notified on your phone.
Freeze your card at the tap of a button
Most of us in our lives have had the unpleasant realisation we have lost our debit card. With contactless card payments, now more than ever it is important we cancel our cards as quickly as possible in this situation. With high street banks, the process of calling up, canceling a card and then restating it at a later date can be a painful, time consuming process. With Monzo, you can open the app and click one button and your card is frozen for use until you find it (or get a new one sent to you).
Making payments is ridiculously easy
Rather than exchanging bank numbers and sort codes, with monzo you can pay (or receive from) your friends simply by mobile number. There is also the option to send a request for money to a friend if, for example, you have been to a restaurant and they owe you for their half. You can also use bluetooth to see other Monzo users near you and send money that way.
Get paid a day early
Most workers in the UK are paid via BACS at the end of the month – Monzo has added a feature which allows you to access this money a day earlier. Whilst waiting an extra day isn't the end of the world, receiving your money gives you more time to plan for how to save and invest it, which is a nice perk!
Cheap card payments and withdrawals in foreign countries
I originally got a Monzo card in 2016 before going on holiday in Europe. Unlike many conventional banks, Monzo will not charge you fees for making purchases in a foreign currency and will simply convert your money using the standard mastercard foreign currency exchange rate. Similarly, with a Monzo card you can make fee-free cash withdrawals from ATMs up to £200 whereas traditional banks like HSBC will charge you for this.
Manage your money with pots and budgeting in an easy to use app.
Learning how to budget is a crucial personal finance skill. If you don't have a plan that you are willing and able to stick too, you will continue to spend without knowing what it means for your financial situation. The final major benefit of Monzo is how easy budgeting is made. You can set a budget for each category of expense i.e. eating out or utilities and then assign each expense you make against these categories.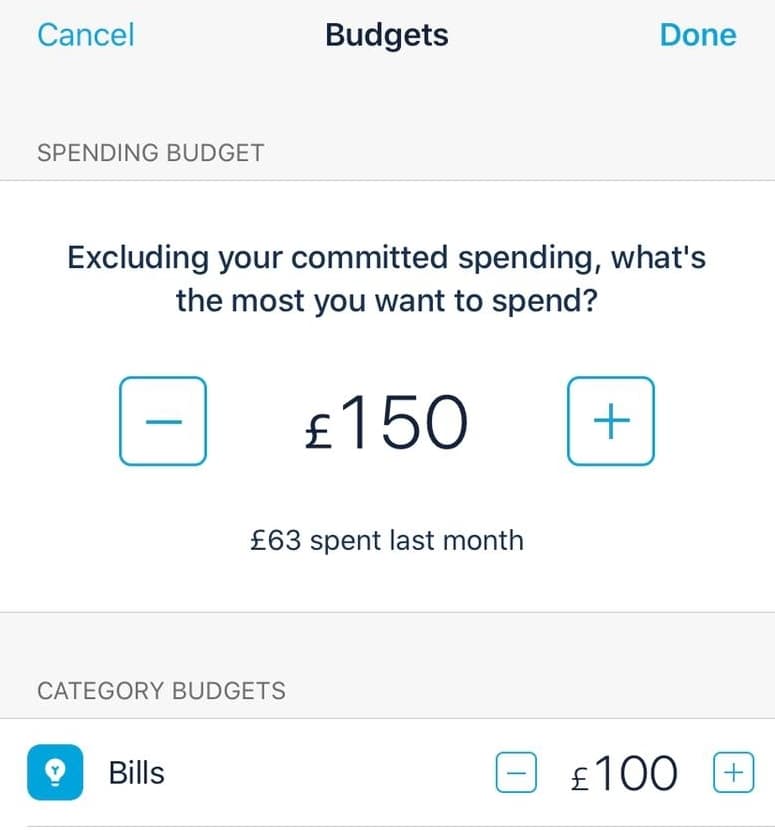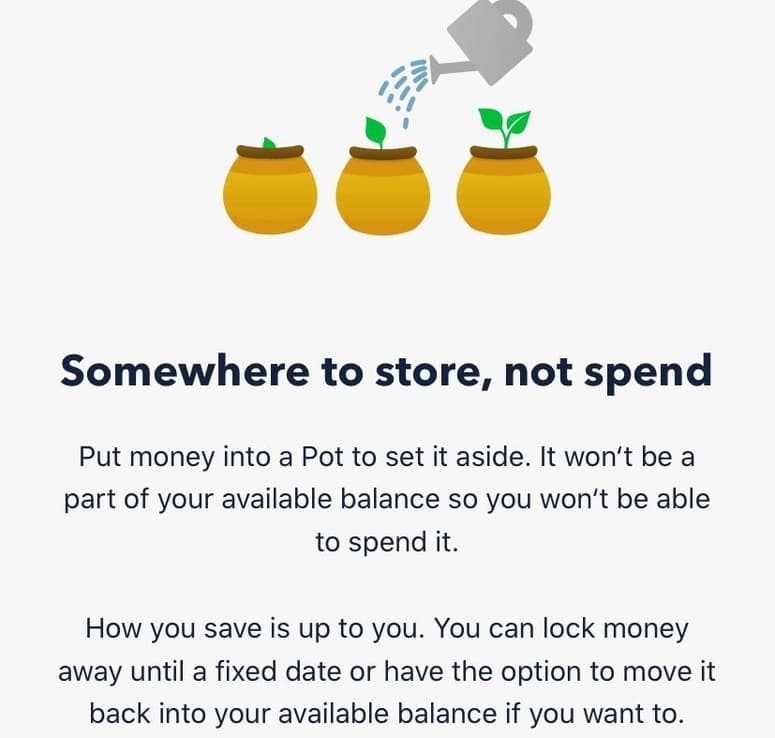 Are there any issues with banking with Monzo?
Recently, Monzo has come under some media scrutiny after BBC Watchdog Live reported that the bank was freezing customers accounts and leaving them without access to money for a number of weeks.
Clearly this doesn't fill bankers with confidence when you are considering whether to make Monzo your primary account, however, I nor any of the people I know who have used Monzo have had this issue. It should also be noted that the account freezing issues reported in this investigation are due to Monzo's fraud compliance procedures i.e. freezing accounts when suspicious activity has occurred.
Whilst the Watchdog investigation does seem to suggest than Monzo has grown faster than it's compliance can handle, the bank is generally highly regarded with a 4.5 star rating on TrustPilot and a 4.5 star rating for the App within the IOS App Store.

What are the alternatives to Monzo?
The obvious alternative to Monzo is to stick with the more conventional high street banks in the UK such as the big 4: HSBC, Lloyds, RBS and Barclays.
Despite Monzo users being protected up to £85,000 by the Financial Service Compensation Scheme which is inline with the big high street banks, many in the UK feel that something as critical as where you keep your money should be left in the hands of well-established institutions rather than tech start-ups (as Monzo was considered in its early days).
Monzo is generally considered to be more innovative and feature rich than these conventional banks, but in recent years the big four UK banking groups, amongst others, have made significant strides forwards in terms of their own mobile apps.
As well as Monzo, there are also other challenger banks that are highly considered including Starling Bank and Revolut.
Starling, unlike Monzo, was the first branchless UK bank to start paying interest to its customers on their current account balances. Whilst rates of 0.05% AER on account balances are unspectacular, this is preferential to many other app-based banks, including Monzo (which offers interest but only in a designated savings pot).
Having downloaded and tested both Monzo and Starling, there is truthfully not a lot between the two in terms of the overall banking experience. The ease-of-use and design of the Monzo app make it my slight preference over Starling without considering the interest rate point mentioned above.
For an in-depth review of Starling – check out this piece by Inkmattic.com – 'Starling bank review'.
Revolut is another strong alternative to Monzo and is actually the better service when it comes to using the card overseas and for overseas transactions and can hold cash balances in 29 different currencies.
When it comes to simplifying your finances, making monzo your main bank remains the better choice as Revolut, for all it's impressive features, fails to currently offer interest paying savings accounts and only allows for direct debits to be set up in Euros which is unhelpful for a UK banker.
Conclusion
Despite some recent criticism from the media, Monzo bank is a highly impressive online banking experience. Since adopting Monzo as my primary day-to-day bank, I have benefited from a variety of great features including getting my salary a day earlier than I otherwise would, simple requesting and sending of money to friends and families and the peace-of-mind in knowing I can freeze my card at any time should it go missing.
Whilst many people may be more comfortable banking with the traditional big 4 banking groups in the UK; Barclays, HSBC, RBS and Lloyds, the challenger banks such as Monzo, Revolut and Starling are taking market share due to their feature rich, simple to use Apps and host of benefits that the big banks are slow to offer.
I have personally used Starling and Monzo and have researched Revolut in detail when deciding whether to get a card and my app-based bank of choice is Monzo. Whilst the currency options of Revolut are incredible and make this card the stand out banking service for those operating across a number of countries, for my primary bank both Monzo and Starling are better choices simply due to certain features Revolut is currently lacking.
Whilst there's not much between Monzo and Starling, I have chosen to make Monzo my primary bank simply because I prefer the user experience and like how easy transferring money to other Monzo users is.
To sign-up for your Monzo card – use the following link: https://monzo.com/download/
This article has been written by Luke Girling, ACA – a qualified Accountant and personal finance enthusiast in the UK. Please visit my 'About' page for more information. To get in touch with questions or ideas for future posts, please comment below or contact me here.
All views on challenger banking apps are my individual preferences and in no way represent the thoughts of my employer or anybody else.