Career and salary progression are two factors every prospective BDO UK audit employee will be interested in. An audit role at BDO will attract a lucrative opening salary and a clear path to more senior roles.
An entry-level auditor at BDO can expect to earn approximately £26k per year. Once qualified as a Chartered Accountant, an Auditor can expect to be earning up to £50k per year. After this point, the salary becomes more closely tied to performance.
The below post will detail how BDO UK audit employees' salaries will progress as they rise the ranks at what is now the 5th largest accounting network globally. They were founded in 1964 with its headquarters in Zaventem, Belgium, and now operates in 164 countries worldwide with a headcount of just under 100,000 people.
As with any company, location does play a factor in the salary provided, as London wages are typically the highest in the country by a considerable margin. Therefore, if your salary doesn't match up to either this blog or what you read on the web, please keep this in mind.
This blog post will outline the typical progression route within BDO Audit, from graduate trainee to partner, along with the relevant salaries which can be expected at each level, subject to the rate of AAT/ACA qualification completion. You can also see a timeframe as a guide for how long it may take to reach each level.
What is the normal career progression in BDO UK audit?
Starting as trainee, the graduate programme usually spans 3 or 4 years wiith BDO entering you into a Level 7 apprenticeship programme which entails completing both the AAT and ACA accounting qualifications or sponsoring you through the ACA qualification alone, which usually takes 3 years.
During the first year, you would be considered an Audit Trainee, but this title quickly changes dependent on how quickly you can pass exams, with a particular focus on first-time passes which will further enhance your salary progression later down the line.
Once you have passed the majority of the exams you will be considered part-qualified for which you would receive the title of 'Semi-Senior'.
Upon completion of these qualifications, you will continue to work for the organisation, receiving the new title of Senior, with several rotations around the business to gain a well-rounded knowledge of the business before continuing to leadership roles such as senior manager and junior director, and potentially all the way to becoming a partner.
How long does it take to qualify as a Chartered Accountant in audit at BDO UK?
As specified in the graduate scheme's job descriptions, the programmes usually span 4 years, therefore you would be expected to at least be close to qualification by the end of that period.
Separately, the AAT qualification is expected to take anywhere from 6 to 18 months to complete, with the ACA taking anywhere from 3 to 5 years to complete. Therefore overall, the time to qualify can vary from 3.5 years to 6.5 years, this is entirely dependent on your approach to exams.
Depending on the qualification completed at university, you may even be able to go straight into the ACA if you have an accounting-specific degree, whereas non-related fields would need to start from the beginning. It also isn't uncommon for certain universities to offer multiple exemptions from ACA, with the University of Liverpool offering exemptions from 12 out of 15 of the ACA exams, therefore upon graduation, you would only need to complete 3 exams during the graduate scheme itself.
How much can a first-year graduate trainee earn in audit at BDO UK?
A first-year graduate can expect to earn anywhere between £20,000 to £28,000 per annum. This is heavily location-dependent, with the higher end of the bracket being provided to those working in the cities, most notably London. Typically, there are few additional benefits received at this and similar levels up until qualification.
BDO is considered a mid-tier accounting firm, therefore higher salaries are obtainable when working with the Big 4 companies.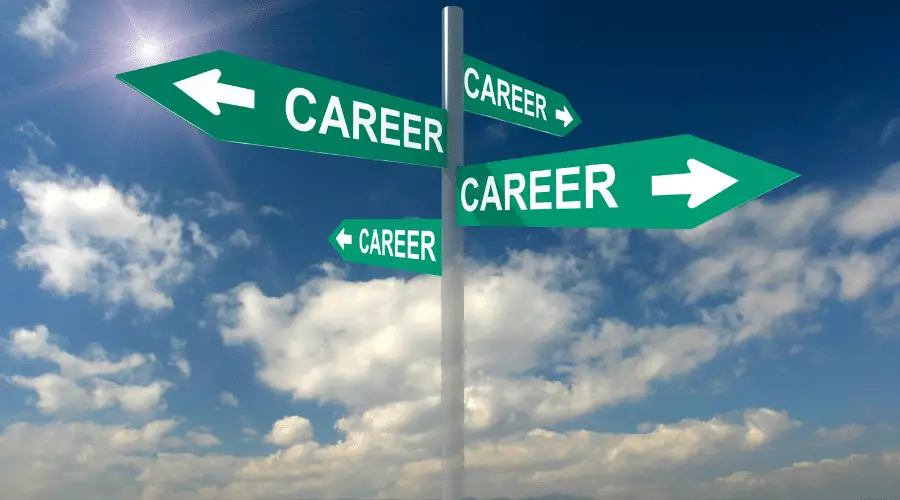 How much can a second-year graduate earn in audit at BDO UK?
A second-year graduate can expect to receive anywhere between a 2 to 5% pay increase year on year, this is also dependent on how adept you are at the negotiation as this is the first point at which you may find pay discrepancies between you and your peers.
How much can a third-year graduate earn in audit at BDO?
At this stage, you may be well on your way in the accounting qualifications, namely ACA, therefore you may be considered part-qualified, for which you would receive the title of Audit Semi-Senior. Typically, part-qualified individuals can expect to receive around £35,000 per annum.
How much can a fourth-year graduate earn in audit at BDO?
In the final year of the graduate scheme, you would be expected to be almost finished with the accounting qualification, therefore you could consider earning anywhere from £35,000 to £40,000 with a steep increase in salary upon completion of the scheme and ACA qualification.
How much can a newly qualified Accountant (Senior Associate) earn in audit at BDO?
To be considered a senior associate, you would have completed the graduate scheme in its entirety, including the ACA qualification. At this level, you can expect to earn around £50,000 per annum. Although at this level also, you will have your first exposure to certain benefits, including car allowance and increased bonuses. These benefits can increase your overall income anywhere from £5,000 to £15,000; landing you a final salary of between £55,000 to £65,000.
Please note, the car allowance is optional, therefore you would be able to receive the equivalent in cash, however, this cash would be subject to income tax as the car is considered a benefit in kind with national insurance payable by the company.
How do post-qualification audit salaries at BDO compare to the Big 4 firms?
With BDO's size, it is very competitive with other top 10 accounting firms concerning post-qualification audit salaries, boasting an upper limit of around £50,000. When compared to the Big 4, however, there is a drop off in salary comparatively, although this can be attributed to the higher expected workload for such employees, with BDO being advocates of the work-life balance with the work-life balance being famously difficult at the Big 4.
Typically, once qualified the Big 4 would earn you upwards of 10% more, although, with further progression, this increase can be exponentially higher with partners of the Big 4 earning double that of partners at BDO.
Please click on the following links to read my posts on the Big 4 audit firms and their career and salary progressions.
KPMG UK Audit – Career and Salary Progression
Deloitte UK Audit – Career and Salary Progression
EY UK Audit – Career and Salary Progression
PwC UK Audit – Career and Salary Progression
How much can an Audit Manager earn at BDO?
Once you have worked a few years as an Audit Senior, and with a few rotations to gain exposure to other areas of the business, the next step would be starting in management as an Audit Manager. You can expect to earn around £60,000 before benefits in this role, and you may even be exposed to additional benefits such as share options or profit sharing to include overall pay potentially over £70,000!
How long will it take to become an Audit Manager at BDO?
It will typically take 6 to 7 years to become an Audit Manager at BDO. This will involve a 3 or 4-year graduate programme prior to qualifying and then a further few years as a Senior Associate. Again, this will depend on performance and resourcing at your office and can vary from case to case.
How much can an Audit Senior Manager earn at BDO?
Once you have reached this level, you can expect to earn at least £75,000 per annum with further benefits provided meaning that you would be close to earning six figures. You can expect to have been working for the company for up to 10 years before reaching this title.
How long will it take to become an Audit Senior Manager at BDO?
It will take around 10 years to become a Senior Audit Manager at BDO which comprises three or four years on a graduate scheme, two years as a Senior Associate once qualified and then three or four years as an Audit Manager.
This can vary by case with certain employees becoming a Senior Manager in considerably less than 10 years whilst others are never able to make the step up to this level.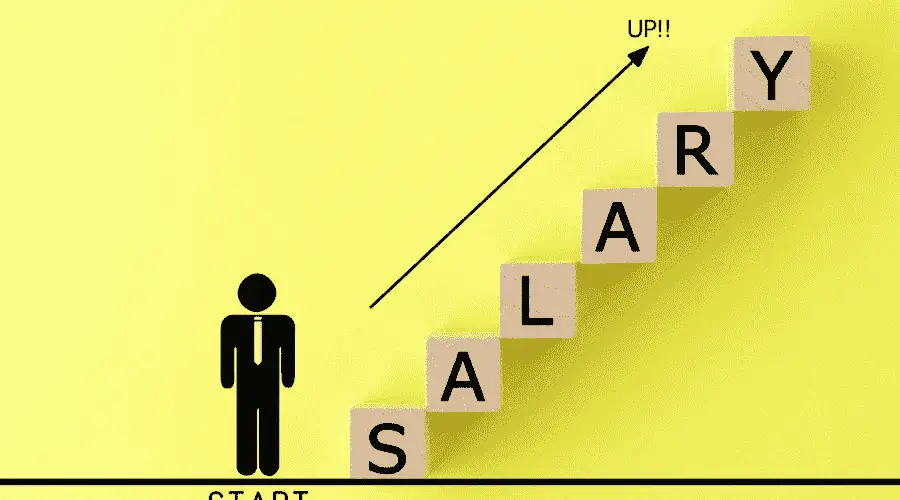 How much can an Audit Director earn at BDO?
Upon receiving a directorship, you can expect to be comfortably earning six figures, at around £125,000. At this level, salary is much less fixed, with vastly varying salaries dependent on all sorts of factors, including the clientele.
How much can an Audit Partner earn at BDO?
It was noted that partners were handed £760,000 before tax in the year to June 2021. Therefore, audit partners are well on their way to becoming millionaires once that level has been reached. But be wary, this amount is by no means fixed and is largely dependent on company performance with numerous performance-related bonuses factoring into the final salary received.
How long will it take to become an Audit Partner at BDO?
Typically becoming a partner takes anywhere between 10-15 years at the firm. With faster progression when being with one firm for the majority of the duration. Although this timeframe is largely dependent on the individual, as with the more senior positions you encounter, the less scope for advancement as there are fewer roles available, and of those roles, very stiff competition will be vying for that role, therefore being able to balance your work with your personal life, and also making necessary sacrifices along the way could be the key to you becoming a partner sooner rather than later, or even ever!
---
As always, please remember I am an Accountant, but not your Accountant. In this post (and all of my others) I share information and oftentimes give anecdotes about what has worked well for me. However, I do not know your personal financial situation and so do not offer individual financial advice. If you are unsure of a particular financial subject, please hire a qualified financial advisor to guide you.
This article has been written by Luke Girling, ACA – a qualified Accountant and personal finance enthusiast in the UK. Please visit my 'About' page for more information. To verify my ACA credentials – please search for my name at the ICAEW member finder. Please comment below or contact me here to get in touch with questions or ideas for future posts.