Work-life balance is one major consideration for those who are deciding whether to apply for or even accept a job at one of Deloitte, PwC, EY or KPMG i.e. the "Big 4". These firms have a reputation for long working hours, particularly during the "busy season" but is this still true today?
The work-life balance at the Big 4 firms is often difficult, with long working hours expected in many roles. This is particularly the case in the audit function during the "busy season". That said, work-life balance is what you make of it and many Big 4 employees manage to work reasonable hours.
So if you're either thinking of applying for a role in the Big 4 or have received a job offer and are wondering whether to accept it, read through the below post for what you can expect in terms of work-life balance directly from those who have experienced it.
I, an ex-KPMG auditor, have spoken to three contacts at Deloitte, PwC and EY respectively who work across functions and seniority levels to get the low-down on what the work-life balance is really like at these places of business.
What is the Work-Life Balance at the Big 4 Like?
If you've heard of the Big 4, you've probably also heard rumours about how tough the work-life balance can be. To start things off, the "Big 4" is a nickname given to the four largest accounting and professional services firms; Deloitte, PwC, EY and KPMG.
This nickname is given due to the disparity in size and revenue of these global firms compared to the majority of other accountancy firms across the UK.
All four of these firms have an audit, tax and advisory function with numerous central employees working in fields like HR or IT. Each of these functions tends to work in a hierarchical way and whilst there are some inter-firm differences it tends to follow a similar pattern of:
Partner > Director > Senior Manager > Manager > Associate
In order to give you the most thorough account of what the work-life balance is really like at the Big 4, I've spoken to the following contacts at each of these firms to provide real-world accounts. (To protect anonymity, I've changed the names).
| | | | |
| --- | --- | --- | --- |
| Big 4 firm | Contact name | Function | Seniority |
| Deloitte UK | Sarah | Audit | Associate |
| PwC UK | Liam | Consulting | Senior Manager |
| EY UK | Dinesh | Tax | Associate |
| KPMG UK | Myself | Audit | Assistant Manager |
Before we delve into discussing what the Big 4 work-life balance is like and hear the first-hand accounts from the above contacts – it's worth caveating by saying that it all depends. On average, Big 4 employees will have a difficult work-life balance with the expectation of long working hours, but…
It depends on:
What function you're in
What your clients are like
What your manager / team are like
Your personality, work ethic and life circumstances
Your level of seniority
For those interested in what the typical career and salary progression in the Big 4 audit looks like, click on the following link to check out my post on Big 4 audit – salary and travel information
What is the Work-Life Balance at Deloitte Like?
I spoke to my first contact, Sarah, an associate in the Audit function in Deloitte's London office about her experience of working for Deloitte and what the work-life balance was like.
Interestingly, Sarah reported that the work-life balance was "much better on the whole than I had been expecting" which seemed to suggest the reputation these firms have is not always accurate.
However, she did go on to say that "my busy season in my second year was very tough, regularly working late into the evenings on a large pharmaceutical client". For context, those working in the audit function tend to find themselves especially busy in the January-April period due to many clients having a 31 December year-end so the volume of work is concentrated in this period.
From Deloitte's point of view, they are trying to make their audit engagements as profitable as possible by minimising resourcing costs i.e. getting the job done well with as few staff as possible whilst maintaining the expected audit quality. Naturally, this leads to huge workloads for the staff on the engagement.
Sarah also highlighted the importance of the team you end up working with, which frequently rotates whilst working in the audit department. She said "I have been a bit lucky to have worked with reasonable managers who don't expect their staff to work all night. Some of my year group have found themselves on long engagements with very demanding senior staff."
So as I said above, work-life balance at these huge conglomerates really can vary considerably based on several different factors.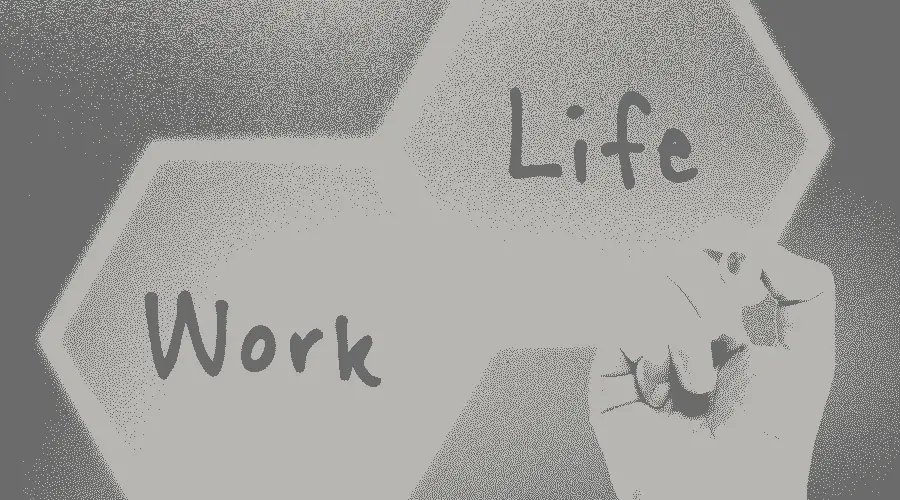 What is the Work-Life Balance at PwC Like?
Having spoken to Sarah at Deloitte, I wondered if the poor work-life balance reputation of the Big 4 firms stemmed from the audit function and the related busy season.
Having caught up with Liam at PwC who works in a specific branch of advisory which assists clients in preparing their year-end financial accounts, he suggested his work-life balance was generally excellent and that he "works a pretty standard 9-5 for the vast majority of the year".
This does suggest work-life balance is not an issue in certain sub-functions within these firms. I asked Liam whether he thought this was a PwC-specific benefit, curious if this was an initiative PwC had focussed on to improve their staff's well-being but Liam didn't seem to think so, saying "I used to do a similar role at EY and the hours were pretty good there too, even back when I was a very junior employee".
Looking at the broader stats, this Indeed.com article suggests that PwC employees rate their work-life balance as 4 out of 5 stars which sounds promising on the face of it, but having scanned down a number of the reviews, several mentioned long hours, repetitive work and high stress.
What is the Work-Life Balance at EY Like?
My next stop was with a Linkedin contact of mine, Dinesh, who works as an associate in the tax function at EY. Whilst the anecdotal reviews of both Deloitte and PwC above were fairly positive, Dinesh painted a much more cynical picture of the Big 4 work-life balance.
Dinesh suggested his own work-life balance was pretty poor with "frequent late evenings and informal weekend work often needed to catch-up on ridiculous work-loads" which surprised me given I had approached him with the assumption a tax graduate scheme would entail a better work-life balance than in audit.
Dinesh went further, suggesting that across the Big 4 "there is a weird expectation and fake sense of pride in working late hours and showing the senior staff what a hard worker you are" which certainly rings true from my own time at KPMG with the idea of face-time in the office being an unspoken rule.
In EY's defence, they do have a number of great programmes for young working families and a number of online reviews do suggest senior staff do the utmost to be flexible around family circumstances.
What is the Work-Life Balance at KPMG Like?
As an ex-KPMG Assistant Manager in the audit function myself, I know all too well what the work-life balance at KPMG can be like. In my experience, it can be a real mixed bag.
Throughout my graduate programme and continuing into my role as an Assistant Manager, I would have certain periods of very reasonable working hours, rarely working beyond 6 pm. However, I worked a couple of busy seasons where I would work until late at night for two months solidly.
I left KPMG a few years ago now, but my impression at the time was that the technology lagged behind the other members of the Big 4 which made the audit process less efficient and lead to longer working hours although this did appear to be getting better towards the end of my audit career.
For more information on salary and career progression at KPMG, click on the following link to read my post on KPMG UK Audit – Career and Salary Progression
Which of the Big 4 has the Best Work-Life Balance?
Based on the above first-hand reviews, it would appear PwC has the best work-life balance of the Big 4 but clearly one account is not representative of a global firm.
Indeed.com suggests EY and PWC have an average rating of 4 out of 5 stars, with KPMG and Deloitte lagging slightly behind with 3.9 stars. This suggests that all firms have a very similar work-life balance offering on the whole which makes sense as if one of the Big 4 broke ranks, they would gain a competitive advantage over the others, so the four firms likely benchmark against each other.
Whilst the average scores look strong, it should be noted that there is huge variation across the firms based on seniority and function. There will be thousands of employees in centralised functions like HR and IT who likely have very good work-life balance.
However, many of the client-facing staff in the audit, tax and advisory functions will work tremendously long hours, particularly those who are ambitious to climb up the corporate hierarchy.
Is Working at the Big 4 Stressful?
Working at one of the Big 4 firms can be stressful particularly in the client-facing areas that involve tight deadlines and long working hours. Each individual is different and many Big 4 employees feel low or moderate stress but others feel highly stressed by the corporate environemnt and demanding work schedule.
Back when I was a KPMG auditor, I used to think that stress was passed down the hierarchy. Partners and Directors are stressed because they sign off on an audit opinion that they are liable for. They therefore pass this stress down to the Senior Managers and Managers on their audits to ensure the audits go well.
In turn, the Managers put pressure on the Assistant Managers (who are responsible for the completion of the audit fieldwork) to ensure all the work is done in a timely and accurate fashion.
In order to achieve this, the Assistant Managers are forced to put pressure on the junior staff to get through huge work allocations in limited periods of time.
Of course, how stressed you are at work (at the Big 4 or otherwise) ultimately comes down to each individuals personality. Some people are wired to be stressed easily and have not developed strategies for coping with that.
Others don't feel particularly stressed or know how to manage the stress when it does arise.
Sarah from Deloitte UK suggested a lot of her friends who work across the Big 4 are frequently stressed and often don't have much free time to socialise and unwind.
Even though working in the Big 4 can be stressful, the experience on your CV can be invaluable when it comes to moving on and finding a new employer. With that in mind, click on the following link to have a read of my recent post on When is the right time to leave Big 4 audit in the UK?
How does the Work-Life Balance at the Big 4 compare to smaller firms?
Whilst it varies by location, client, department and your manager, the work-life balance at the Big 4 will, on average, be worse than at the mid-tier or smaller firms simply due to the higher expectations, larger clients and culture.
However, the work-life balance for someone at the Big 4 who has a nice client and a supportive manager may be far better than someone at a smaller firm with a nightmare client or boss.
It is worth noting that the working practices and structure of firms like BDO, RSM and Grant Thornton are very similar to that of the Big 4 so the work-life balance at these firms may not be much different on average.
---
As always, please remember I am an Accountant, but not your Accountant. In this post (and all of my others) I share information and oftentimes give anecdotes about what has worked well for me. However, I do not know your personal financial situation and so do not offer individual financial advice. If you are unsure of a particular financial subject, please hire a qualified financial advisor to guide you.
This article has been written by Luke Girling, ACA – a qualified Accountant and personal finance enthusiast in the UK. Please visit my 'About' page for more information. To verify my ACA credentials – please search for my name at the ICAEW member finder. To get in touch with questions or ideas for future posts, please comment below or contact me here.