Starting on the CFA Level 1 is an excellent (and necessary) step towards a career in the lucrative finance industry. The CFA qualification is challenging but rewarding and it makes sense to find out exactly what kind of a time commitment you're taking on before you sign up. 
You will need 300 hours of study to complete the CFA Level 1. If you're studying full-time, you can complete the course in three months, but most students take eight months to finish CFA Level 1. However, studying works differently for everyone, so be sure to allow yourself enough time.
In this article, I explain the CFA Level 1 exam and show you exactly what's included within the course and how each topic is weighted on the exam. I also offer advice on which study methods might be best for you. You'll even find useful information on enrolment requirements.
It should be noted that I have previously taken the CFA Level 1 exam and achieved a pass in the top 10% of sitting candidates. However, I have not sat either the level 2 or level 3 exams and am not a chartered financial analyst.
Check out all of my recommendations on books, professional qualification resources and more here!
Please note, some of my blog posts contain affiliate links. If you make a purchase via these links, I will earn a commission at no additional cost to you. I do not recommend anything I have not either personally used or had highly recommended to me.
---
How Long Do I Need to Study for the CFA Level 1?
CFA Level 1 takes around 300 hours of study. It is possible to finish the course in three months if you're studying full-time. However, most students take between six to eight months. 
Nevertheless, studying is different for everyone, and you may need less time or perhaps more. Don't try and squeeze too much in, as this won't help you pass the exam. A slower, steady pace for your studies will give you the best chance at the exam.
In my experience, the big challenge of CFA Level 1 is not the complexity but rather the volume of information. With this in mind, making sure you allow yourself enough time to become comfortable with the material and to benefit from the advantages of spaced repetition is crucial.
If you analyse your schedule to find out how many hours per week you could dedicate to studying, you can then determine how long it will take to complete 300 hours of study.
Analyst Prep has an excellent video on the Level 1 CFA here: 
When Can I Study for the CFA Level 1?
You'll need a Bachelor's degree, but you can also begin the CFA Level 1 during your final year at University. However, if you have four years or more of qualified experience in the industry or four years of a mixture of experience and University study, you may also enrol. You can find more information on enrolment requirements at the CFA Institute.
What Does the CFA Level 1 Syllabus Cover?
The CFA Level 1 syllabus is broken down into ten topics or units. The syllabus is weighted as follows:
| | |
| --- | --- |
| Unit | Exam Weighting |
| Ethical and Professional Standards | 15% |
| Quantitative Methods | 10% |
| Economics | 10% |
| Financial Reporting and Analysis | 15% |
| Corporate Finance | 10% |
| Equity Investments | 11% |
| Fixed Income | 11% |
| Derivatives | 6% |
| Alternative Investments | 6% |
| Portfolio Management and Wealth Planning | 6% |
What Material is Covered in Each of the CFA Level 1 Topics?
Ethical and Professional Standards (15%): This unit looks at how ethics are applied in the investment industry. You will study the CFA Institute Code of Ethics and Standards of Professional Conduct and the Global Investment Performance Standards (GIPS). 
Quantitative Methods (10%): During this topic, you will learn the quantitative concepts you will use in your career as an investment manager. You will also study the application of those methods.
Economics (10%): The Economics unit covers microeconomics, macroeconomics, monetary and fiscal policy, international trade, and currency exchange rates.
Financial Reporting and Analysis (15%): This topic includes balance sheets, cash flow statements, and many other financial reporting and analysis techniques.
Corporate Finance (10%): Here, you will learn about capital budgeting, capital management, and other aspects of corporate finance.
Equity Investments (11%): This module includes studying the structural make-up of financial markets and equity analysis.
Fixed Income (11%): Here, you will study fixed income markets, the basic concepts around them, and how to analyse them. 
Derivatives (6%): This unit includes forwards, futures, and swaps, as well as looking at the framework for derivatives.
Alternative Investments (6%): You will study alternative investments such as hedge funds, real estate, and more.
Portfolio Management and Wealth Planning (6%): Here, you will learn how to manage portfolios, and you will also begin studying risk management. 
If you want an easy way to keep all your topic notes in one place, you can get this excellent Paperchase 10-Subject Notebook from Amazon.co.uk (Aff). It has exactly ten dividers, so there's room to separate all your CFA Level 1 topics, and it has 400 pages to write on. 
The CFA recommends a choice of two calculators which are essential for the CFA Level 1, my preference is this Texas BA II Plus model from Amazon.co.uk (Aff). Both of the permissible calculator models are expensive, unfortunately, this is something CFA candidates must accept before signing up for this qualification.
What Is the Structure of the CFA Level 1 Exam?
The CFA Level 1 exam is a computer-based exam (CBE) made up of 180 questions. You will sit the questions in 2 different sessions, and you may have a 30-minute break between them. However, the interval is entirely optional.
Most tests take around 4.5 hours, but it is recommended that you allow for 5.5 hours when planning your day.
Previously, the CFA Level 1 exam was 240 multiple choice questions split between two three hours exams. This was changed in late 2020 to the current format which appears a little less taxing with fewer questions and less overall exam time.
When Can I Take the Exam?
Exam windows have increased to 4 times per year, instead of 2, and you can now take the CFA Level 1 exam in February, May, August, or November. Nevertheless, you can choose whichever date suits you, but remember to schedule your study hours carefully, first. It's also a good idea to pick a month where you're usually less busy, so you have time to revise.
Where Do I Take the CFA Level 1 Exam?
The exam will be held at a test centre near you. You can select the centre you wish to attend when you register for the exam. You don't have to sit the exam at your local centre if you don't want to, so you can still take your CFA Level 1 exam even if you're travelling, or staying with family.
Most major cities or towns around the world will have a CFA testing centre.
What Are the Pass Rates for CFA Level 1?
Pass rates for CFA Level 1 are around 42%, so just under half of the applicants pass. However, you will receive details of your performance in each topic, so it'll be easy to see which units you need to work on. This can totally change your game next time you sit the exam, as you'll be able to improve those areas before you retake it.
There is not a formal passmark i.e. you pass if you get over 65%. Instead, the exam score is based on your performance relative to all other sitting candidates. A good rule of thumb is to aim for a 70% score on the exam and to make sure no single topic is lagging too far behind the others.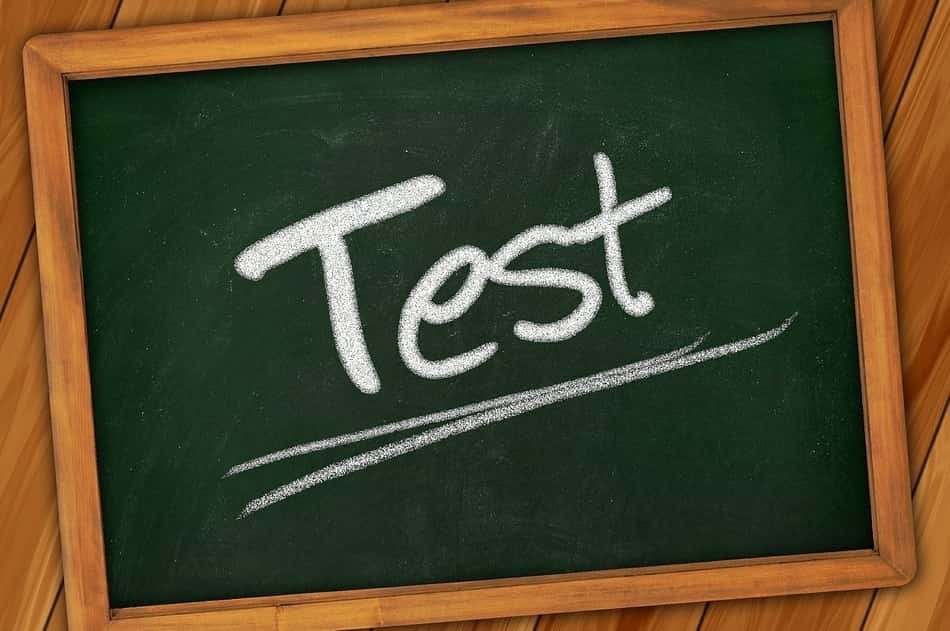 Can I Resit the CFA Level 1 exam?
You can resit the exam as many times as you need to. Some distance learning providers would offer 50% off their materials if you failed with another provider. However, you will need to provide your invoice, and it may not cover the fees for the exam itself.
What if I Already Have Experience or Other Qualifications?
You can make use of any relevant study or work experience you have had towards the four-year minimum you need. However, you will still have to take all three exams (Level 1, 2, and 3) to become a full-fledged Chartered Financial Analyst.
Check out my recent post on whether it's worth doing the CFA after formal Accounting qualifications like the ACA.
What Are the Best Studying Methods for the CFA Level 1?
CFA Level 1 is offered through a variety of study methods, such as distance learning, classroom learning, and blended learning.
Distance Learning 
You will study everything at home, using the internet, and sometimes textbooks. Some online courses offer live classes, some have on-demand classes, and most have recorded video classes as part of their study materials.
Distance learning is ideal if you are very self-motivated or committed to your CFA study. It also helps if you need total flexibility to fit your study around work and family commitments. 
However, distance learning is not a good fit if you struggle to get anything done on your own or if you find self-study challenging.
Classroom Learning
Lessons in a classroom cost much more than distance learning. Nevertheless, you might find it easier to stay motivated and meet deadlines by studying with others. 
Classroom learning depends on you taking fixed classes, so it's great for those who need more structure, but it's not a good choice if you need plenty of flexibility.
Blended Learning
If you find that you're somewhere in the middle, and neither distance learning nor classroom learning is quite right for you, try blended learning. With blended learning, you get a mixture of classroom learning and self-study at home.
Blended learning could be ideal for you if you don't have a lot of time to commit to classes but still need some communal motivation or access to a teacher. 
Conclusion
In this article, I looked at the CFA Level 1, from what the exam is like to the best ways to study it. I also showed you what topics are on the course and how the exam is weighted for these. Finally, I explained that you could use existing study time or experience towards a four-year minimum for enrolment of the CFA Level 1 course. 
---
As always, please remember I am an Accountant, but not your Accountant. In this post (and all of my others) I share information and oftentimes give anecdotes about what has worked well for me. However, I do not know your personal financial situation and so do not offer individual financial advice. If you are unsure of a particular financial subject, please hire a qualified financial advisor to guide you.
This article has been written by Luke Girling, ACA – a qualified Accountant and personal finance enthusiast in the UK. Please visit my 'About' page for more information. To verify my ACA credentials – please search for my name at the ICAEW member finder. To get in touch with questions or ideas for future posts, please comment below or contact me here.