Figuring out if accounting is the right career for you can be difficult. There are a lot of specialties to look at, each with its own financial perks.
A career in accounting is considered one of the top-paying fields in the UK. Accountancy is an in-demand profession that warrants high pay for employees and specialists in this department. With good qualifications, accountants can earn a good salary, especially with certain specialisations that offer a greater earning potential.
If you're starting out, it is also a good idea to know what qualifications you require to begin a career in accountancy.
Does Accounting Pay Well in the UK?
On average, accountants can earn anywhere between £28,000 to £100,000 annually. Accounting salaries can vary widely based on a number of factors. The type of accountancy, how long you've had the job, experience and responsibilities all contribute to the final figure. 
Fresh graduates and accountants who are just starting out are looking at close to £33,000 as their starting salary. Naturally, this increases with the level of experience. Higher experienced individuals can be making about £60,000 a year. In London alone, accountants are experiencing a 7.8% increase in their salaries. 
Average accountant pay also differs based on your location. For example, the average salary in London is currently about £44,000. In Glasgow, the average salary is close to £40,000. In Manchester, on the other hand, the average accountant's salary is around £35,500. Many factors go into determining an accountant's salary. These figures only give an idea of the well-paying field accountancy can be.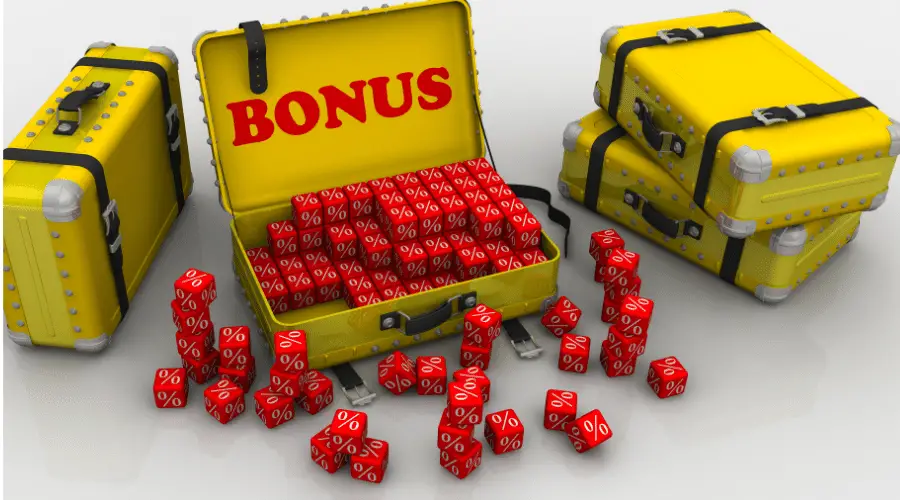 What Type of Accountant Makes the Most Money?
Within accountancy, there are a lot of sub-specialisations that offer varying pay rates. The highest-paying accountancy job is that of a Financial Controller. Someone in such a position may be earning in excess of £80,000. A Financial Controller is in charge of the entire accounting department. Their job is to look after the company's financials, payroll, budgeting and taxation, among other things. 
Financial Analysts earn close to £70,000. They offer financial advice to companies and individuals regarding investment decisions. Therefore, they are most involved with stocks, bonds and other investments.  
A Certified Management Accountant (CMA) earns around £60,000. A CMA is responsible for the accounting and management aspects of the job. This includes administrative controls, reporting on company compliance and internal policies. The designation involves working with numbers and preparing strategies and policies. 
Chartered Accountants make a similar amount to CMA's. Their role differs in that it is focused on financial reporting and decision-making. Chartered Accountants work with corporate finance and taxation, and they provide advice on financial decisions. 
What Are the Highest-Paying Accountancy Firms in the UK?
Many of the top UK accountancy firms offer high-paying positions to accountants. These include Deloitte, the international services firm, which offers over £58,000 in salary on average. 
One of the other Big Four accounting firms, PricewaterhouseCoopers (PwC), also offers high pay for accountants. As the second biggest professional services company in the world, it is a desirable workplace for many accountants. It pays, on average, about £50,000. 
Finally, Ernst and Young (EY) offer over £52,000 as their average salary. EY is also one of the Big Four accounting firms, which offers professional services worldwide.  
For more information on the salaries that can be earnt at the Big 4 Accounting firms – read my post at the following link: Big 4 audit – salary and travel information
For more information on the bonuses offered by the Big 4 Accounting firms specifically – check out the following: How much do the Big 4 Accountancy firms pay in Bonuses?
Do Accountants Earn as Much as Lawyers?
Both law and accountancy are one of the highest-paying careers in the UK. Both have a significant percentage of professionals with high per-annum earnings. On average, it may be difficult to say if one or the other profession makes more money. In fact, the gap between the earnings of accountants and lawyers is not as big as many people assume. 
In 2014, nearly 1400 partners in law and accountancy firms earned over £1 million. A study even found that lawyers and accountants are responsible for 13.3% of the multi-million pay packages in the UK.  Clearly, both career paths can be very lucrative. 
On average, lawyers earn about £40,000 a year. However, any direct comparison between lawyer and accountant earnings is a bit difficult. A number of factors determine an accountant's or lawyer's pay. These include the speciality one works in and their experience level and work duties, to name a few  Rest assured, however, that the difference between accountants' and lawyers' earnings is not too great.
Will Being an Accountant Make You Rich?
Accountancy falls among the higher-paying professions in the UK. It is an essential profession in most industries and companies. That means companies are often willing to pay them well to keep them happy. It is certainly possible to get rich working as an accountant. 
Working in the higher-paying sectors of accountancy is one way to become rich in this field. For example, Financial Controllers have the highest earning potential in the UK. This field can be very rewarding in terms of earnings. Additionally, Fund accountants, who prepare consolidated accounts for investment funds, also earn well. An accountant in investment management shares:
"Fund Accountancy can be lucrative given investment management or private equity companies often remunerate staff better than ordinary companies, and bonuses can be linked to the performance of the wider fund."
Building up your own accounting firm may be another way to become rich. It offers greater opportunities to work directly with companies offering quality service. As you own the company, you will not have to wait for raises or promotions. Quality accountancy service providers charge their clients heft amounts in exchange for their services.  
Do You Need a Degree or Professional Qualification to Be an Accountant?
You don't need a degree to become an accountant. Many people do take the academic route to get a degree. However, it is not essential, and even those with degrees in unrelated subjects can pursue a career in accounting. 
Many subspecialties in accounting do require some professional qualifications. For public practice, for example, ACA qualifications can help you work with an accounting firm advising clients. This qualification is offered by the Institute of Chartered Accountants in England and Wales (ICAEW). 
Anyone interested in the non-profit sector may look for professional qualifications offered by the Chartered Institute of Public Finance and Accountancy (CIPFA). The Chartered Institute of Management Accountants (CIMA) qualification is most suitable for working within a private company.
The Association of Chartered Certified Accountants (ACCA) qualifications have a broader application. With ACCA qualifications, you will be able to specialise down the road. Regardless of the type of qualification you have, you are not necessarily bound to any one specialisation. Different certifications and qualifications now have multiple career applications. 
Do Accountants Get Paid Big Bonuses?
Accounting is one of those fields where bonuses get bigger with experience. On average, accountants earn 12% of their annual income in bonuses. Starting out, the bonus percentage may be about 10%, which also happens to be the average bonus rate in the UK. With experience, this number is bound to increase. 
For example, a Senior Financial Analyst may earn between £60,000 to £100,000 a year. This speaks to about five to eight years of experience. At this stage, one can expect a bonus anywhere between 40% to 150% of their earnings. Accountants' salaries and bonuses have been on a rise in recent years.
Is It Easy to Work for Yourself as an Accountant?
You can work for yourself as an accountant, but whether it is easy or hard is for you to decide. To begin with, it's best that you have some prior experience working with a company. This is not a necessary step, but it will certainly add to your portfolio. It would also help you gain useful skills, training and insight before you go out on your own. 
You will need relevant qualifications to work for yourself as an accountant. With digitalisation, the work aspect is not that difficult at all. You can offer your services to companies around the world if you wish to work remotely. You can also specialise in offering more hands-on, personal service to local companies.
Is Accounting a Good Career?
Accounting can be a very financially beneficial and reliable career. Degrees and qualifications in accounting can land you jobs in major cities like London. With qualifications from institutes and universities of high repute, you may well end up working with the top accountancy firms in the country. 
Because pretty much every business needs an accountant, this is not a job that will disappear anytime soon. As far as career paths go, it's a stable choice. You are likely to find a market for your services in a variety of capacities.
A career in accounting pays quite well in the UK. While some specialisations make more than others, it is possible to earn a comfortable living in any field specialisation. Good qualifications can help you develop a strong and successful career. You may choose to work with a company, or independently. Either way, accounting can be a rewarding lifetime career. 
---
As always, please remember I am an Accountant, but not your Accountant. In this post (and all of my others) I share information and oftentimes give anecdotes about what has worked well for me. However, I do not know your personal financial situation and so do not offer individual financial advice. If you are unsure of a particular financial subject, please hire a qualified financial advisor to guide you.
This article has been written by Luke Girling, ACA – a qualified Accountant and personal finance enthusiast in the UK. Please visit my 'About' page for more information. To verify my ACA credentials – please search for my name at the ICAEW member finder. Please comment below or contact me here to get in touch with questions or ideas for future posts.