An economics degree can be a great way to gain essential skills and knowledge that can be used in a variety of careers. However, with tuition costs on the rise, it's important to consider if an economics degree is worth the investment. 
An economics degree is recognised as being just as challenging as many of the more academic subjects and because economic concepts are always evolving, there is always something new to learn. If you're willing to put in the work, an economics degree can be well worth your while.
In this blog post, we'll take a look at what is involved in an economics degree and what you can expect to earn after graduating. By the end of this post, you should have a better idea if an economics degree is right for you.
Is Economics a good degree to study for?
The skills learned in an economics degree can be applied to a wide range of real-world situations, from personal finances to government policymaking. 
Economics is the study of how people use and exchange goods and services. It is a social science that deals with the production, distribution, and consumption of goods and services. Economics is a branch of knowledge that deals with the efficient use and allocation of resources among different uses. Studying economics is a way to understand how societies work and how people make decisions that affect them.
The study of economics can be beneficial for those who wish to pursue a career in business, government, finance or investments. Those who study economics learn about economic principles and their application to real-world problems.
They also develop analytical and critical-thinking skills that can be applied in a variety of settings. Due to the transferable skills and knowledge gained through an economics degree, many students find that studying economics is a good choice for their future career plans.
An economics degree can offer a number of personal and professional benefits. Whether you're interested in data analysis, finance, or policymaking, an economics degree can give you the skills you need to succeed.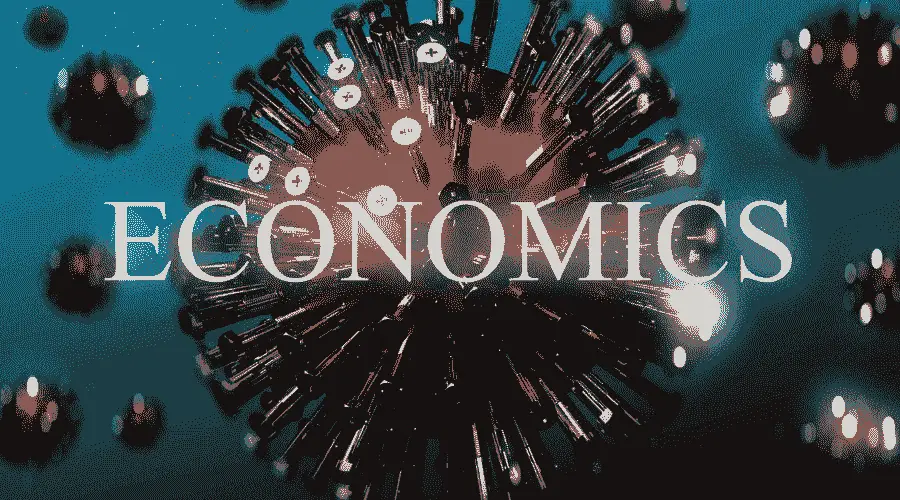 Is an Economics degree worth it?
In the UK, the cost of university education has been rising in recent years. For many students, this has led to increased levels of debt. As a result, many people are now wondering whether it is worth pursuing an economics degree.
Economics is a highly respected discipline, and employers often view economics graduates as well-rounded and intelligent individuals. Economists are in high demand, and the average salary for economists is significantly higher than the national average. 
It is important to remember that the cost of a university education is not the only factor to consider when making a decision about whether or not to study economics. The decision of whether or not to study economics depends on a number of factors, including your career goals, your financial situation, and your personal preferences. 
It is also worth considering the job market for economists in the UK. Although the economic situation in the UK has been challenging in recent years, there is still strong demand for economists in certain sectors, such as banking and finance. So even if you are not able to find work immediately after graduation, there is a good chance that you will be able to find work in the future if you have an economics degree. 
For more information on whether a University degree is worth the cost, click on the following link to read my post on University degree: pointless or an essential step in your career?
How hard is an economics degree?
Many students choose to study economics because they believe it will be an easy degree. In reality, an economics degree can be incredibly challenging. The key to success is to have a strong foundation in maths and algebra. In addition, students need to be able to effectively communicate their ideas. 
What jobs can an economics degree lead to?
When most people think of economics, they think of finance and investment. However, an economics degree can lead to a variety of interesting and rewarding careers. 
For example, many economists find work in the government, providing analysis and advice on economic policy. Others go into teaching, helping to train the next generation of economists while others decide to pursue careers in fields such as banking and accountancy. 
Many economics graduates also find work in the private sector, providing economic research and consulting services to businesses. 
In short, an economics degree teaches you so many interdisciplinary skills that you'll be an attractive applicant for many jobs, across a variety of industries. 
What will I study during an economics degree?
An economics degree will provide you with a strong foundation in economic theory as well as its application to real-world problems. You will study microeconomics, which examines how individuals and firms make decisions, and macroeconomics, which looks at the behaviour of the economy as a whole. Macroeconomics also focuses on aggregate economic variables such as inflation, unemployment, and economic growth.
In addition, you will learn about monetary and fiscal policy, international trade, and development economics. Ultimately, an economics degree will give you the skills and knowledge you need to understand and analyse complex economic problems. 
Which UK universities are best for economics degrees?
When it comes to studying economics at the university level, there are a number of factors to consider. One of the most important is the reputation of the institution. The UK is home to some of the world's top universities, and many of them offer excellent economics programs.
Be sure to research the lecturers at each school to get an idea of their areas of expertise and teaching style. Finally, it is also important to consider the cost of tuition and living expenses. With all of these factors in mind, here are five UK universities that offer top-notch economics programs:
3. London School of Economics and Political Science
4. University of Warwick
5. University College London (UCL)
What A-Level grades do I need to study economics at University?
To study economics at university, you will need to have achieved certain grades in A Levels (or the equivalent qualifications). The specific requirements will vary from institution to institution, with Cambridge and Oxford requiring A*A*A while most other top universities require AAB.
An A Level in maths is highly recommended, alongside economics if it is offered. If you don't have the option to take an economics A Level at your school then you can replace it with subjects such as business studies, statistics or history. 
In addition to good grades, it is important to have strong analytical and critical thinking skills, as well as the ability to communicate complex ideas clearly. If you can demonstrate that you have these skills and attributes, then you should be well-positioned to study economics at university.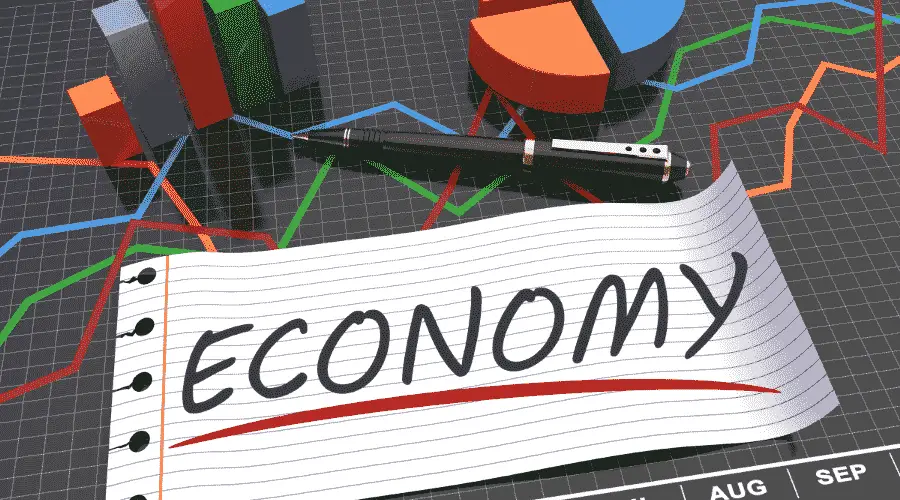 How long does it take to complete an economics degree?
In the UK, the length of time it takes to complete an economics degree can vary depending on the institution and the type of program.
Most universities offer three-year Bachelor of Arts (BA) programs in economics, while a few institutions offer four-year Master of Arts (MA) programs. The MA programs typically include additional coursework in mathematics and statistics.
Students who wish to pursue a career in economics may also choose to earn a five-year Master of Science (MSc) degree. PhD programs in economics are also available at some universities, but these typically take four to six years to complete. Students who are interested in pursuing a career in economics should plan on spending at least three years completing their undergraduate degree.
What is a placement year in an economics degree?
A placement year (also called an internship year) is an optional year spent working in industry between the second and third years of an economics degree. The placement year provides students with an opportunity to gain valuable work experience and earn a salary while completing their studies.
Placements are typically taken in the financial services sector, but other industries such as retail, leisure, and manufacturing also offer opportunities. Students who take a placement year often find that it enhances their employability and gives them a competitive edge when they enter the job market after graduation. In addition, many students find that their placement year helps them to confirm their choice of the degree programme and choose their future career path.
Do I have to have a maths A-Level to study economics at university?
Economics is all about finding trends and patterns in data, which means that having a strong foundation in maths is essential. Without A-Level Mathematics some universities will still consider your application providing that you take the Introduction to Mathematics for Economics course in the first year.
In conclusion
An economics degree will provide a strong foundation for a successful career in business and finance. The skills you learn in your economics classes – such as critical thinking, problem-solving, and data analysis – will be valuable no matter what industry you work in. If you're interested in pursuing a career in economics or finance, an economics degree will absolutely be worth the hard work.
For more on the benefits of a University degree, click on the following link to read my post on Pros and cons of going to University in the UK