Deciding whether to pursue a university degree is a hugely important decision which will impact your career prospects, future finances and more immediately – the next three to four years of your life. This is a lot to pile onto the shoulders of a teenager and many will be asking themself exactly how important a university degree is.
A university degree will usually help extend the quantity and quality of future career options, typically lead to a higher income and help form social connections. This has to be weighed up against the high student loan debts incurred and the perceived declining value of a degree.
Clearly an individual's future career choice, passions and interests all play a role in whether or not they go to university but for me, there are many other factors worth considering when deciding whether a university degree is pointless or an essential step for future career growth.
---
Is a university degree pointless?
An increasingly common school of thought is that a university degree isn't as valuable as it used to be. The mainstream press is full of stories of students coming out of university with a reasonable 2:2 or 2:1 level degree and still struggling to find employment.
When you hear of degrees such 'Office Studies' or 'Outdoor Adventure' it's not completely unfair to ask the question; is a degree as indicative of a competent, well-trained employee as it used to be?
The stats seem to say no. This HESA research states that "the percentage of students achieving first-class honours has increased two percentage points every year since 2013/14". It seems improbable that this is due to gradually increasing academic ability but rather the easing off on the difficulty of degrees, otherwise known as 'grade inflation'.
There are a number of interlinked factors playing into the decreasing value placed on a degree including grade inflation, newspaper league tables and the ever-expanding array of courses, all underpinned by the punitively high student loan costs incurred.
League tables published within newspapers such as The Guardian (2020's league table linked here) are now considered a primary source for prospective students to use when deciding which university to attend. So to justify high fees and rank well in newspaper university league tables, Lecturers are indirectly incentivized to inflate grades.
Why a university degree may be an essential career step
The other side to this debate is that a university degree remains a prerequisite to employment in many industries.
My most recent article on the practicalities of working for a big 4 auditor failed to mention that I wouldn't have got the chance to work for that firm or earn my Accountancy qualification without first achieving a university degree.
In fact, it goes further than this – every single graduate scheme in the finance industry that I applied for back in 2012 required a degree (usually a 2:1) and my girlfriend reports the same for the market-research roles she applied for.
This should hopefully make clear that for those who have their mind set on working in particular industry, a university degree may well be an essential first step.
Having said that, an increasing number of companies are scrapping the degree requirement. For example, EY has recently removed this requirement and replaced it with online numerical and verbal reasoning tests as part of the application process. Read more about that here.
If this tactic becomes more popular, the obvious knock-on effect is the continued degradation of the value of a university degree.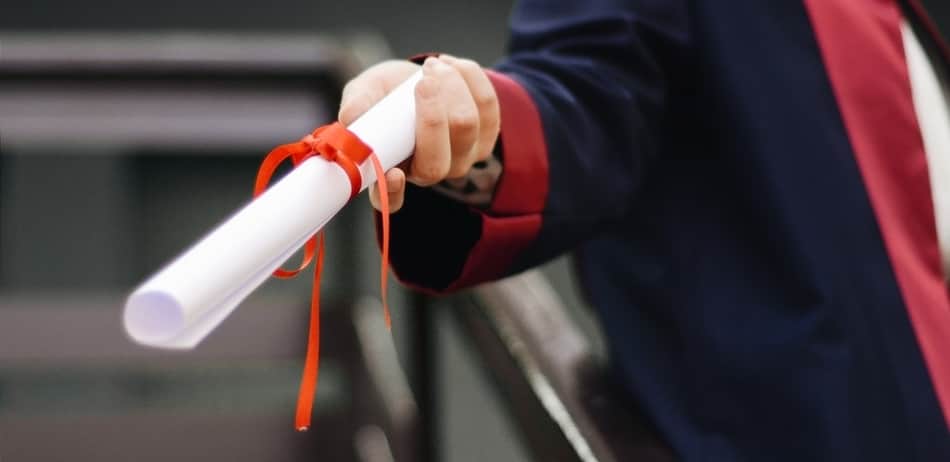 The finances of a university degree explained
This recent government report on student loan statistics suggests that the average student loan debt on leaving university will be £36,000 which is clearly not a trivial debt.
The conventional wisdom around paying off debt is to focus on that which incurs the highest interest first.
For example, if you had a £5,000 debt with 10% interest and a £250 debt with 3% interest, logic dictates that the best course of action is to pay down the £5,000 first to reduce the large interest payments as much as possible.
For the purposes of this post, we will be talking about the 'plan 2' type of student loan which is applicable to all loans taken out from September 2012 onwards.
This type of loan incurs interest of 5.6% (3% + RPI which is currently 2.6%) whilst studying and then the interest on your student loans will be dependent on your income band as shown below:
| | |
| --- | --- |
| Annual income | Expected interest rate |
| £26,575 or less | RPI (currently 2.6%) |
| £26,576 – £47,835 | RPI (currently 2.6%) + up to 3% |
| £47,836 or above | RPI (currently 2.6%) + 3% |
In general terms, 5.6% interest is quite high so student debt holders may be tempted to pay down the principal loan as soon as possible to reduce future interest from accumulating.
Whilst this strategy may make sense in America where student loan forgiveness is far less common, this is not the optimum solution in the UK.
The government report I referred to above also highlights how "the government expects that 30% of current full-time undergraduates who take out loans will repay them in full" whilst the Institute for Fiscal Studies says only 17% of student loan holders will clear the debt within 30 years before the loan is written off.
As there's a good chance any given individual won't pay back their full debt, it seems a fool's errand to rush to pay the loan back prematurely when some of it may be forgiven in the long run anyway.
Student loan repayments are structured so that loan-holders pay back 9% of their income over certain thresholds. For plan 2 loans, this threshold is £26,576 which means if you're earning £30,000 per year, you are £3,424 over the threshold and will make student loan payments of £308 per year (£30,000-£26,576 * 9%).
With this information in mind, it doesn't make much sense to think of student loans as a scary debt hanging over your head as the repayment process simply doesn't work as it would with a regular debt.
Many financial commentators suggest that student loan repayments are better thought of as a 'graduate tax' whereby you pay back a set proportion of your income over the thresholds in exchange for your university education and degree.
In substance, student loan repayments are very similar to national insurance contributions – both in how they are calculated and collected (via payroll) and in my view, should be thought of in the same way.
Bottom line: Don't consider your UK student loan's as an ordinary debt obligation but rather think of it as a graduate tax you have to pay to cover the costs of your university education.
What are the less obvious benefits of a university degree
So far this blog post has focused on the big picture considerations of a university degree; the finances, future career prospects and overall value. However, there are a number of less tangible benefits that are worth mentioning.
University is a great place for making friends or future professional connections who are interested in the same things you are. When students are bought together with common interests, whether that be through the degree course itself or extra-curricular societies, friendships are the natural result and this benefit can't be understated.
The second less obvious benefit beyond simply earning a degree certificate is improving your academic ability in terms of writing, performing, sourcing or referencing as each individual course requires.
The higher-level education skills learnt at university are often over-looked but undoubtedly help shape the professional skills which translate to high performing employees or business owners later down the line.
While grades may be improving year-on-year, achieving a university degree is still a challenging task. Earning a high grade degree such as a first or 2:1 will almost certainly help to teach the student discipline and resilience which are both hugely desirable characteristics for wider life.
The final overlooked benefit is independence. For those who choose not to go to university and go straight into employment, many will find themselves unable to move out from their parents for at least a couple of years. Taking care of your own cooking, cleaning, washing and time-management whilst at university are all essential skills to learn as young as possible.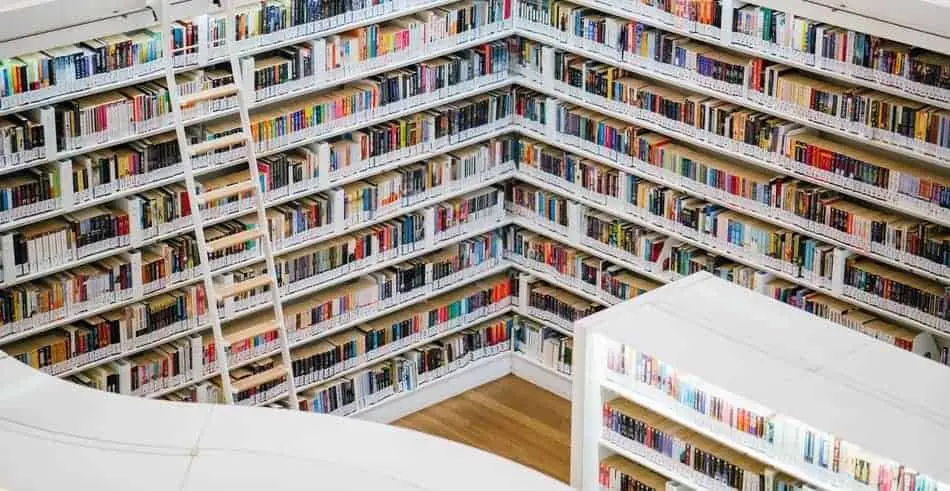 Does subject choice impact whether a university degree is worth it or not?
In my opinion; yes. As an example, if an 18-year old plans to develop a career as an Engineer, a degree is almost certainly worth it. If however, a prospective student isn't sure on their future career path and elects to study a generic degree simply because it kicks the can of working life 3 years further down the line, it may not be worth the significant levels of debt discussed above.
With this in mind, when selecting a university degree, checking the statistic known as 'graduate outcomes' should be at the forefront of your decision.
This government study does a good job of summarising graduate outcomes by degree subject and provides the data on expected future salaries by degree subject.
Whilst future earning potential may not be at the forefront of everyone's mind when choosing a degree subject, for those of us interested in achieving financial independence as soon as possible, this must be at least a consideration.
What are the best alternatives to a degree?
It shouldn't be forgotten that many successful people, perhaps even the majority, earn their success without going to university.
Apprenticeships, entry-level jobs, entrepreneurship and family businesses can all represent great options for satisfying work whilst earning good money.
Conclusion
Overall, whether a university degree is pointless or an essential step for your career very much depends on what career you want to work in. For professional or technical careers such as Law or Engineering, a degree is probably a necessary expense. For other career paths, the benefits of a degree may be outweighed by the extortionate costs.
In this second case, there are numerous paths to follow which can lead to a satisfying career and a good income and for many people this will be the superior choice.
As always, please remember I am an Accountant, but not your Accountant. In this post (and all of my others) I share information and oftentimes give anecdotes about what has worked well for me. However, I do not know your personal financial situation and so do not offer individual financial advice. If you are unsure of a particular financial subject, please hire a qualified financial advisor to guide you.
This article has been written by Luke Girling, ACA – a qualified Accountant and personal finance enthusiast in the UK. Please visit my 'About' page for more information. To verify my ACA credentials – please search for my name at the ICAEW member finder. To get in touch with questions or ideas for future posts, please comment below or contact me here.
---