If you are looking for expert advice and structured guidance about professional accountancy exams, we're here to help! We have gathered every detail about the CIPFA qualification exams to help you understand how best to approach them.
The CIPFA qualification is challenging and is broadly in line with the CIMA or ACCA exams in terms of difficulty. The pass rates fluctuate by exam but many of the papers have low pass rates around the 50% mark. Despite this, candidates who put in the necessary effort can pass these exams.
Nevertheless, by putting in a little extra effort, dedication, and practice, you can easily pass your exams on the first attempt. With this ultimate guide, you will better understand CIPFA and learn how difficult or different the exams are compared to other accountancy exams.
What is the hardest exam in the CIPFA qualification?
According to the passing rates of the CIPFA qualification exams during June 2022, the lowest passing rate is for the IPFM Public Sector Financial Reporting exam, which makes it the hardest. However, the passing rates for different modules over the past three years have fluctuated greatly. Thus, it ultimately depends upon your personal experience with the given modules.
Stage
Module
Assessment
Pre-learning
Ethics
CIPFA Certificate in Management and Financial Accounting
Management Accounting

Financial Accounting

Two hours of online exams

Two hours of online exams

CIPFA Diploma in Financial Management and Auditing
Audit and Assurance
 
Business Planning and Financial Management
 
Strategy Development and Data Analysis

Two and a half hours of online exams
 
Two and a half hours of online exams
 
Two and a half hours of online exams, case study

CIPFA Diploma in Governance, Risk, and Tax
Business Reporting
 
Governance and Risk Management
 
Tax and law (the UK and international options)

Three hours of online exams
 
Three hours of online exams
 
Three hours of online exams

Accounting Path
CIPFA Diploma in Public Finance Management, Reporting, and Business Change
Implementation of Business Change
 
Strategic Management of Public Finance
 
Public Sector Financial Reporting (The UK and international option)
 
Strategic Case Study

Three hours of online exams
 
Three hours of online exams
 
Three hours of online exams
 
Three hours of online exams, Case Study
Audit Pathway
CIPFA Diploma in Public Financial Management, Reporting, and Advanced Auditing
Advanced Auditing

 

Strategic Management of the Public Finances

 

Public Sector Financial Reporting (The UK and international options)

Three hours of online exams


Three hours of online exams



Three hours of online exams

What does the CIPFA qualification stand for?
CIPFA qualification stands for the Chartered Institute of Public Finance and Accountancy qualifications. CIPFA is a non-profit membership organisation founded in 1885. It is the UK's only institute of chartered accountants with the goal of advancing public finance and best practices. CIPFA collaborates with accounting professionals and governments worldwide to promote and support the adoption of regional and global public sector accounting standards. The CIPFA qualification leads you to become a chartered public finance accountant. 
The main agenda of CIPFA is to build strong public financial management by providing world-class training on financial management. It includes technical competency, ethical values, sustainable public values, and strategic thinking. CIPFA helps you build yourself and trains you with skills that help you become a public finance professional.
How long does it take to pass the CIPFA qualification exams?
On average, full-time students take three and a half years to complete the qualification, though this can change depending on previous qualifications and experience. When you have consistency while preparing for your exams, there are more chances of you passing on the first attempt.
Is the CIPFA qualification easier than ACCA?
CIPFA is not easier than the ACCA in any manner. As mentioned earlier, CIPFA and ACCA are almost on the same level in terms of difficulty. Another common belief is that it is difficult for a CIPFA trainee to transition to the private sector. However, there are so many CIPFA-trained individuals who work for large private firms like Ernst & Young (EY). In general, it all comes down to when and where you apply for employment.
For those interested in the ACCA, click on the following link to read my post on How Hard is the ACCA Qualification?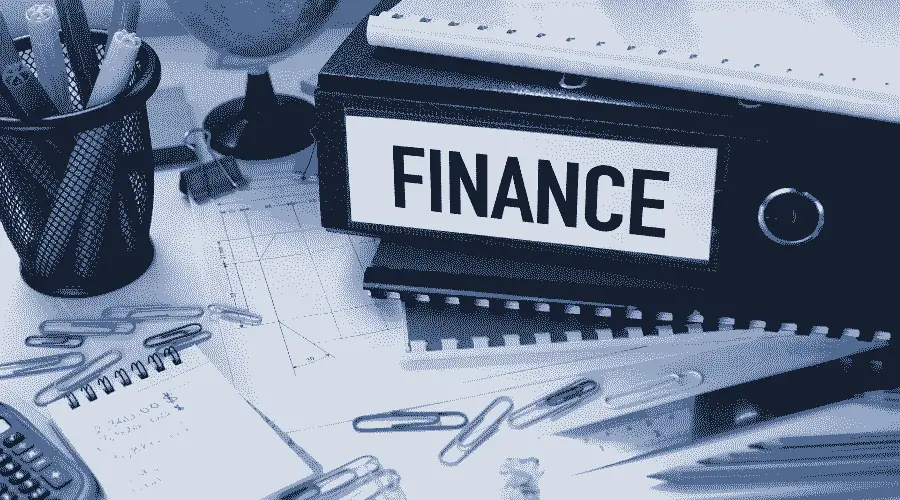 What qualifications do you need to study for the CIPFA qualification?
All graduates are eligible to pursue a career in chartered public finance accounting. However, it is frequently preferred to have a 2:1 degree in one of the following fields:
Finance or Accounting
Business or Management
Mathematics
Politics or Economics
Government or Public Administration
For those interested in pursuing a degree, click on the following link to read my post on Is an Accounting Degree Worth It in the UK?
Although applicants with relevant degrees or Higher National Diplomas (HNDs) may be accepted in any degree topic, they may be excluded from the certificate level of the CIPFA Professional Accountancy Qualification (PAQ).
Relevant HNDs consist of:
Finance or Accounting
Business or Management
Government or Public Administration
The minimum academic requirements for entry into the CIPFA qualification include three GCSEs with grades between A and C (or their counterparts) and two A-levels with grades between A and C (or equivalents), along with English and mathematics at either level. The minimum requirement for vocational qualification is an NVQ/GNVQ at Level 3 or its equivalents.
What job roles can the CIPFA qualification lead to?
Being a chartered public finance accountant, you perform the following roles:
Create and oversee financial management procedures and systems.
Ensure the efficient use of public funds by implementing policy objectives.  
Employ financial management information; generate and monitor accounts. 
Provide financial advice to people, including management boards and budget holders.
Regulate budget and cash flow and verify the bills of your creditors.
Perform internal audits (e.g., wage evaluations) and Evaluate financial statements.
Monitor the accuracy of financial records and statements. 
Balance the cost of particular public services against income. 
Remain abreast of changes to the public sector accounting standards. 
Evaluate project financing and ongoing operating cost projections.
What salary can a CIPFA-qualified professional earn?
Starting salaries range from £20,000 to £35,000. Once you have established yourself, you can expect to earn around £35,000 and £50,000. Chartered public finance accountants with more than five years of post-qualifying experience can expect to make between £50,000 and £70,000. Salaries at the senior level can reach £80,000 or more, with the possibility of earning significantly more in some circumstances. 
However, these income statistics are only for guidance purposes. Pay rates differ depending on the company, geography, experience, and level of responsibility. You also get many additional benefits, including company automobiles, bonuses, health insurance, and share options, among others.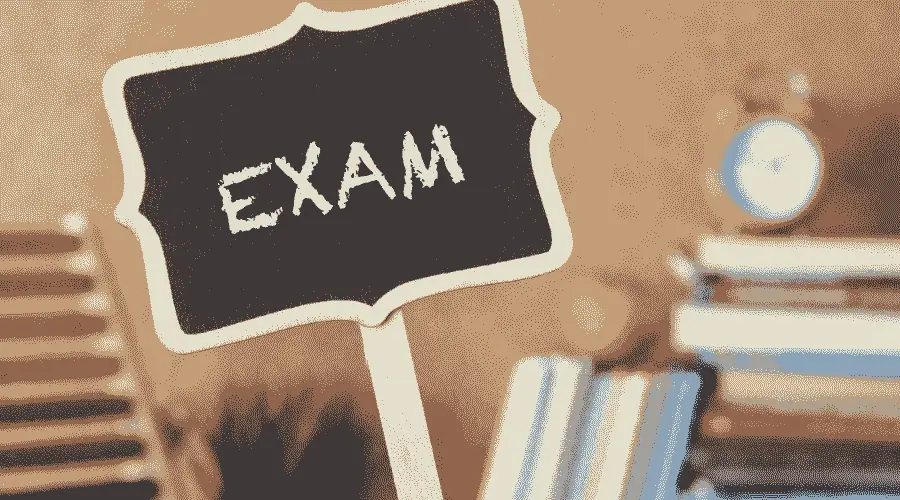 Tips to study for the CIPFA qualification exams
The CIPFA qualification exams are meant to evaluate your comprehension of particular accounting topics and principles. So, instead of focusing on memorisation, you need to focus on increasing your understanding. Below are a few valuable tips that can help you pass your CIPFA qualification exams in one go:
Focus on the most important points
Concentrate your research on the most crucial areas. Then, you need to discover the reasoning behind each concept of your given module for the CIPFA exam. Check your understanding of each homework assignment by going over it again. 
Prioritise comprehension over memorisation
The CIPFA qualification test is the ultimate assessment of your conceptual comprehension. It assesses your understanding of the concepts and principles of accounting that you have studied during your learning journey. 
Ensure you can solve every problem presented in your module
A successful CIPFA student never spots for the CIPFA qualification exam. Instead, he makes sure he can handle every problem that may encounter during the exam. When you can't understand questions during the exam, you may also run out of time. 
Attempt to comprehend patterns
The human mind enjoys classifying information and finding connections between the various things we come across. You will better understand your concepts if you understand the larger picture and how many topics relate to one another.
Try to understand 'why.'
Knowing "how" to tackle a task or solve a problem is insufficient. You need to understand "why" something needs to be done in a certain manner. You will have a deeper grasp of a particular topic if you can answer the question "why." This is crucial if you are going for the CIPFA qualification exam. 
Conclusion
An apprenticeship in public sector financial management provides a wealth of demanding and lucrative options. Large public sector organisations offer well-structured career paths that allow you to advance and specialise. However, the journey to becoming a public sector finance professional can be challenging. The CIPFA qualification exam is a tough experience. What gives the CIPFA qualification its prestige is the fact that the exams are difficult and demand an exceptional level of commitment and dedication. Employers are aware of the discipline students must have to attain the qualification, which demonstrates how connected you are to your profession.
---
As always, please remember I am an Accountant, but not your Accountant. In this post (and all of my others) I share information and oftentimes give anecdotes about what has worked well for me. However, I do not know your personal financial situation and so do not offer individual financial advice. If you are unsure of a particular financial subject, please hire a qualified financial advisor to guide you.
This article has been written by Luke Girling, ACA – a qualified Accountant and personal finance enthusiast in the UK. Please visit my 'About' page for more information. To verify my ACA credentials – please search for my name at the ICAEW member finder. To get in touch with questions or ideas for future posts, please comment below or contact me here.