A side hustle is, to put it simply, an informal job or venture an individual may work at in order to supplement their primary income. This is a common strategy within the financial independence, retire early (FIRE) community to enable people to have more disposable income which allows them to save more money over time.
Starting a side hustle is a great way to both increase your overall income and diversify your income streams. Both of which put you in the driver's seat when it comes to building strong personal finance and allows you to start investing a consistent amount of money each month.
In this post, I've laid out 21 unique ideas for a side hustle, some of which are passive, meaning they don't require much of your time after the initial work whilst others are active meaning you trade your time directly for money. When it comes to side hustles, the most difficult part is getting started and committing to your side hustle of choice. Have a read of the following ideas and see if any stand out to you!
---
How to make money with a side hustle
The main benefit of starting a profitable side hustle is the extra income. On this blog, I often mention developing as bigger a surplus as possible between your monthly income and monthly expenses which allows you to invest more each month and grow your wealth faster. Whilst cutting expenses works for many, for those who already live frugal lifestyles, there isn't much room for improvement. That's where choosing the other side of the equation and increasing your income can come into play.
Not only will this side income increase your overall income, but it will also diversify your revenue streams. As anyone familiar with investing knows; diversification is a good thing! If, for example, you earned 70% of your money from your primary job or career and 30% from a side hustle – this makes you slightly less dependent on your main job for which disaster-like redundancies could strike at any time.
The best type of side income is passive which is just income you earn that you don't directly trade your time for. For example, if you bought a house and then rented it out, the monthly rental income is passive (despite a bit of upfront work in purchasing and fixing up the property).
On the other hand, working as a gardener is an active side-income in that you directly trade an hour of your time for X amount of money. This certainly still has its place in wealth building and tends to be easier to achieve.
An often overlooked aspect of starting a side hustle is the fun of it. For many people, the 9-5 day job wouldn't necessarily present a big challenge and can often be repetitive day after day which prevents the opportunity for learning and development. Whilst developing a monetizable side hustle, you will force yourself to learn new skills and get your head around new concepts which are hugely rewarding.
So let's dive into my top 21 side hustle ideas…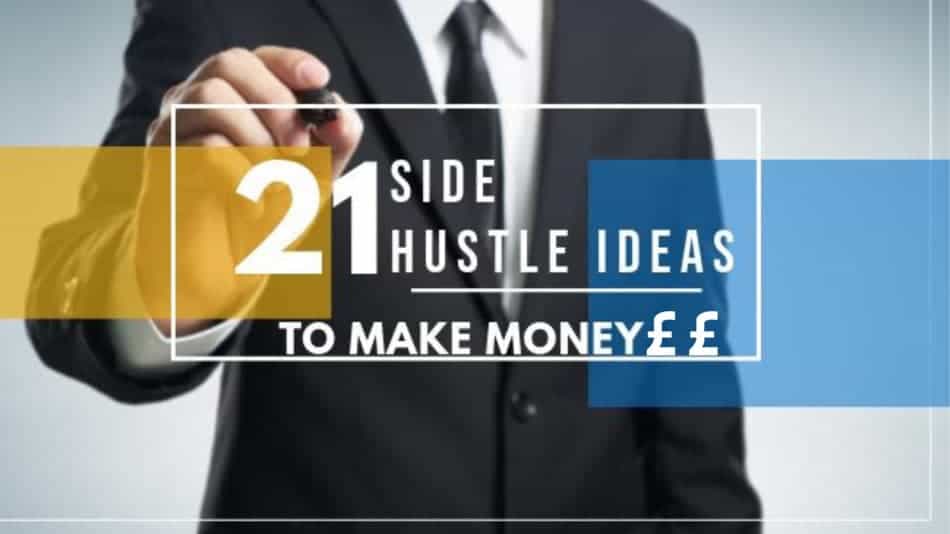 #1 – Write an Ebook and sell it online
This is a popular and easily monetizable side-hustle that is becoming increasingly common. Whilst this side-hustle requires a substantial amount of up-front work in terms of researching and writing your content, the income thereafter is very passive in that for each copy you sell, no more of your time is necessarily taken up.
The great thing about this side hustle is you can write a great Ebook on any topic you are passionate about in your spare time without any interruption to your career. The big challenge here is marketing your Ebook which may be difficult without an audience either on a website, email list or social media.
One way around this problem is to sign-up affiliates who have reasonable social media followings and offer them a strong commission (25%-50% of the selling price) to sell your book for you. This may sound like a hefty commission but 50% of something is better than 100% of nothing!
#2 – Become a local handyman
Switching to the other end of the spectrum is the classic side hustle of becoming a local handyman. This is an example of an active side-hustle in that it's quite often going to be trading hours of your time for money or in the best case scenario exchanging a result e.g. fixing a leak for an amount of money.
Again you'll need to have an identifiable skill or group of skills to make this work whether that's garden work, building, plumbing or similar. Marketing for this side hustle will be more reliant on word-of-mouth and local area marketing rather than whole internet marking which is the case in the previous example of selling an Ebook.
Some of the skills listed above are in high demand and require formal training to be able to do but as a result, can be sold for a higher price than you may expect.
#3 – Become a virtual assistant
This is a great option for a lot of people and easy to get started with. Simply google 'virtual assistant agency', do a bit of research and sign-up. On sign-up, you'll have to fill in your details such as languages, qualifications and skills.
The work is very much a case of trading an hour for a set amount of money but this side hustle can actually be well-paid, particularly if you prove your skills and build up a good reputation within your agency. The other big benefits here are that you can do it entirely from your sofa with only a laptop being needed and that you can do as many or as few hours as works for you.
#4 – Set up an online blog
Here's one idea I could talk about for hours given I am in the process of this one myself. An online blog can be a hugely profitable side hustle and can be monetized through display ads, amazon affiliate links or even your own info product such as an Ebook as discussed above.
It's slightly cliche, but the most important part of blog writing is the content you share with the internet – I've learnt from personal experience that most of the traffic a blog accrues come from organic search – i.e. people on google or other search engines searching for a keyword such as 'side hustles' and then finding my blog and clicking through to-it. It takes google usually 6-9 months to start to show new blog posts on its first page so this side hustle is definitely a time investment but with the possibility of a great pay-off in the future.
Have a read of my post on how to start and make money from a personal finance blog in 6 months.
#5 – Sell your old clothes on Depop or Etsy
This is a bit more of an informal one and does depend a bit on how many clothes you have bought in the past. Regardless, this is a great way to make a bit of side income and has the dual benefit of making you money whilst freeing up space in your house.
Certain users of these services will take it to the next level and buy items, remarket them via better pictures and descriptions and sell them for a mark-up. This is really a win-win situation, the original seller sells a product for a price they are happy with and the intermediary can find items at good deals to sell on to end-users and make a profit.
Check out my article on How to make £1,000 per month selling clothes on Depop for more.
#6 – Start babysitting or child-minding in your area
This is a classic side-hustle and one which pays extremely well in certain areas. Usually, becoming a regular babysitter involves strong word-of-mouth and either relies on family connections or a babysitting agency.
The big benefit of this side-hustle is that for a good proportion of it (when the children you're looking after are in bed) – you essentially have free time, so if you take your laptop you could work on or achieve other things.
This is an especially good side-hustle for late teen or university-aged people who can benefit from sporadic work like this. It's often possible after babysitting for one family to be recommended to one of their friends. After a while, you can build up a bit of a network to provide more reliable, periodic work.
#7 – Set up a dropshipping business
This is another side income idea which can be done from the comfort of your sofa. When you set up a dropshipping business, you would sell the manufacturer's products on your website under your own marketing. It is essentially your responsibility to find, market and sell these products and you then take a cut of the profits.
This is a low-risk side hustle with low start-up and ongoing costs but as with creating a blog, it does require the initial work in terms of setting up a dropshipping online store, and sourcing and pricing your products. Here's a good guide to get started.
I've written in detail about the interrelated field of drop servicing in my recent post on How To Start A Drop Servicing Business In The UK
#8 – Provide service on outsourcing websites such as PeoplePerHour.com
This is similar to becoming a virtual assistant but a bit more geared towards your individual talents. For example, if you have always fancied yourself as a graphic designer, you could sign up to a website such as PeoplePerHour.com and offer your services at an hourly or by project rate. At first, PeoplePerHour takes a slice of the money as the intermediary but as you complete more projects and get a higher rating this fee starts to decline.
I use PeoplePerHour for minor tasks such as creating featured blog post images but I see offers for things like 'create a 2000 word blog post for £100' – so there is money to be made here, particularly if you are consistent and build up a strong reputation.
#9 – Rent a room to a friend or on Airbnb
If you own a property with an unused spare room, you're potentially missing out on hundreds of pounds (or your local currency) each month. Renting this room out using Airbnb or even to a friend if you don't want to live with a stranger is a great way to make some side income.
This side-hustle is completely passive in that you will have to do no extra work in order to earn this money and depending on your area, could bring in a life-changing amount of money each month.
The only downside I can think of is having to share your living space but this risk can be mitigated with careful vetting of potential housemates and who knows, maybe your tenant will end up becoming a close friend.
#10 – Personal training
Not much explanation is needed for this one – if you are a knowledgeable gym user, offer to train friends, family or even people you meet in the gym for a price. Most full-time personal trainers will be qualified and if you become serious with this side hustle, you can get started with the necessary qualifications to increase your credibility but for the time being, training people informally can be a great way to make money whilst maintaining your fitness if you workout alongside your clients.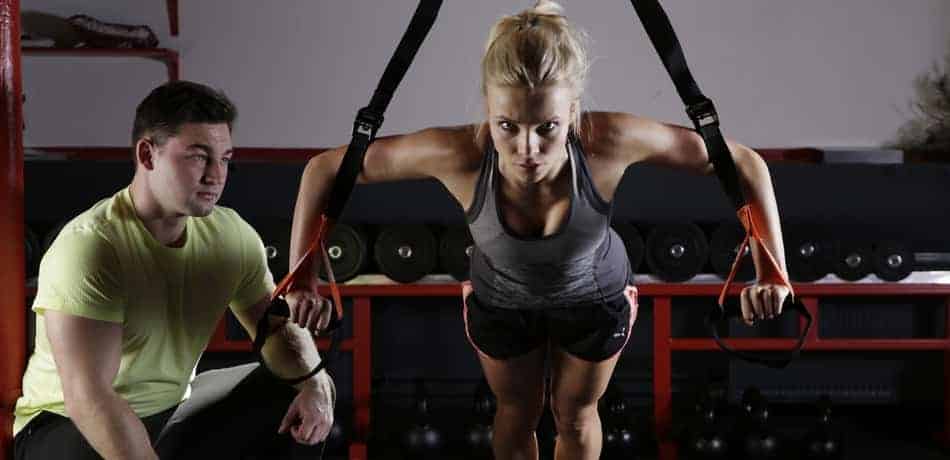 #11 – Earn money through arbitrage betting
This idea is a bit left field and whilst I wouldn't generally promote betting as a feasible side-hustle (the house tends to win out in the long run) – arbitrage betting is slightly different as the logic suggests you can't lose.
In economics, arbitrage is taking advantage of a price difference between multiple markets. The same principle applies to betting where you can find offers with competing betting Companies which means you will profit regardless of the outcome of the bet. There are a lot of courses or membership sites online which teach you the concept and point out arbitrage opportunities for you.
This one won't be for everyone and whilst completely legal – it can be against the T&Cs of certain betting companies.
#12 – Online consultations
If you have a well-regarded skill online, such as a search engine optimisation (SEO expert) or you have a qualification in nutrition, you can set up a website or social media profile which offers consultation sessions at a price. If you're deemed an expert in your field, you can sell these half-hour or hour-long consultations at high prices. Similarly, if you are getting more consultation orders than you can keep up with you can either consider making this a full-time job (you're already qualified!) or increase your prices over time.
The consultations could be live over skype or if you don't want to be held to appointments like this you can provide customers with a form to fill in which you then respond to via a video or audio file. This allows you a bit more flexibility with your schedule but may mean you can charge slightly less.
#13 – Flip items on eBay or Gumtree
This is a popular side hustle within the Financial Independence, Retire Early community due to the low-starting costs and proven track record of success. In theory, you could purchase a highly-reviewed book or video course which teaches you 'flipping' and then immediately get started with buying and selling items online.
Like most things, there will be some trial and error about what works but over the long run, you will build up an innate knowledge of the best products to go after which can make this a truly profitable side hustle. People tend to report that finding a specific niche e.g. mobile phones and focusing on this leads to the best results over time as you build up expertise in your chosen market.
I've seen a lot of people be successful with Amazon FBA selling which you can read more about here in this article by Gigbossmoney.com.
#14 – Buy and rent out a property
Clearly, not everybody is in a financial position to buy a second property for rent but if you are, this could be a reliable, interesting investment. Whilst tax laws in the UK have recently made this a bit less profitable, it is still possible to earn a strong rental yield, particularly if you are willing to put the time into improving a property that you have bought prior to renting it out.
This can be an example of completely passive income particularly if you outsource the property management to a third party. Doing this takes away a lot of the stress and time invested in renting out a property but will cut into your margins.
#15 – Sell a video or audio course online
I mentioned above how selling an Ebook online could be a viable side hustle and all of the points there are applicable here too. The big advantage of a video or audio course if you can usually sell it for significantly more than you could an Ebook. Most people aren't willing to pay more than £15-20 for an Ebook but are willing to go beyond £100 for a video course if the perceived benefits are right.
If you're camera-shy, an audio course can also be an option which allows you to teach people something whilst they are in the car or exercising and don't have access to a screen. An audio course can't command quite as higher a price as a video course but the reduced effort in terms of camera work and video editing may make this a fair trade-off.
#16 – Part-time bar / event work
I recently attended a Zoom Q&A with somebody chasing FIRE who said they bolster their income with an informal bar and event work which they actually enjoy more than their 9-5 job. As somebody who has done some event work whilst at University, I can say it is actually a lot of fun, especially eating the leftover food at the end of the night.
What's more important than that though is that this is a side hustle which for many people is easy to get into (sign up to an event management agency in your area), and offers regular work for as many or as few hours as you choose and actually pays better than you might expect.
#17 – Consider day-trading stocks
If you've read any of my other articles on this website, you will probably know that I am not a fan of buying and selling single stocks and tend to go down the route of low-cost, long-term, passive investing.
Despite that, many people make good supplemental incomes by day trading stocks or other financial products such as options. Whilst you can get courses that can teach you how to do these things, this side hustle strategy seems a little risky, particularly as you have to invest your own money to get started. Unlike many of the other side hustles here, if things take a turn for the worse, you could actually be down money.
So this idea is really only for those of you with pre-existing stock-market experience and who know what to look out for when day-trading individual company stocks.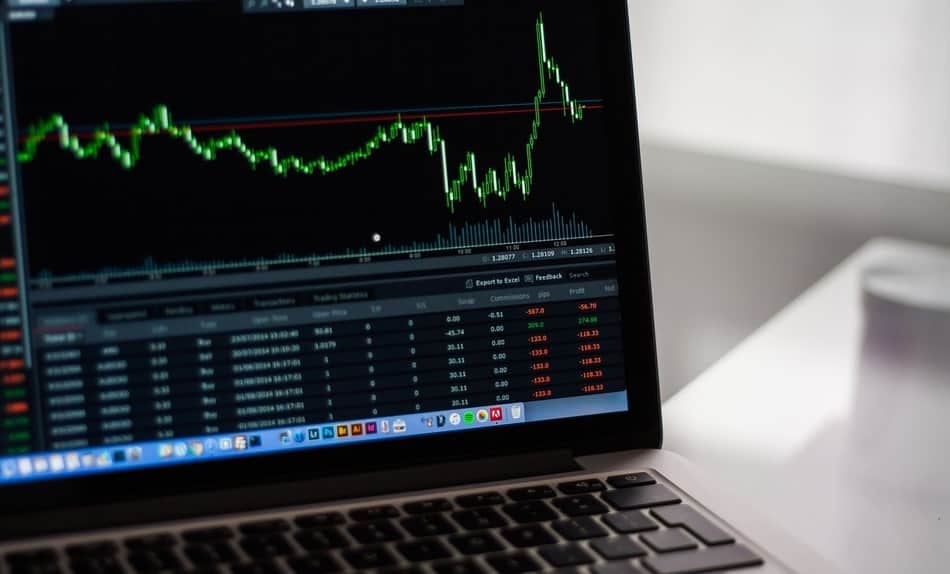 #18 – Affiliate marketing
Affiliate marketing is the process whereby you use your network (website, friends, social media following) to sell other people's products (affiliate for them) and earn a commission.
This is very common on the money side of Twitter with people building up a Twitter following over a number of months and then becoming affiliates for various Ebooks, courses and guides which they sell to their followings and earn generous commissions (sometimes as high as 50% of the value of the product).
It's no exaggeration to say you could get started and make an affiliate sale on the same day but almost anybody could develop this side hustle over a few months, slowly building their Twitter following via engaging with others. Once you have a dedicated following or 'tribe' – you simply tweet out the affiliate link that you've received from a content creator and start to sell the product.
#19 – Online tutoring
Online tutoring can be a hugely rewarding side hustle, not only due to the increase in income but also via the altruistic nature of teaching itself. It's no coincidence that when you hear people asked what they'd do if money were no object many reply with 'teaching' in one form or another.
Not only does tutoring help us feel like we're being helpful – but it also provides a nice ego boost in distilling the knowledge we have with others.
The great thing about tutoring as a side hustle is that as you become a better teacher, you can increase your prices and further increase your overall income. As with many of these other side hustles, there are very low costs here meaning that every pound of income you make is profit that goes right into your pocket (or investment account!).
#20 – Offer a copywriting service
Most of us, with a little practice, can write well-structured, strong content. Copy-writing is a great skill to develop and whilst it may be used within other side hustles mentioned here such as #4 – setting up an online blog or #8 – Providing a service on outsourcing websites like PeoplePerHour, it also stands alone as its own money-making idea.
Offer to write low-cost for a few websites (or your own blog) and after time, your writing may begin to be appreciated by others within your chosen niche. For a lot of website owners, the time-consuming task of putting out written content is often something that can be outsourced.
To maintain a website's prestige, this outsourced copywriting needs to go to someone who knows how to write and understands the topic which can command a high fee.
#21 – Set up a Youtube channel
For those under-21, Youtube is the biggest search engine, beating out even Google which should go to show just how powerful this platform is. Monetizing a Youtube channel can start at 1000 subscribers and 4000 hours of watch time, at which point, Youtube will enable you to place in-video ads on your channel.
Whilst these criteria may sound difficult to achieve, high-quality channels can often manage this in 3-6 months. Due to Youtube's algorithm, it's also possible to achieve this in 1 video if you manage to record a 'viral hit'.
When starting a Youtube channel, the most important things to keep in mind are consistency in terms of a publishing schedule (1 or 2 videos posted at the same times each week are the best) and the quality of the content.

Conclusion
A side hustle is an informal job or venture an individual may use in order to supplement their income from their primary job. This is a great way to increase your income which in turn increases your surplus if you manage to keep expenses level over time.
Side hustles can take up as much or as little of your time as you choose and the 21 ideas I've listed above are just a drop in the ocean in terms of the various possible side hustles out there.
The best side hustles are those which offer you passive income which is income that requires very little of your own time or effort to earn and maintain. An example is a rental property – after the initial work of selecting and purchasing a property, the monthly rental income is very passive as it is not directly linked to your time.
The other major benefit of starting a side hustle is diversifying your income. As has become clear in the recent pandemic, if 100% of your income is through your employer, this is a potentially perilous position as if you get laid off, you don't have any easily accessible income to fall back on. The ideal situation is to develop a number of income streams that are as well balanced as possible – that way if one income stream falls by the wayside, your total income is still at an acceptable level.
As always, please remember I am an Accountant, but not your Accountant. In this post (and all of my others) I share information and oftentimes give anecdotes about what has worked well for me. However, I do not know your personal financial situation and so do not offer individual financial advice. If you are unsure about a particular financial subject, please hire a qualified financial advisor to guide you.
This article has been written by Luke Girling, ACA – a qualified Accountant and personal finance enthusiast in the UK. Please visit my 'About' page for more information. To verify my ACA credentials – please search for my name at the ICAEW member finder. To get in touch with questions or ideas for future posts, please comment below or contact me here.