Business Management is a popular degree in Universities around the UK and will teach you a wide range of valuable business skills. You may be at the point in your life where you are considering University and specifically wondering if a Business Management degree is worth pursuing.
Business management is a great degree to study. It will give you a broad base of knowledge in business operations, marketing, finance and accounting that can pave the way to a variety of exciting job opportunities. It is a great degree to help students decide what they are genuinely interested in.
It doesn't matter if you are thinking of studying Business Management or if you have already applied to study it. This post will break down why Business Management is a great choice and where it could take you once you graduate.
Is Business Management a Good Degree to Study for?
Business Management is a great degree to study for because of the number of high-value skills you will learn. The degree will ensure you know all the important skills relevant for running a successful business which is why it is such a popular degree.
The skills you will learn cover a range of areas such as marketing, recruitment, finance, operations and accounting which will give students the breadth of knowledge to become viable candidates in a number of different industries. Many of these skills are in high demand and because of this, there are plenty of career opportunities out there.
As well as the variety of future career paths it will set you up for, a Business Management degree will give you the knowledge to set up and start running your own business. This is another reason this degree is so popular as most people interested in business dream of being an entrepreneur. In fact, there are designated modules within many Business Management degrees that focus on entrepreneurship and how to foster these skills.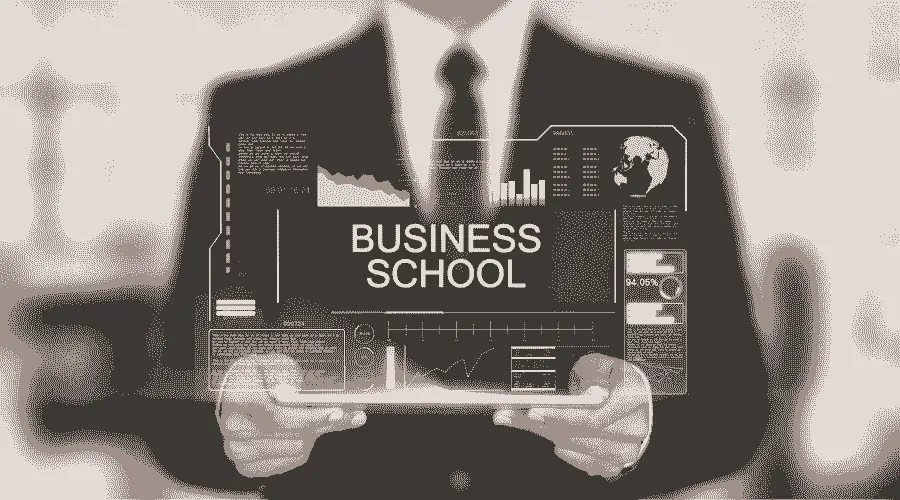 Is a Business Management Degree Worth it?
Business Management degrees are definitely worth studying with the wide range of topics and skills you will cover and the variety of career paths they can lead to.
Of course, each student will have to decide whether the education and degree certificate is worth the financial outlay. For more on this topic, click on the following link to read my post: University degree: pointless or an essential step in your career?
Previous students have gone on to have great careers in a broad range of industries and job roles. One student I spoke to said, "I enjoyed my business degree at Loughborough university and received a broad education in economics, marketing, accounting, and corporate finance which allowed me to figure out which topics I was genuinely interested in".
It's this breadth of content that will appeal to many incoming Business Management students. It is very hard for a 17 or 18-year-old to know exactly what they want to do with their lives, so a Business Management degree defers this decision by a further three years and allows the individual to take more time to work out what career they would like to pursue.
How Hard is a Business Management Degree?
A Business Management degree is clearly not the easiest degree to obtain but nor is it among the most difficult. There are a lot of subject areas to cover but as long as you stay consistent and put in the effort, a Business Management degree is more than achievable for most people.
The hardest part about studying Business Management is keeping track of the subjects you are learning as there are lots of topics you will have to cover, often covering vastly different topics. For example, in the morning you may be learning about the intricacies of marketing before moving on to Accounting entries in the afternoon.
One student had this to say about his time studying business management "If you relax a little too much or miss one too many lectures, it can be difficult to catch up due to the volume and complexity of some of the components within a business management degree".
Business management is not going to be a walk in the park but you should not be put off by the workload involved, as long as you maintain a good schedule and enthusiastically focus on your studies you should have no problem getting your degree.
What Jobs Can a Business Management Degree Lead to?
Business management will open doors to many different career paths. The broad range of skills you study will allow you to enter many different job roles and industries. You could enter many areas of business such as:
Finance
Marketing
Managerial or consultancy roles
Analytics
Job roles in these areas include:
Actuarial analyst
Arbitrator
Accountant
Business advisor
Business analyst
Business Development Manager 
Data Analyst
Management Consultant
Market Researcher
Product Manager
Risk manager
Supply chain Manager
These corporate-style jobs usually offer good future opportunities for promotion and to move into other areas whilst often paying well, which goes to show the strong employability prospects a Business Management degree can provide.
On the other hand, If you want to be an entrepreneur and build your own business this degree will teach you the core skills needed to give you a headstart in your business venture.
What Will I Study in a Business Management Degree?
Business management degrees have to cover a large range of topics due to the fact that managing a business will require you to know the ins and outs of every key area.
During your Business Management degree, you will likely cover the following topics (this will vary by University):
Business and environmental sustainability
Business economics
Corporate governance, risk, and ethics
Data Analytics
Fundamentals of accounting and finance
Human resource management
International business and management
Management and society
Managing change
Marketing principles and contemporary practice
Organizations and analysis
Strategic leadership
Understanding the economy
All of these topics are essential to becoming successful in a management environment. These topics will give you a strong foundation to work in any industry and in any area of business.
One key element of a Business Degree is the accounting aspect, which is a core skill for anyone to learn. For those looking to pursue a career in accounting, it may be better to directly study towards an accounting degree. For more on this, click on the following link to read my post on Is an Accounting Degree Worth It in the UK?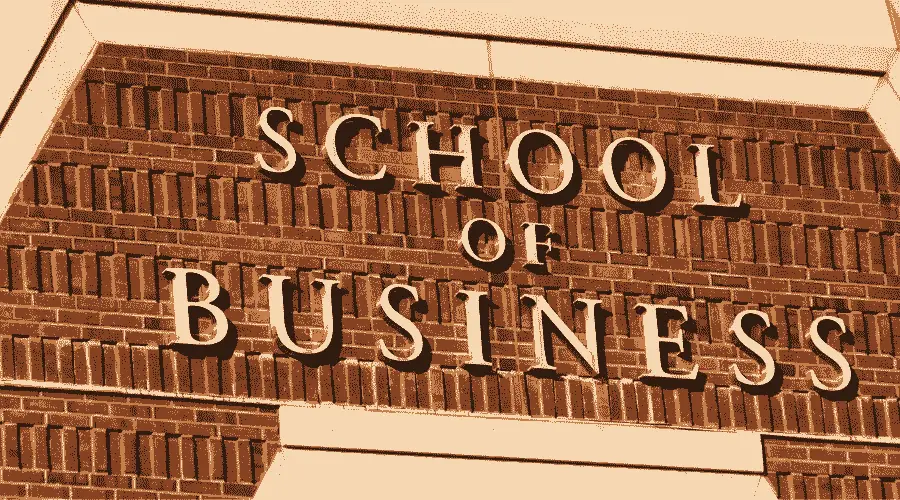 Which UK Universities are Best for Business Management Degrees?
Business Management is one of the more popular business degrees due to its flexibility for future careers. Currently, over 120 UK universities offer Business Management degrees so you may be wondering which universities are best for this degree choice and which Universities you should apply for.
Firstly, there are a lot of components that go into choosing the best university for this degree, for example, entry requirements, syllabus, lecturers and staff members, placement years, and the quality of the university itself.
Luckily, the complete university guide has compiled a list ranking every university and how good their business management degree is based on student feedback and graduate prospects amongst other things.
Although there are many fantastic universities you could choose to take your Business Management degree, the top 5 are ranked as below:
Oxford University (Oxford, England)
St Andrews University ( Fife, Scotland)
Bath University (Bath, England)
Warwick University (Warwick, England)
University College London (London, England)
These universities have been ranked as the best for Business Management but this doesn't mean they are the only ones you should apply for. Each individual will have different criteria for the University and specific course which is best suited to them.
What A-levels Grades do I need to Study Business at University?
Studying business at university doesn't always require you to have specific A-levels, you will find that some universities don't require you to have even studied business at A-level as the first year is usually used to get everyone to the same level. However, some universities do require certain subjects and grades. Business, economics and maths are the most requested A-levels.
Getting onto a business course at university usually requires a minimum of 2 A levels with most courses asking for 3 A levels. The specific grades you need vary depending on the university you are applying for, with grades ranging from CCC to AAB with universities most commonly asking for BBB.
So If you want to study business at university it may be a good idea to take either business, economics or maths at A-level with business obviously being the most favourable subject. But don't count out IT as a good A-level as it can be a very useful subject that will help during your degree.
How Long Does it Take to Complete a Business Management Degree?
Business management typically takes 4 years to complete if you are a full-time student, this is due to the volume and complexity of the work. However, there are opportunities to take the degree as a part-time student if you have a job or other commitments that may stop you from studying full-time. Taking this route will definitely take longer but if business management is the career you want then you should go for it and study part-time.
Business degrees often involve a placement year but if this isn't involved, the degree can typically be completed in 3 years.
What is a Placement Year in a Business Management Degree?
A placement year in a business management degree is a fantastic opportunity to gain valuable work experience in the workplace.
You can take this opportunity to apply the knowledge you have accumulated to a real business environment and see what it is like to run a business.
You should use this time to learn and experience as much as possible, network with people and build connections to give you the best chance of landing that dream career you want once you have finished university.
Overall, a placement year is the best opportunity to learn and build your skills as you will encounter problems that you will not be able to replicate in a classroom or a lecture and you can gain valuable insights that you can only get from experiencing it first hand.
---
As always, please remember I am an Accountant, but not your Accountant. In this post (and all of my others) I share information and oftentimes give anecdotes about what has worked well for me. However, I do not know your personal financial situation and so do not offer individual financial advice. If you are unsure of a particular financial subject, please hire a qualified financial advisor to guide you.
This article has been written by Luke Girling, ACA – a qualified Accountant and personal finance enthusiast in the UK. Please visit my 'About' page for more information. To verify my ACA credentials – please search for my name at the ICAEW member finder. To get in touch with questions or ideas for future posts, please comment below or contact me here.